How to Put Smart Automation at the Center of Social Media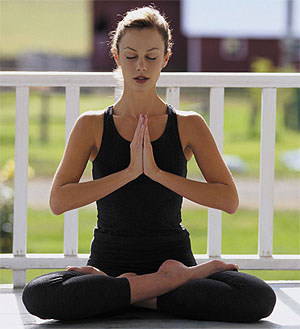 I often hear from marketers, "There are just so many new tools to reach customers – I don't know where to begin," and "social media marketing is so complicated and overwhelming." Many marketers just give up and turn to buying ads on Google because it is easy. My solution? Smart Automation.
Whether you are a sole proprietor or Fortune 50 company, you are strapped for time and resources. How can you possibly keep up with site optimization, ad campaigns, budgeting, meetings, clients and now social media marketing?
I say it doesn't have to be complicated. Just ask Casey Taylor (@JustOneCup). He applied my method  of Smart Automation and quickly rose to the front page of Google in the competitive field of coffee. I don't claim to be an SEO expert but sometimes just the simplest things can achieve the best results.
Introduction to Smart Automation
Casey asked me, "What do I need to do to succeed with social media?" My response, "Find your digital center."  His response was laughter. He thought I was taking him to Yoga camp. I kind of was – Social Media Yoga Camp.
So what does it mean to 'Find Your Digital Center?' It is the best method to help you focus and not feel overwhelmed with the seemingly complex social media landscape. Smart Automation is the beginning, it's the core of your overall program.
It's easy. Find the ONE activity that you can easily do on a regular basis. If it's tweeting, blogging, photography, events, etc, focus on that one activity, master it and build your entire social media marketing program around it. That's it.
Let's walk through how a wedding photographer would use Smart Automation.
Step 1.
Upload as many pictures to Flickr and tag each photo.
Step 2.
Next, update the status of all the other social networking sites you belong to (Facebook, MySpace, LinkedIn) with something similar to "Just uploaded Napa Valley Wedding pictures ." There are tools to hook all your social networks together (Dlvr.it).
In this example, Flickr is now the digital center and feeds all the other places where your potential customers are spending time. Plus, most social networks are a feeder to Google so you are covered there. You appear as a team of people working in your marketing department. Post once, publish everywhere – Smart Automation.
Here's another example. I recently spoke with a the marketing director at a regional bank and in ten minutes we found her center – events.  She was overwhelmed and she didn't know where to start her social media marketing program. By asking her a few questions, I discovered her bank hosts events around personal finance. Perfect! Her digital center became Meetup. She built a community around that one activity, connected all her social networks and she was off to the races.
If the Dalai Lama were a marketer, he would tell you the same thing. Perform a bit of Social Media Yoga – find your digital center with Smart Automation.