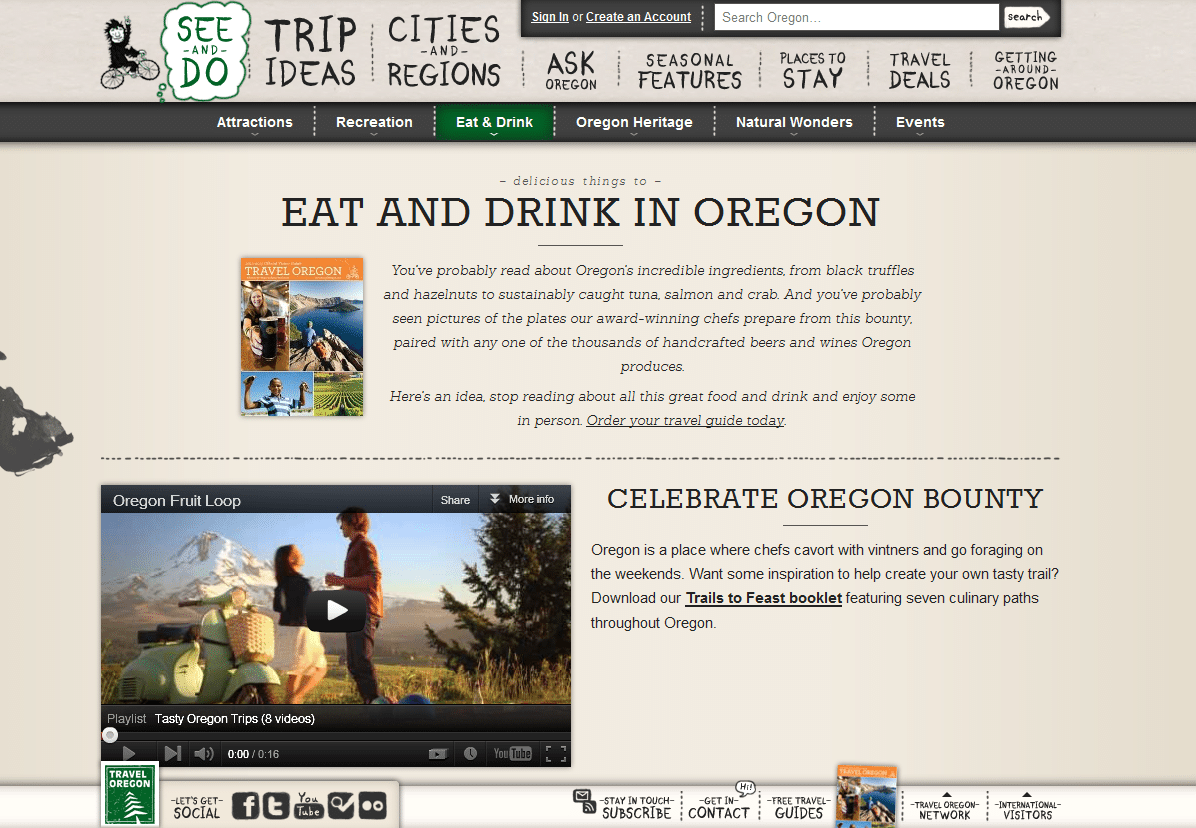 Travel Oregon, Tells It's Brand Story Through Pictures
On November 14th and 15th, dlvr.it is headed to Sonoma, California for the Wine Tourism Conference as one of the media sponsors. I recently collaborated on a blog post with the conference social media manager, Cindy Molchany, entitled The Biggest Missed Opportunity in Wine Tourism Marketing. Can you guess what that missed opportunity is? Storytelling. Surprised?  I am not.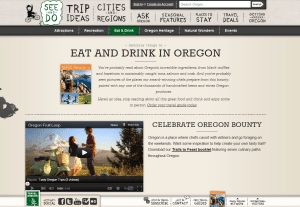 While reading the online news this morning, an ad caught my eye from the Oregon Tourism Commission, Travel Oregon.  I'm a frequent traveler to our dlvr.it office in Portland and was intrigued.  I quickly decided to click since it appeared to be relevant to my recent blog post.
Surprisingly, I was impressed.  The site perfectly illustrates the opportunity tourism commissions have to create compelling content.
It's packed with pictures, videos, guide books and more. The content seamlessly tells the story of Oregon. You might know Oregon for its great outdoors but what I found so perfectly fitting is Travel Oregon's foc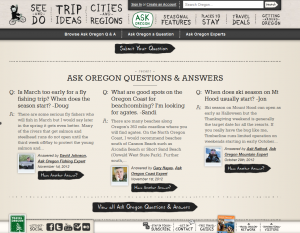 us on the food. Portland has become the place to go for the best food in the United States. If you haven't experienced the food scene in Portland, you are in for a treat. And the coffee!  But, I digress.
The site truly shows how Travel Oregon focuses on its customer personas. It covers an expansive breadth of interests from attractions, to recreation, to the wine scene, and more that would appeal to all types of visitors. It tells the story of Oregon through pictures and content. The brand gracefully extends into social media.
Participation is encouraged.  You can ask an Oregonian expert a question or tag your photos with #traveloregon and it may be included in their Instagram feed.
I would love to learn more about how the site came to be. Travel Oregon, care to share?