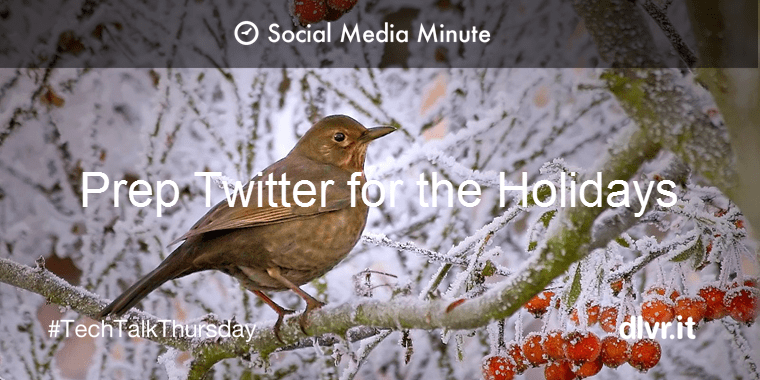 3 Simple Ways to Prepare Twitter Now to Drive Holiday Sales
Summary: Learn how to optimize Twitter to get the most out of your Holiday promotions.
Time to Read: [est_time]
—
Twitter Holiday Prep Check List
(#TechTalkThursday) Pressed for time? Let's face it. You're busy. And, I assume, you'll get busier as the Holidays approach. Just in time for the holidays, we put together a list of things you can do right now to prep Twitter to get more customers, retweets and referrals. With a few smart social media marketing tweaks, dlvr.it will help you grow your business while you focus on serving customers.
1. Quickly and Easily Pre-Schedule Special Offers
Before it get's too busy, create a list of special offers to share with your Twitter followers. Dlvr.it's Direct Post feature makes it easy to pre-schedule promotions today that can be trickled out over the holidays. Upload as many promotions as you need and don't forget to include photos and images. There are no limits to the number of promotions you can create.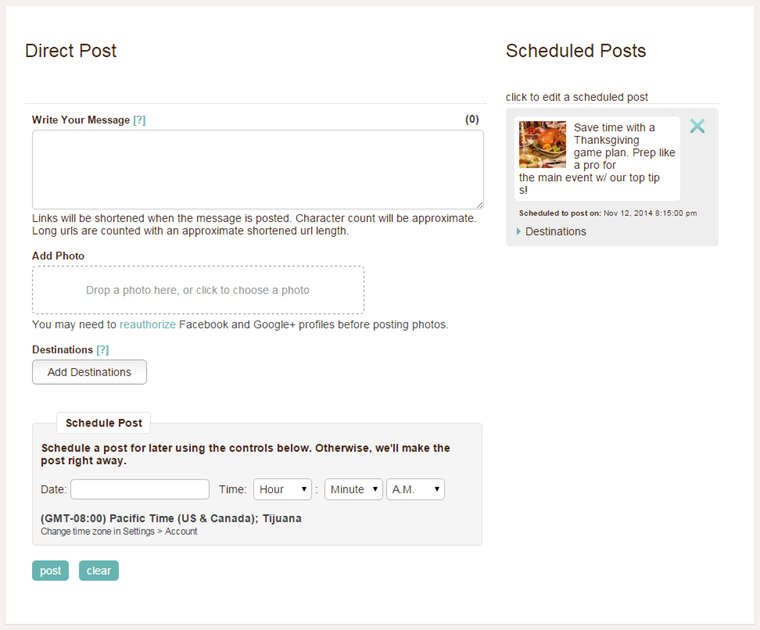 2. Keep Followers Engaged with a Drip Marketing Campaign
Stay top of mind with your customers this Holiday season. Whether you have time to catch a breath and create long form content or need to send a quick photo between serving customers, Q delivers your promotions when your customers are most active. Easily email content to Twitter right from your smart phone or tablet. Use your content or share useful tips from other publishers with dlvr.it's browser add-on.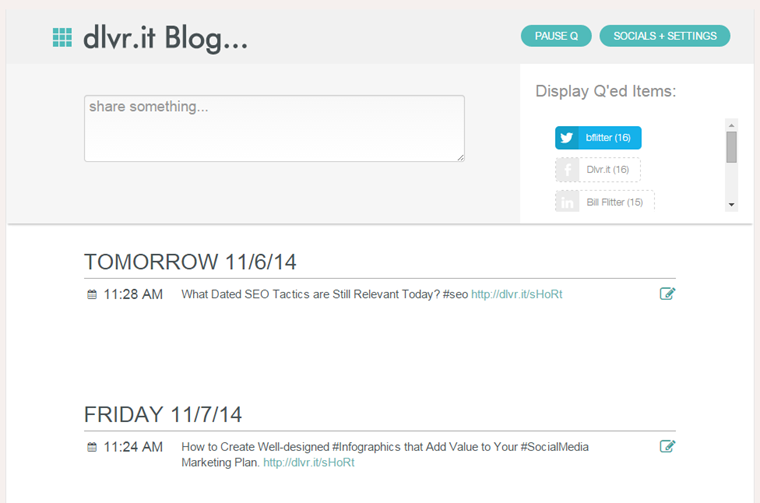 3. Improve Reach by Automatically Adding Hashtags to Tweets
Improve your reach across Twitter. Hashtags are a powerful marketing tool to expose your promotions to new audiences on Twitter.  When auto-hashtags are enabled, dlvr.it will include your RSS items' category tags as hashtags and automatically insert your content into relevant conversations across Twitter.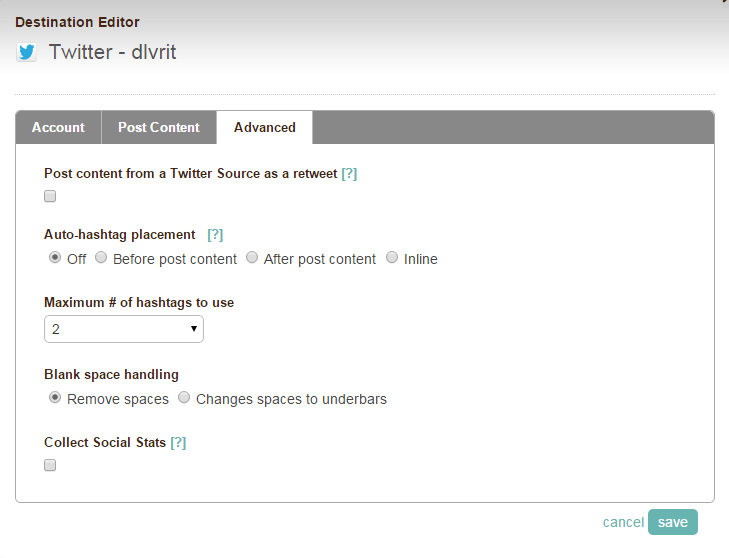 Bonus: Share Pins on Twitter
Created a Pinterest board? Share it on Twitter.
Remember to Measure and Optimize
Loyal, repeat customers are the meat and potatoes that sustain your business. New customers help it to grow and expand. Your social media marketing efforts need to cover all bases from getting found, to converting interested consumers, to keeping loyal customers. Use the stats dashboard to understand what's working so you can optimize your campaigns to get even better results. Enable all your dlvr.it routes with Google Analytics.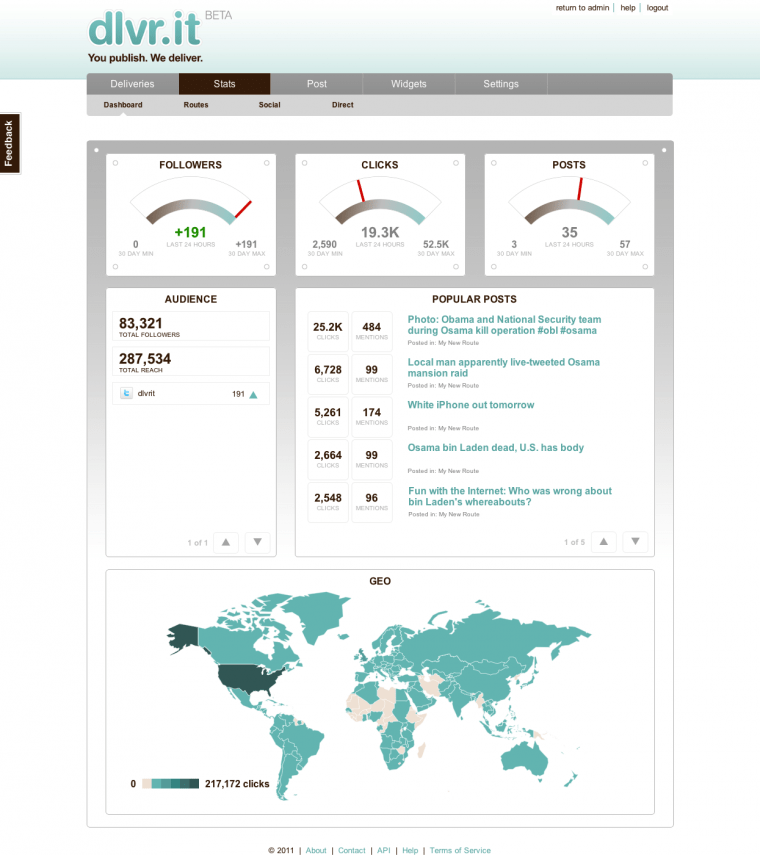 Now it's your turn. Optimize your dlvr.it account to prepare it for Holiday sales on Twitter.