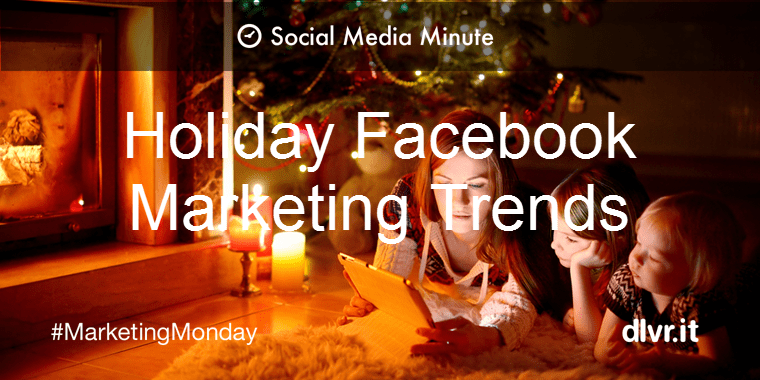 Holiday Social Media Marketing – Is Facebook Still King? (Infographic)
Summary: The 2014 social media platform of choice for marketing is Facebook: A whopping 92% of marketers plan to spend the majority of their social media marketing budget on Facebook.
Facebook Holiday Marketing Trends
(#MarketingMonday) News flash… This holiday season has 26 days between Black Friday and Christmas. As a parent, this causes heart palpitations but as a marketer, I'm sure you're in overdrive. If you're not, here are some stats on why you should have already begun implementing your holiday social media marketing strategy. Plus a couple of takeaways on how to drive sales and extend your brand reach through social media, especially Facebook.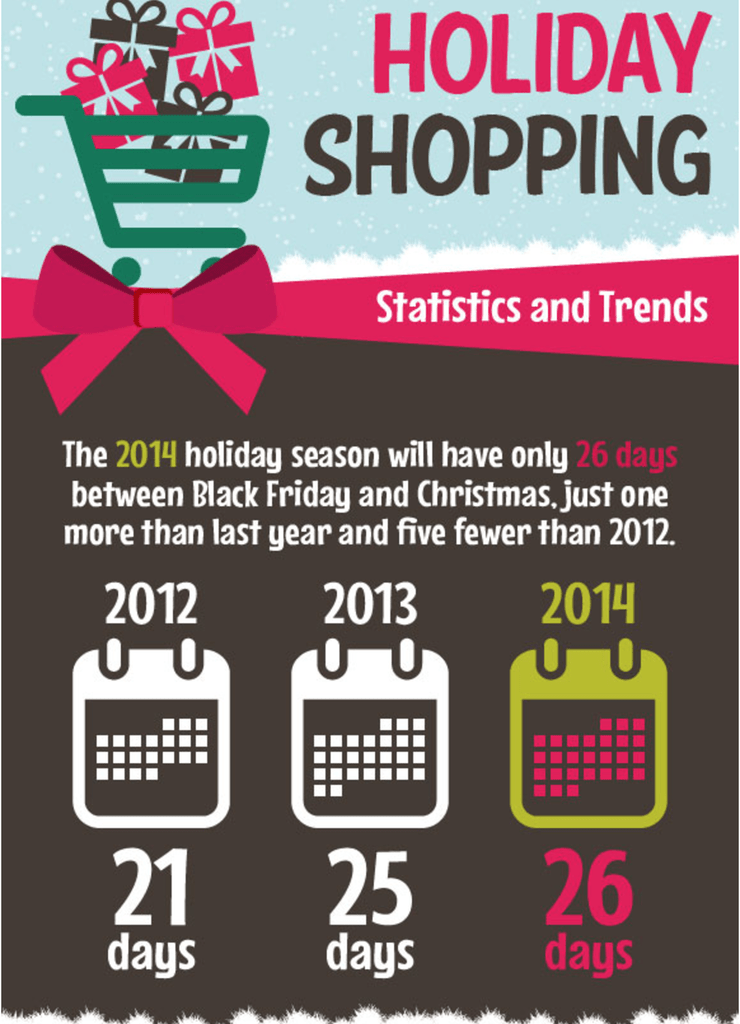 What is Black Friday
Black Friday is the unofficial start of the holiday shopping season in the US, and one of the year's largest retail sales days. According to Social Marketing Campaigns for the Holidays – Seasonal Look Book from Offerpop, in 2013, consumers spent $12.3 billion in brick-and-mortar stores and $1.2 billion online over the two-day period of Thanksgiving and Black Friday.
If you're planning Black Friday promotions, here are some stats you need to know:
Stat #1: Surprisingly, last year's overall Black Friday spending stayed fairly flat. However, online spending was up 15% from the previous year.
The Takeaway: Consider increasing your investment now in online social media marketing spend.
Stat #2: Pinterest and Facebook were the top social networks for generating direct sales last year. The average order value from Pinterest was $92.51, and the average order value from Facebook was $52.30.
The Takeaway: Put your social media channels into overdrive. Make your deals go viral by running Facebook campaigns that encourage consumers to share your branded content, sale items and deals.
Holiday Social Marketing Trends Infographic
Based on the original marketing research from Offerpop,
Total holiday spending is expected to increase 8% in 2014, to $650 billion.
67% of marketers will spend more this holiday season on social media than last year.
62% of marketers surveyed said their primary goal for social media marketing this holiday season is driving sales and extending brand reach.
92% of marketers said the majority of their social marketing budgets would go to Facebook.
73% think Instagram is the breakout social network of 2014.
Take a look at the infographic below on Holiday Social Marketing Trends 2014 to learn more on where marketers are investing, what networks are emerging as power players, what marketers primary goals are for social media and more.
What are your social media marketing plans for the holidays? Is spending on Facebook part of your budget? We would love to hear from you.
Debra Garber
VP of Finance & Operations, Chief Content Contributor, and backyard chicken farmer. I happily share my experiences traversing the wilds of social media. Will trade social media tips for fresh organic eggs. Motto: "Live the life you love, love the life you live."