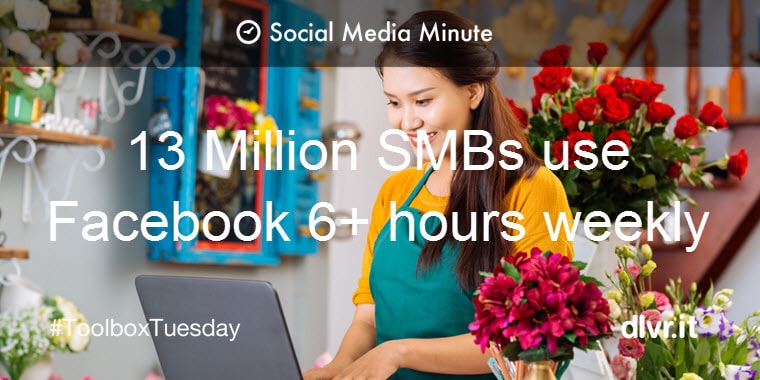 2 Minutes to Facebook Advertising Success. A Resource for SMBs (Includes Case Studies)
Summary: More and more small and medium-sized businesses (SMBs) are turning to Facebook advertising to inexpensively grow their customer base. At the same time, Facebook continues to challenge Google for SMBs share of wallet.
(#ToolboxTuesday) For this week's Toolbox Tuesday post, we decided to take a deeper look at Facebook advertising. Based on the data shown below, if you are not thinking about advertising on Facebook as part of your social media marketing strategy, it may be time to do so.
As a small business, it's understandable why you don't want to be a 'test case.' With limited budget and resources, you want to spend your money and time where it will create a high return. Unlike large companies, you don't have experimental budgets to test various advertising strategies. However, as Facebook is committed now more than ever to the SMB market, it might be time to look at including Facebook advertising as part of your social media marketing strategy.
Social Media Advertising is Challenging Google Search Dollars
I am sure you are comfortable with buying Google Ads. They are proven, low risk and easy to do. However, social media in general, is challenging Google for share of wallet.
Matter of fact, your fellow SMBs spend 21% more dollars on social media vs. print which once dominated the SMB marketing budget. It's quite simple. More than likely, social media is where your audience is and it's easier and quicker to create a text update vs. a print campaign.
Spend on social media advertising is expected to grow. BIA/Kelsey predicts that U.S. social media advertising revenues will reach $15B by 2018 and locally targeted social advertising will see a year over year growth rate (CAGR) of 31.6%.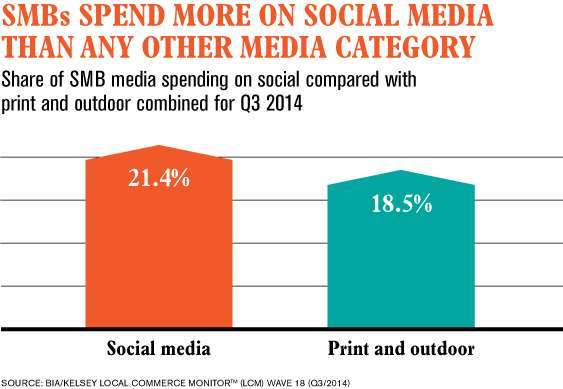 Money is just one part of the equation. As part of most social media strategies, you probably already have a presence on Facebook. You are not alone. According to SCORE, 52% of SMBs are utilizing Facebook pages (approximately 30 Million SMBs) and 43% are spending 6+ hours a week on social media. (NOTE: A great resource if you are looking for ideas on engaging Facebook fans is The Big List: 300 Facebook Pages Campaigns Case Studies.)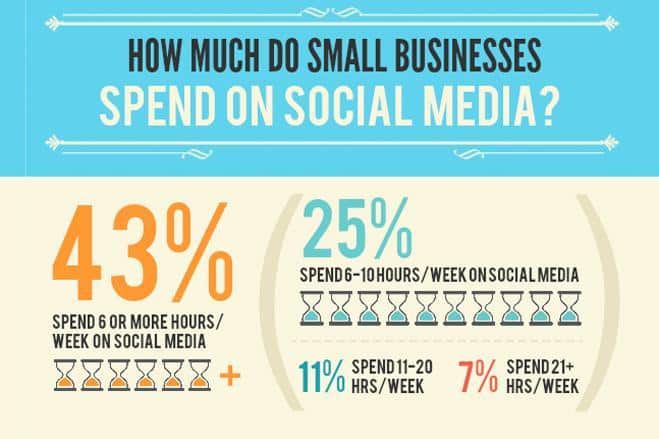 Facebook is Challenging Google in the SMB Market
Facebook is challenging Google in the SMB ad market. According to Facebook's Chief Financial Officer, Dave Wehner, they are committed to making the ad experience better for SMBs, "We continue to focus on making those ad units better and better, more relevant and targeted for the people who use Facebook, as well as for marketers."
Below is a helpful summary of the differences between Facebook and Google ads:
Surprisingly, according to the Wall Street Journal, Facebook is seen as a more effective marketing method over SEO. Of course Facebook advertising isn't without its detractors. The Wall Street Journal article highlights a few SMBs whose success with Google Ads was greater than their experience on Facebook.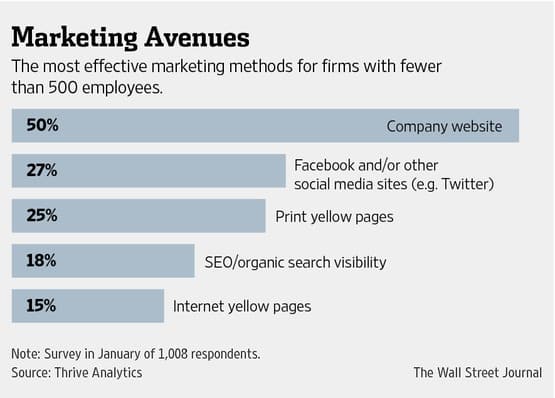 How do You Get Started on Facebook
Approach Facebook advertising as a test. Social Media Examiner explains how to effectively create a split test with Facebook ads. This is a must read if you are new to Facebook advertising.
Facebook Advertising Case Studies
But does Facebook advertising work? Here are links to several case studies that overwhelmingly respond with a YES.
5 Successful Facebook Marketing Campaigns – Case Studies
Featured Success Stories on Facebook
105 Facebook Advertising Case Studies
What I learned spending $2 Million on Facebook Ads
10 Examples of Facebook Ads That Actually Work (And Why)
Now it's your turn. For less than $100, turn your next Facebook post into a newsfeed ad.