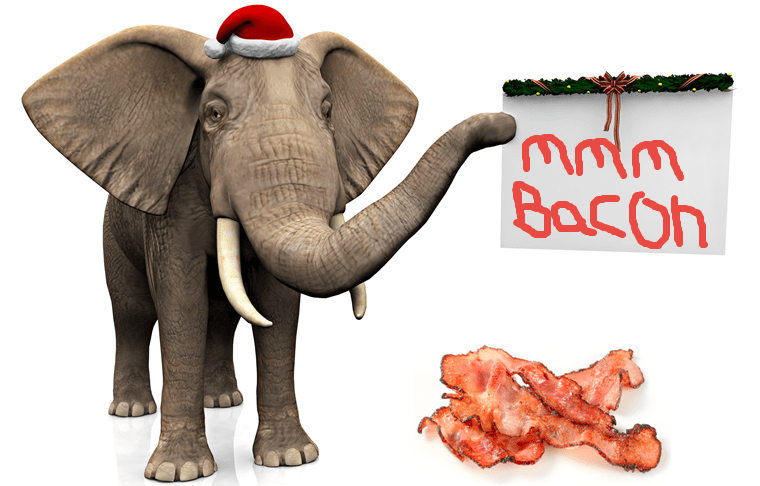 7 Wacky Bacon (and Other Awesome) White Elephant Gifts for Your Co-workers
Are you in desperate need of inspiration for last minute white elephant gifts? We've put together a seriously crazy list of gifts that only your co-workers would love or hate. You pick!
But first, a little education.
The term "white elephant" refers to an extravagant but burdensome gift which cannot be easily disposed of, supposedly after the King of Siam gifted rare albino elephants to courtiers who had displeased him, that they might be ruined by the animals' upkeep costs.
These gifts may not be as extravagant as an elephant, but nevertheless, they can convey a similar message (or not). We've broken down the list into three categories:
All Things Bacon
Perfect For The Office
Pretend To Be Cool
Category #1: White Elephant Gifts – All Things Bacon
1. Bacon Lunch Box ($14.95): For the bacon lover who has everything. This versatile lunch box also makes a great purse or container for bacon of course!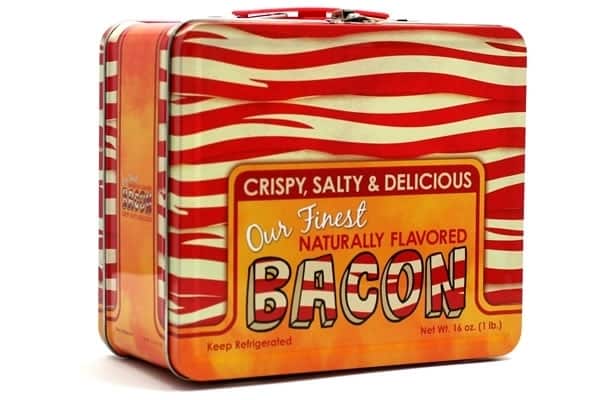 2. Maple Bacon Latte (Priceless $): Surprise your co-worker with this breakfast in a mug: 1/2 tablespoon bacon fat (from the bacon you cook that morning), steam together with 1 oz. Torani Maple syrup and milk, add espresso, top with leftover bacon crumbs and VOILA – maple bacon latte perfection!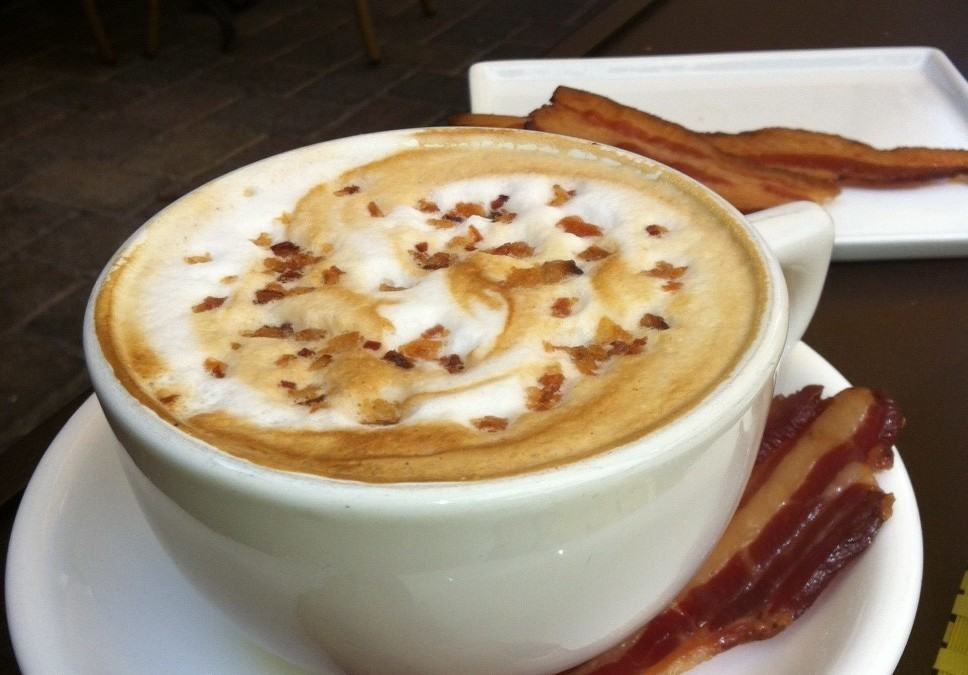 3. Maple Bacon Bars- 3 Bar Set ($15): Even the product description makes you salivate: Crisp bites of bacon drizzled with delicate maple sweetness and a sprinkle of bonfire smoked sea salt, bathed in milk chocolate.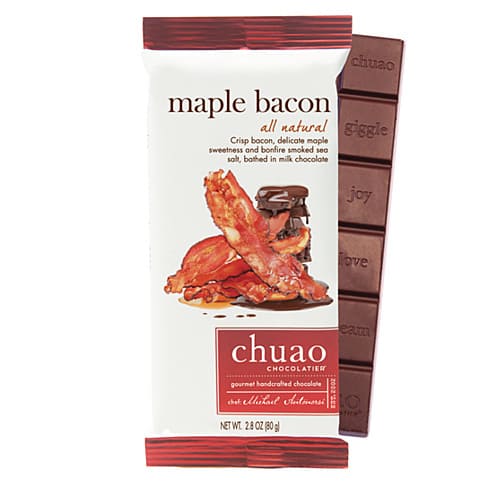 4. Keep Calm and Love Bacon Mug ($29.95): This distinctive designer mug will not only keep your beverage warm, but it will also help you to remember to #KeepCalm with #ExtraBacon!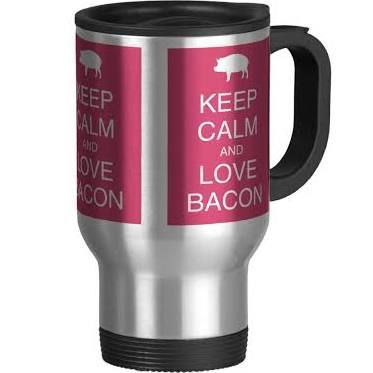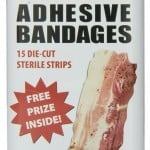 5. Bacon Bandages ($7.99): Cover your injuries with your favorite cured pork product! Bacon bandages are ideal for people of all ages. These die-cut sterile strips add flair to your bumps and bruises.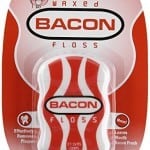 6. Waxed Bacon Dental Floss ($5): Love the taste of bacon so much you could "floss with it?" Now you can! Effectively removes plaque and leaves your mouth bacon fresh! Beware co-workers!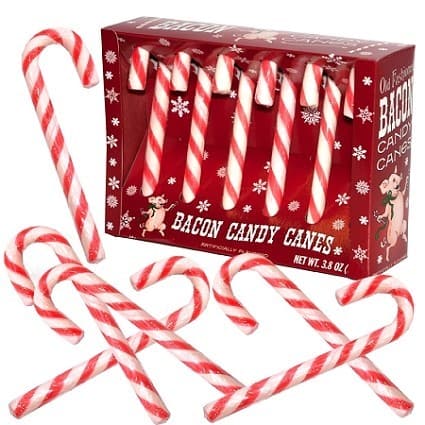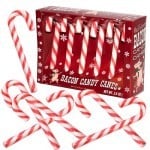 7. Bacon Candy Canes ($5.96): Candy that tastes like bacon and can hang just about anywhere for easy access. You'll have your co-workers lining up to visit your office.
Category #2: White Elephant Gifts – Perfect For The Office
1. The 'Butt' Office Supply Station ($14.95): When you need to keep yours in the desk, get a butt station to keep you company! Functions as a pen holder, tape dispenser and paper clip magnet. Perfect gag gift idea for the co-worker who is sometimes one of these!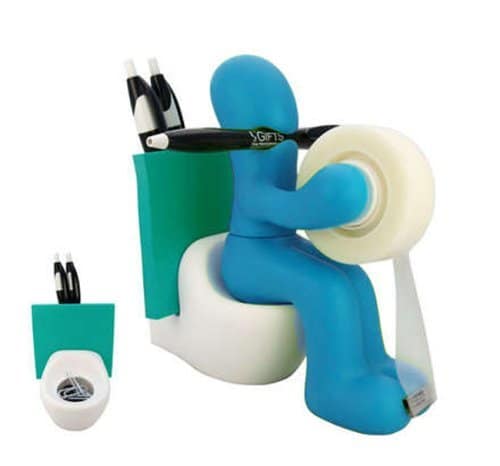 2. Crumpled Paper Catapult Notepad Launcher ($11.99): Perfect for delivering notes without walking, launching paper into sleeping co-workers mouths, or just annoying everyone within a small radius of you. The crumpled paper catapult will be the most useful tool in your office until someone comes over to your desk and tears it apart in a fit of rage.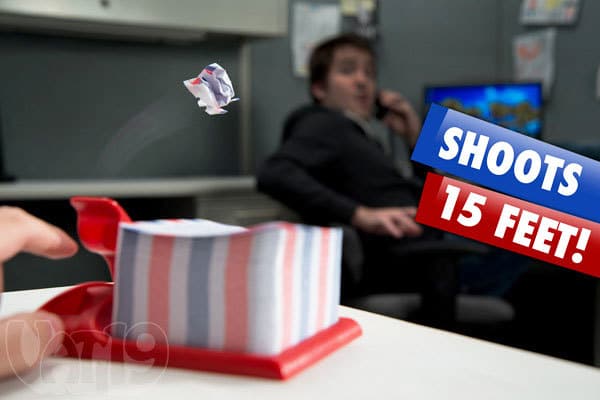 3. Stress Buster Desktop Punching Ball ($17.99) Great stress relief for the home or office. Heavy duty spring bounces back for more punishment. Durable to withstand any amount of executive venting!
4. Blah Blah Blah! Button ($9.08): The Blah! Button recites 12 different vocal variations of the phrase "Blah, Blah, Blah!" Perfect for use when the need arises to put non-stop talking co-workers, "know it alls" and pathological liars in their place.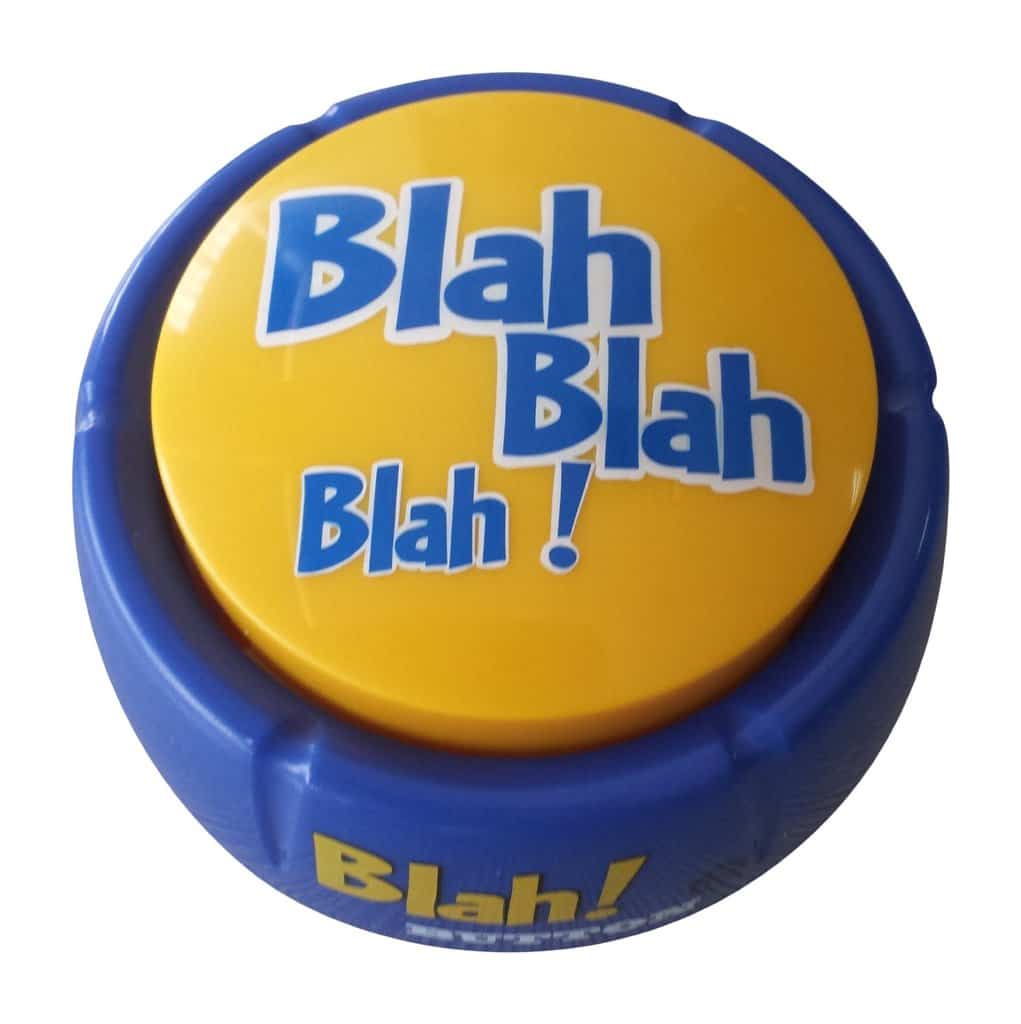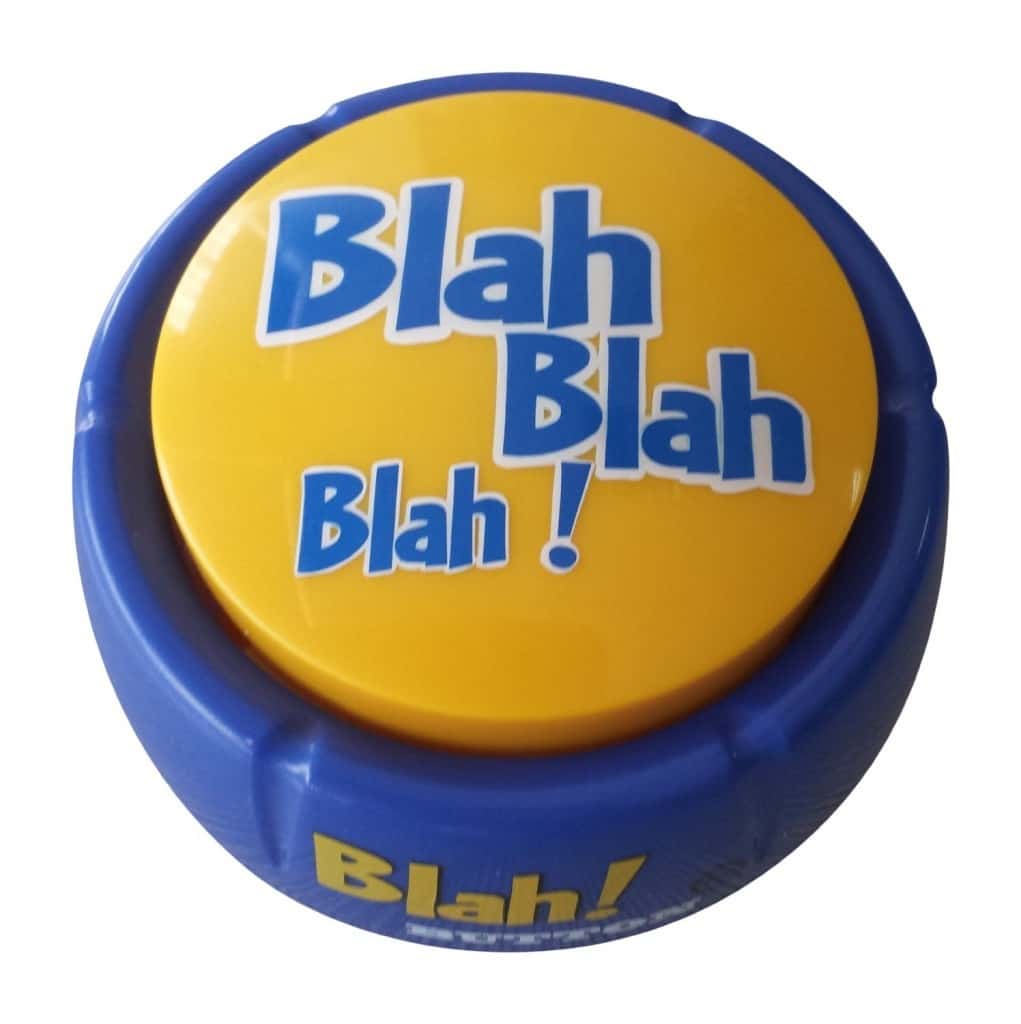 5. Air-Raid Warning Hand Crank Siren ($82.95): Similar to the sirens used in WWII to warn people of air-raids, this hand crank siren gives an eerie sound when cranked and will surely get anyone's attention in the office. Perfect for annoying your co-workers!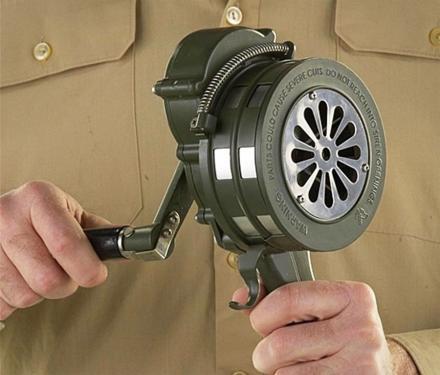 Category #3: White Elephant Gifts – Pretend To Be Cool
1. Pizza Box Cardboard Stool ($32): Perfect for the startup office or pizza-obsessed co-worker. When there's nowhere to sit down – you improvise. This stool actually looks pretty comfy, and if you believe the fine print, it can actually hold up to 440 pounds.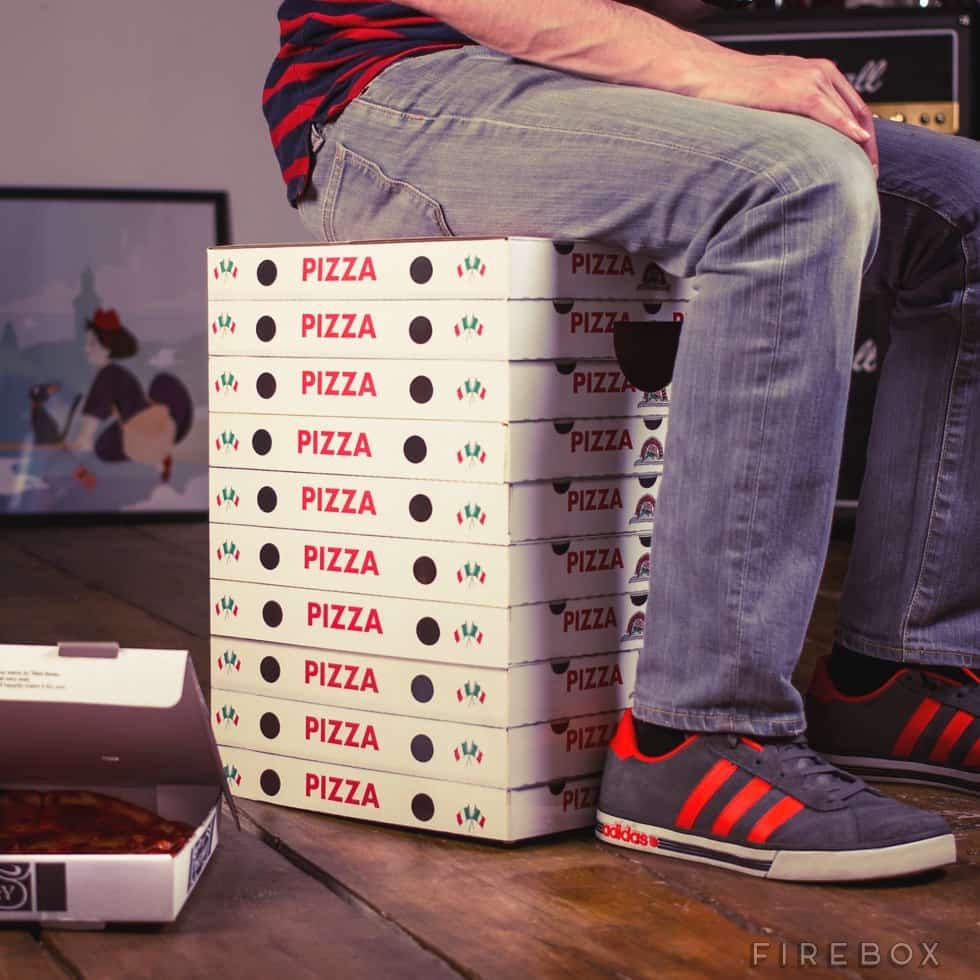 2. Dry Erase Board Light Switches ($12): The best place for a whiteboard is not where you might expect. The dry erase board light switch might just kill the post-it-note and make your co-workers envious with your creativity.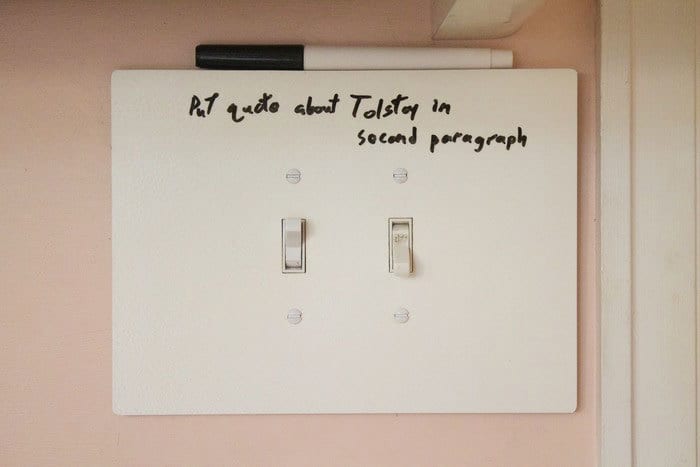 3. Get Sh*t Done Mug ($16): Start your day off right by setting the tone with the "Get Sh*t Done" coffee mug.  Boom! Your co-workers will be impressed with your attitude!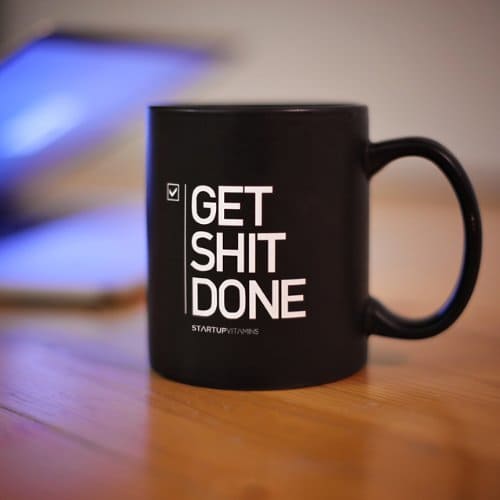 4. Desktop Aquarium ($24.55): Anyone can put a pencil holder on a desk – why settle for that when you can have something infinitely cooler, like this USB-powered desktop aquarium.  Did you know that quietly watching fish swim eases stress, and may offer a means of treating high blood pressure? Hum, how SMART and relaxing is that?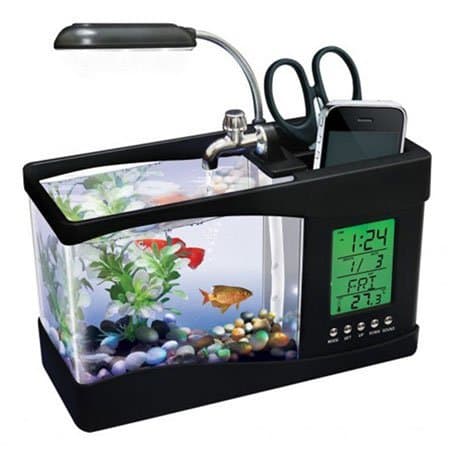 As you can see from this crazy white elephant gift list, the variety and creativity of gifts you can give to your co-workers is virtually limitless. What awesome white elephant gifts have you given or received over the years?
Debra Garber
VP of Finance & Operations, Chief Content Contributor, and backyard chicken farmer. I happily share my experiences traversing the wilds of social media. Will trade social media tips for fresh organic eggs. Motto: "Live the life you love, love the life you live."