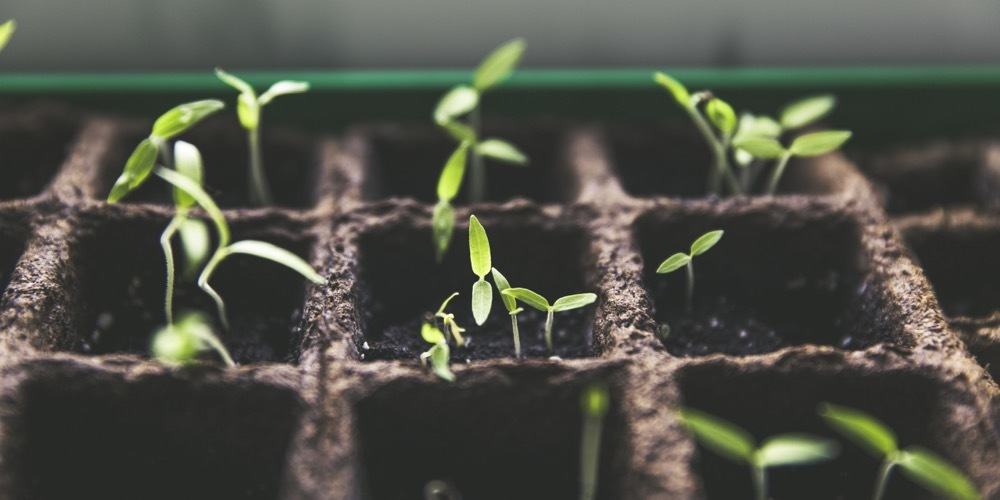 3 Search Engine optimization Tips Resulting in the Most Growth
Basketball is a fast-paced sport that requires focus. During a game there can be many distractions for young players – fans, parents (especially your Mom), coaches, teammates, and opponents. The same is true with search engine optimization tips (SEO). There are so many distractions, half truths or misdirections when talking about SEO.
It's my job as a basketball coach to teach young players how to focus and more importantly, how to bounce back quickly from a lapse in focus. I have a saying I call out when I see a player drifting. It's called "W.I.N." or What's Important Now.
Search Engine Optimization Tips that Will Help You W.I.N.
You need focus to be successful blogging and social media.  Furthermore, improving search visibility and customer engagement requires a consistent flow of focused content. Random musings without a clear purpose can confuse your customers and mess with search engine ranking, traffic, and branding.
Rallying your content around a set of keywords or phrases is one way to bring focus to each blog post. However, it is not the only way.
Creating focused content is as much an SEO exercise as a branding strategy.
Customers: Your customers and prospects need to understand how to compartmentalize your content. Focusing on a subject area helps them to identify the need your content fulfills quickly.
Search Engines: Although Google doesn't entirely rely on keywords, consistency around a theme is important to improve ranking.
Branding: Align your content with the promise you are making to your customers. This commitment leads to high brand equity.

With focus, your blog readers and social media followers quickly associate your brand with a concept.
Do Keywords Still, Matter for Search?
Popular search engine optimization tips focus on content and keywords. Although this is still true today, a focused approach to content is just as important. It's about your body of work that is important to search engines not just one single post stuffed with keywords.
There are many aspects to take into consideration for a good ranking site. If your content is suffering from poor search results and your blog is failing to drive organic traffic, take a look at your blog posts for the last 30 days. Is there consistency around keywords or a fundamental concept?
Google continues to improve search. When your prospects search for something on Google, the results they receive will not be dependent on whether or not your website has a keyword in its URL but rather, on the contextual relevance of your website.
Contextual relevance is the idea of improving search results through a focus on user intent rather than specific key terms.
Contextual relevance is the idea of improving search results through a focus on user intent rather than specific key terms. Google puts this theory into action by matching phrases with concepts, instead of just looking for commonly occurring keywords.
Take the following simple example. If you type "Weather" into Google, they infer you might be interested in your local forecast.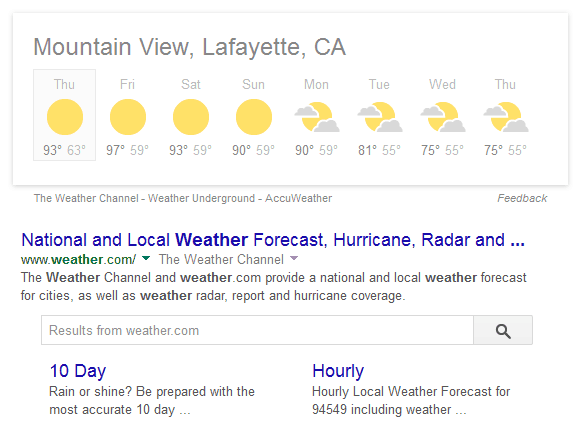 Take these search engine optimization tips to heart: keywords, phrases, and key concepts are important to put focus around your content and social media stream.
Ask yourself, "When my customers think of me, what do I want them to say?"
What do we want to stand for? Create a tightly focused topic with multiple keywords that support the topic. It's important to choose your keywords wisely. Consistency is key. It takes time to rank well and brand your business. Changing your focus after a few months will negate any strides you made.
3 Search Engine Optimization Tips That Are Still Relevant
A few old-school SEO best practices still apply today. Not so much for search reasons but to reinforce your key concepts to your customers.

Headline: Convey your focused idea in your headline.
Blog Post: Repeat your concept, at the beginning, end, and in the sub-heads of your post. This repetition captures the attention of the skimmers as well as reinforces the idea.
Meta Description & Title: The meta description is what appears in search. Convey your message in the title and description.
Images: Add your brand and message to images in the blog post.
How to W.I.N. in Search Engine Optimization
If Google doesn't rely on keywords, what should you do?
Be Natural: Your key topics and ultimately the content needs to match how people search and think.  Don't be afraid to write to a specific audience(s).
Be an Authority: Easier said than done. Think: Educate first vs. How can I game search? The goal is to establish your blog (and social media stream) as a resource of information. This authority leads to user engagement. Pay attention to how often and how long users visit your site.
Be Social: Sharing on social media sends authority signals to Google and can lead to legitimate forms of link building.
Be Visual: In addition to being eye-catching and using images to break long blocks of text, distribute visuals to other "visual search engines" (e.g., Google image search, Flickr, Pinterest).
The W.I.N. here is to focus on a key concept you want to create authority in. Establish authority in that fundamental concept by creating a consistent stream of content that solves a problem for an audience.
___
Now it's your turn. Competition for mind-share is tough. Take time to craft a key topic that's appropriate for your brand. You cannot be all things to all customers. Understand how to "W.I.N."
Have any "winning" search engine optimization tips? Please share in the comments.