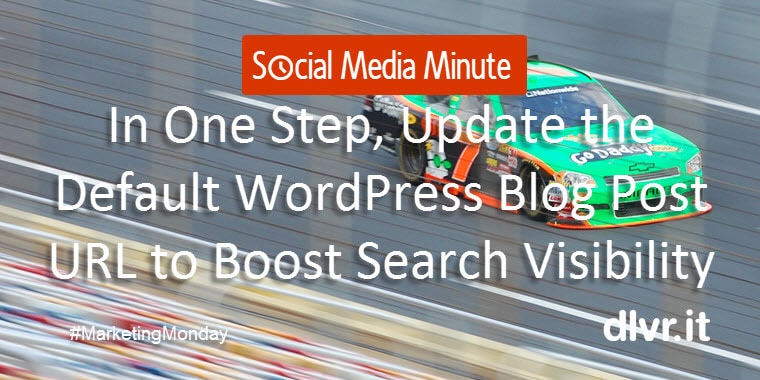 Simple WordPress Trick to Instantly Boost Social Media and Search Visibility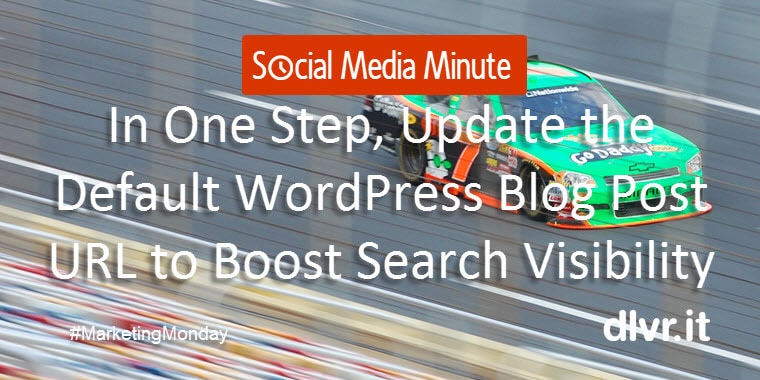 (#MarketingMonday) My kids prefer to go to the grocery store with me rather than their mother. They know dad is laser focused on the task – get all the items on the list, fill the shopping cart quickly and get on our way.  My shopping cart is like watching a NASCAR race car maneuver around the slower cars on the track. The kids always marvel at how fast I can get through a grocery store.
I contrast that to my lovely wife. My bio states I am married to the energizer bunny and I truly am. She is tireless and gets more done in a day then most people do in a week. However, when she shops she turns into a different person. My 15-minute grocery store Indy 500 like visit takes her 60 minutes. She strolls behind the cart as if she were taking a Sunday drive in a big Buick. She looks at the different brands, discovers new products, reads the fine print and compares prices.
I classify myself as a buyer and my wife as a shopper.
Buyers: They know exactly what they want and purchase it.
Shoppers: They saunter around in hopes to find a bargain or discover a new product.
Let's relate this to online marketing:
Buyers are like Google searchers. They have a very specific quest in mind. They know what they want. Google is optimized for this person.
Shoppers are like social media followers.  They meander through their social media not necessarily looking for anything specific but hoping something grabs their attention.
When it comes to blog posts, we craft a headline that tries to appeal to both the SEO 'buyer' AND the Social Media 'shopper.' However, these are two different audiences with different intentions in mind.
When crafting a headline, I think about it this way:
Google searchers: Just the facts. Think like a searcher. Write with the correct keywords in place.
Social Media shoppers: Make that merchandise pop and jump out in a busy social media stream. Include emotional triggers.
Let's look at an example of the differences between how you might appeal to each audience independently with the same content and a targeted headline:
Example of a headline for the Google searchers: Free SEO Tool to Optimize WordPress
Example of a headline for the Social Media shoppers: Simple WordPress Trick to Instantly Boost Social Media and Search Visibility
Separating the Buyers from the Shoppers
WordPress automatically generates a permalink (static hyperlink to a particular web page) from the headline. This is not a best practice. You are appealing to different audiences (just the facts vs. emotional triggers). Additionally, Google prefers URLs that have 5 words or less and contain meaningful keywords.
Luckily, if you use WordPress you can easily appeal to both audiences in the same blog post with little effort and no additional plugins required.
When you create a new blog post in WordPress, you see a big box at the top of the post where you enter your headline. A permalink or the URL of the blog is automatically generated from the headline. You can adjust the structure of the URL in your WordPress Dashboard -> Settings -> Permalinks.

Let's think about these two boxes as an opportunity to appeal to our two different audiences. Craft the post permalink for the Google Search Audience (just the facts with keywords) and create the post headline for your social media followers (appeal to emotional triggers).

Permalinks are as important as great content in search engine ranking (not the only factor). Keep your permalinks short and place important keywords first.
Now it's your turn. Improve search and social media performance by optimizing the permalink for search and the headline for social media. It only takes seconds!
Feature Photo Credit: James Willamor