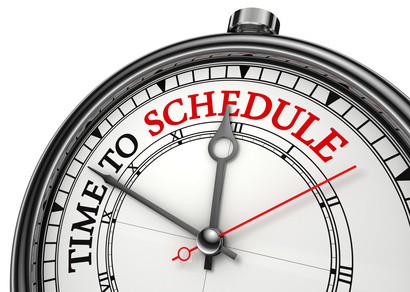 5 Best Practices for Sharing Content on a Schedule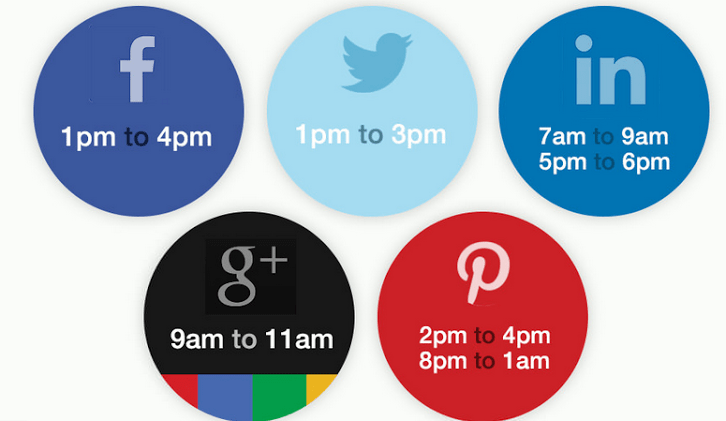 Silence is not always golden especially on social media. Silence on social media is the main reason why your followers unsubscribe. By using a combination of auto-publishing via RSS feeds and a scheduling tool, you'll be able to save time, keep the conversations flowing on social media (and beyond) and boost engagement.
A HubSpot survey found that scheduling social media posts generated 3 times as many leads versus those who didn't schedule. The same survey also revealed companies that automatically publish their blog posts to social media get 50% more leads than companies that don't.  Regardless of the strategy – auto-publishing and scheduling – it's prudent to keep your brand top of mind with your fans and followers.
Scheduling content offers the flexibility to plan your message in advance and saves hours of time every week. Additionally, scheduling offers:
Personalization: Add unique headlines per social account or add your personality to each update

Optimization: Optimize blog titles and content by focusing on keywords that matter to you

Conversation: Easily keep conversations happening even when you cannot be in front of your computer or mobile device

Globalization: Scheduling allows you to attract people in different time zones around the globe
Best practices for scheduling content on social media
Scheduling content for social media can be a productivity aid if used smartly. Scheduling content offers the flexibility to plan your message in advance and saves hours of time every week.
Plan to plan:   If you find you don't have time to post to your channels every day, take 30 minutes at the start of the week to schedule updates. Set-up a reminder in your personal calendar to fill your content queue.
Plan to plan – but not too far out: Scheduling does make you more productive however there will be some unforeseen tragedies and unfortunate events that occur. You want to avoid a social media faux pas and risk harming your reputation by posting inappropriate content. We suggest to plan your schedule 10 days out max to limit your risk. This also provides enough time to jump on relevant conversations that might start.
Share during office hours: Depending upon your business and the type of content you publish, share content when you are available to respond to questions from your audience.This is particularly important for special promotions or time sensitive information. You want to be available to interact with your audience and answer questions.
Consider different time zones: Is your audience in multiple time zones? Create multiple schedules to meet the expectations of audiences located in different time zones. Consider having timely content scheduled in each time zone to service customers during their optimal reading times.
Schedule during prime times: The best times to post on social media is definitely a hot topic. Generally speaking, the schedule below reflects the peak time for each network. However, you know your audience best.  You will have to find the peak times of day that have potential for the greatest impact from your posts. Use the schedule below as a general but good guideline.
Facebook – between 10 am and 4pm, Monday through Thursday.

Twitter – between 1pm and 3pm, Monday through Thursday.

LinkedIn – focus on posting before and after business hours, 7 am to 9 am and 5pm to 6pm, Tuesday through Thursday.

Google+ – 9am to 11am during your work week.

Pinterest – peak hours 2pm to 4pm and 8pm to 1am, on weekdays. The best time to pin items on Pinterest is on Saturday morning.
Scheduling posts is a not a set-it-and-forget-it task. Rather, set it and nurture it. Think of it like a garden. Your garden doesn't need your constant attention but it does need weekly watering and weekly visits to insure all is well.