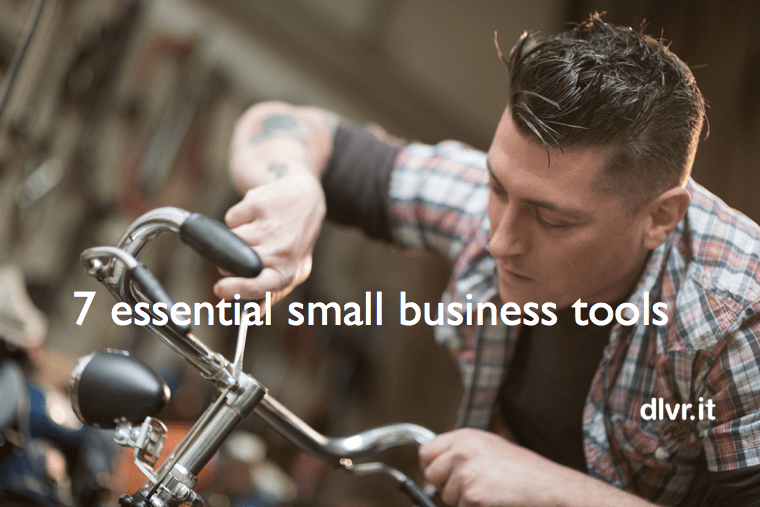 7 FREE Instagram Tools That Make Social Media Easy
I'm not a huge fan of long social media tool lists. My interest peeks while scrolling through the highlights but in reality, even if I bookmark the post, I rarely go back through the tools. What I want is a list of the "essential tools" needed to make life easier on social media. In particular, Instagram tools.
I find it frustrating that you can't post photos directly to Instagram from your computer, without using a third party app. Because of this, I mistakenly assumed everything regarding Instagram had to be done using a smartphone. Thanks to some great online Instagram tools, using a computer for marketing on Instagram can be just as easy as on other social media platforms.
FREE Instagram Tools
For the tool list – lovers and haters –  here is an essential list of 7 FREE online Instagram tools from Web Marketing Today and Boom Social geared towards small business owners by category.
Upload photos
Image creation
Hashtags
Sharing content
Monitoring
Post scheduling
Share across social media
As a bonus, scroll down to the bottom of this list for a free tool on how to discover "Who Unfollowed Me On Instagram" – inquiring minds want to know!
1 – Upload Photos to Instagram (from your PC or MAC)
First, the workaround: BlueStacks
BlueStacks App Player lets you run mobile apps fast and fullscreen on Windows and Mac including Instagram.
Read more from CNET: How to swiftly upload photos stored on your desktop to Instagram with this easy workaround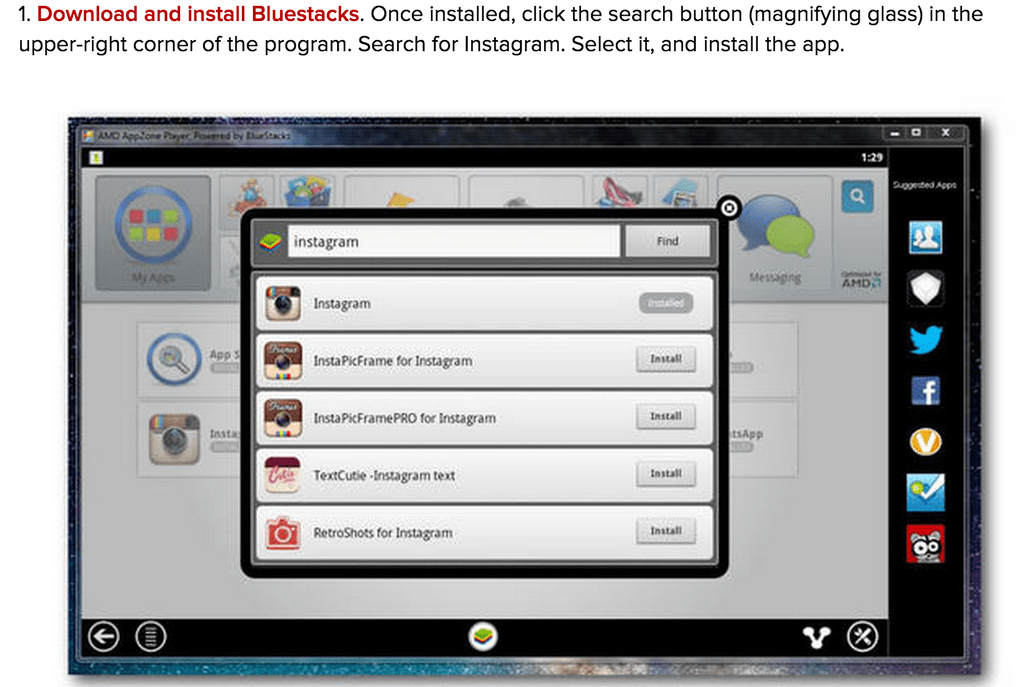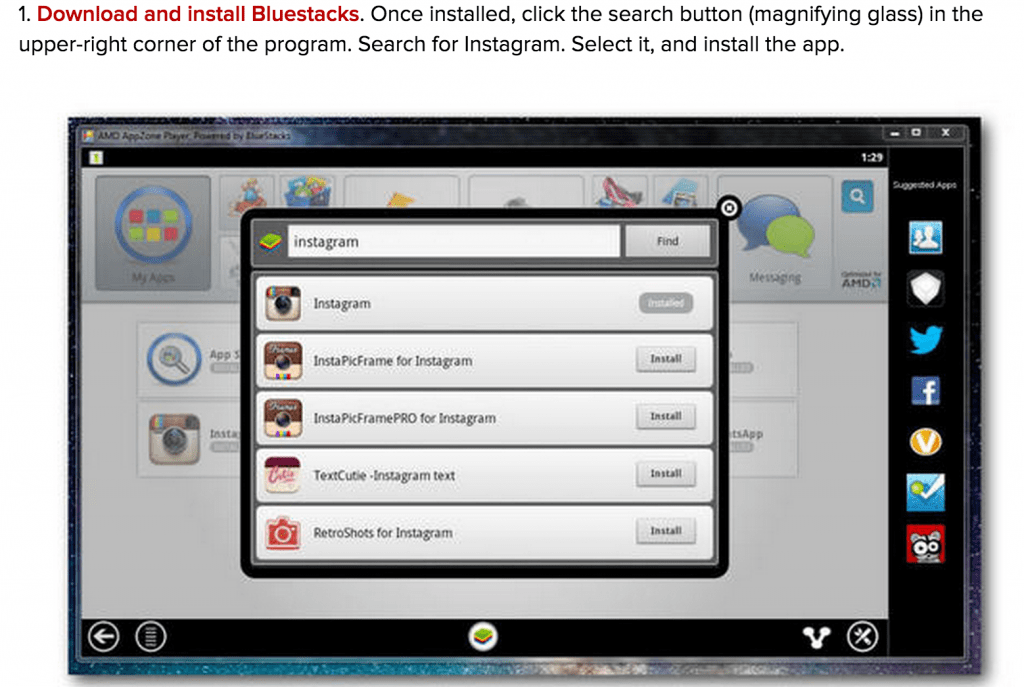 2 – Image Creation
Essential tool: Canva
→Fun, free & simple to use. 
Seriously, this tool is very user-friendly and FUN. It comes with tons of done-for-you templates and allows you to create just about anything. And, it's FREE (when you use free elements).
At first, it may seem daunting, but once you click the "Design an Instagram Post" option and choose your layout, it's smooth sailing. You can select from one of Canva's 1,000,000 (yes, 1 Million) images for your background, or upload your own.
Here's an example I did in just two minutes playing around with a photo of my husband promoting his next art exhibition on Instagram: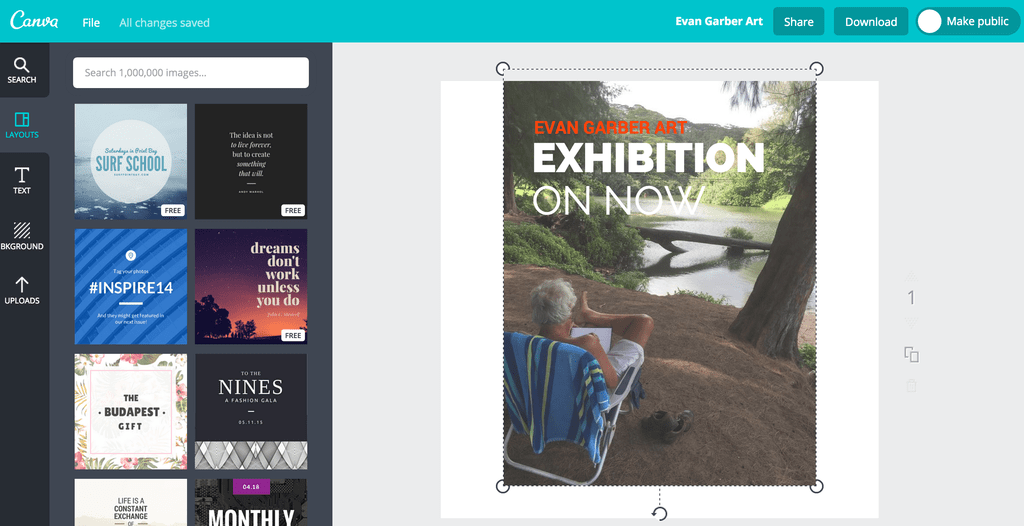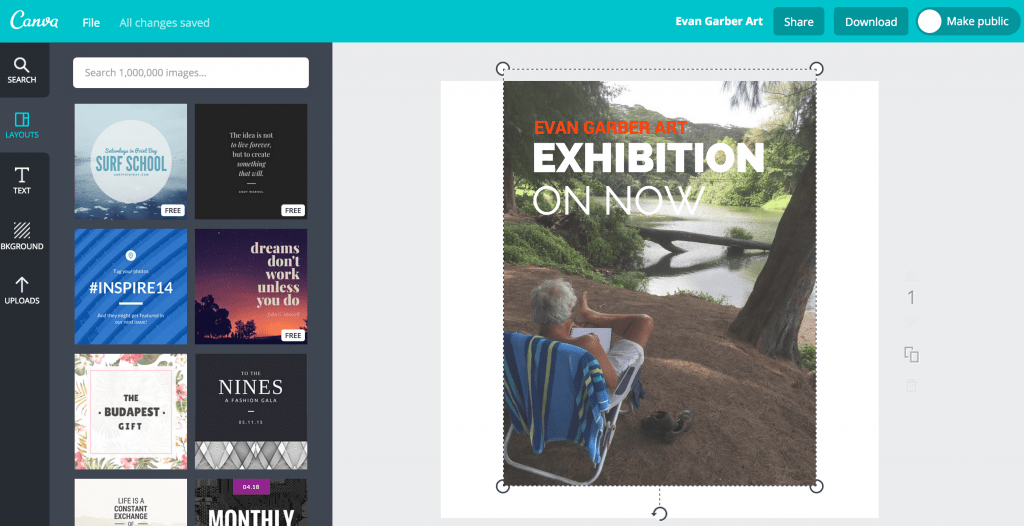 Read more: How to Use Canva to Design Amazing Graphics: It's FREE and Easy
3 – Hashtags
Essential tool: Hashtagify
Hashtagify lists the most popular trending hashtags. View the top 30 hashtags to "trend-jack" popular topics or input the hashtags you plan to use directly into the search function, to ensure your posts receive maximum visibility.
As I'm live streaming the Outside Lands concert from San Francisco, CA, here is a snapshot of the results from the hashtag #EltonJohn: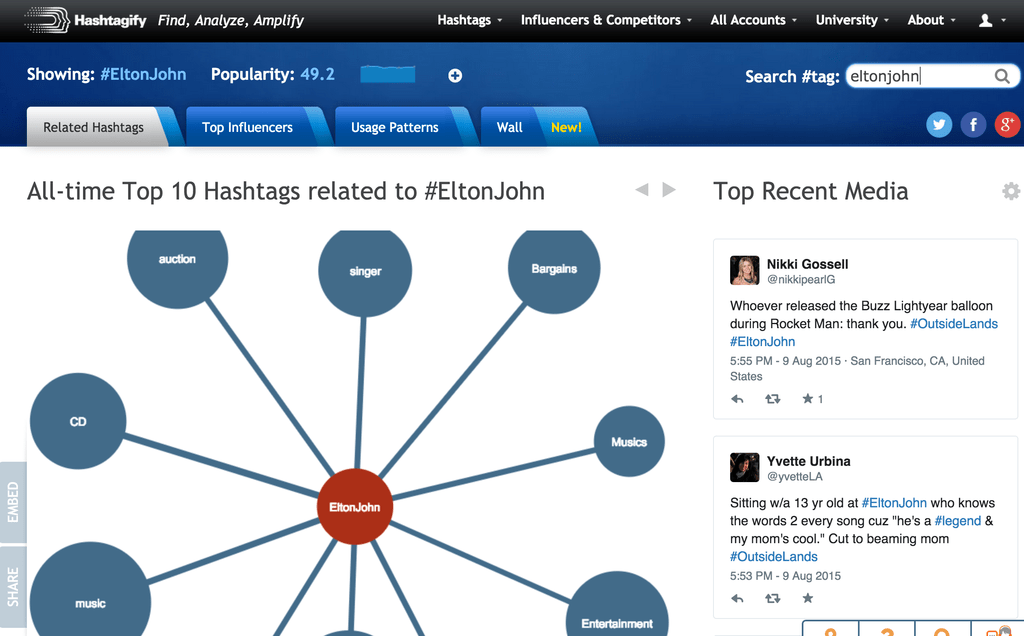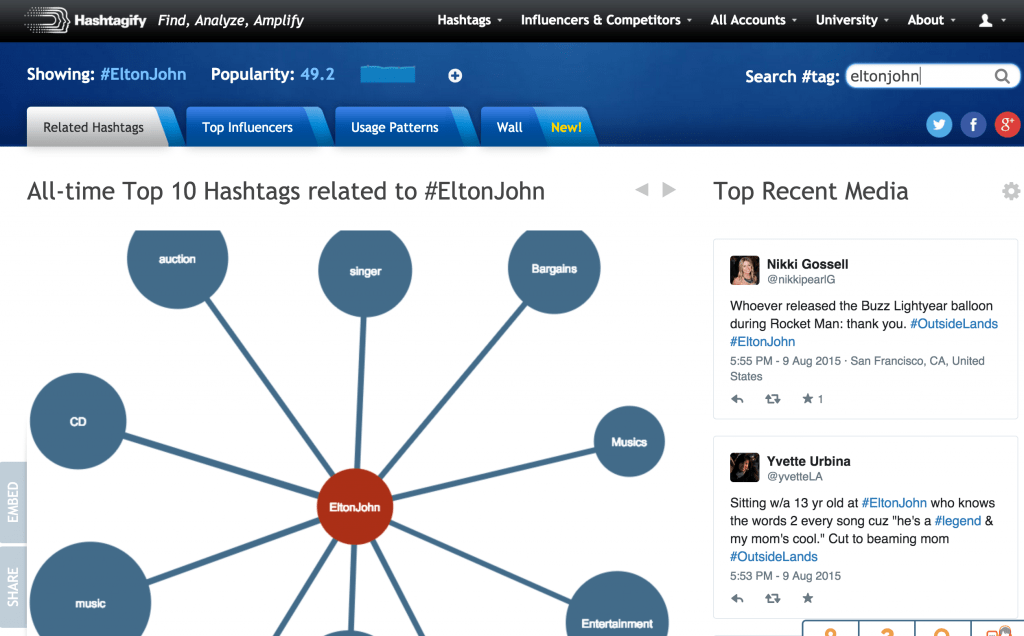 4 – Sharing Content
Essential tool: Repost
Repost lets you easily repost photos on Instagram while giving credit to the original poster. It also allows you to see which photos and users are getting the most reposts, as well as allowing you to search for relevant users, tags, and contests.
Download the FREE app at iTunes or Google Play.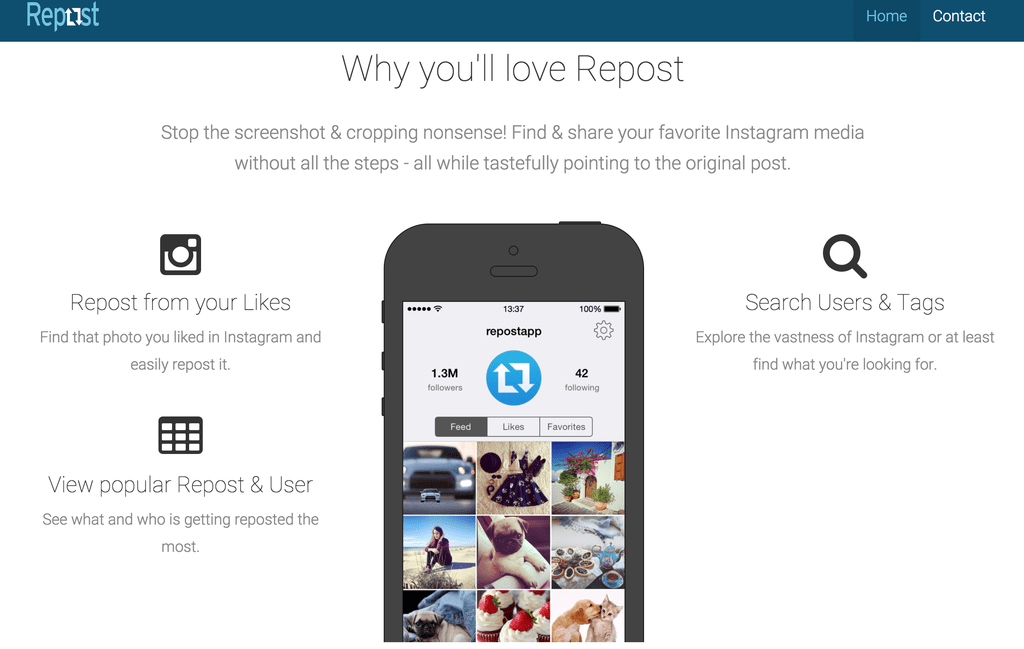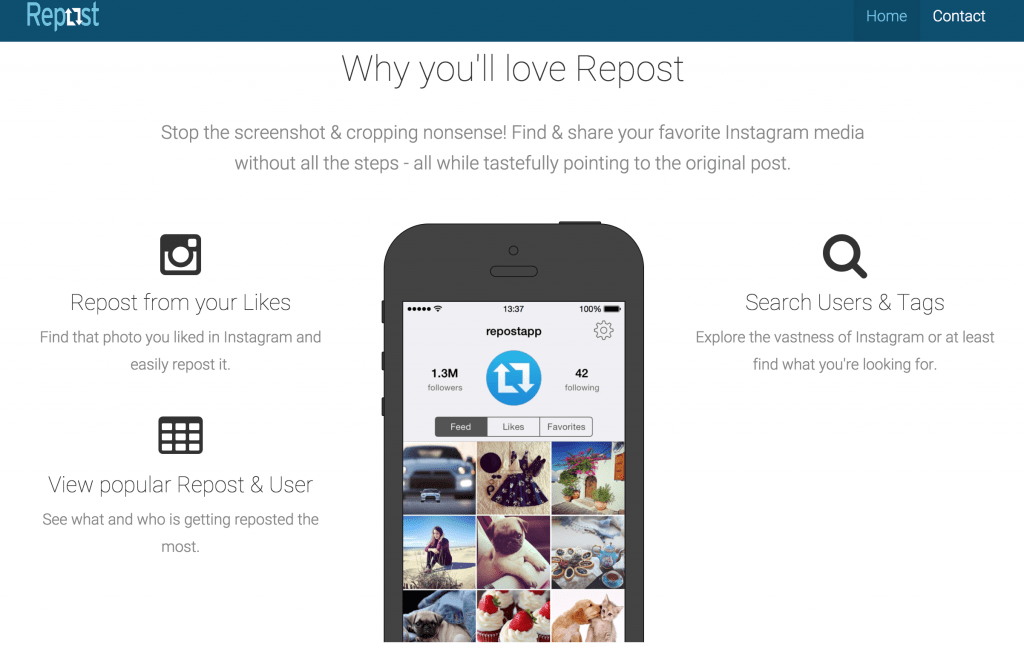 5 – Monitoring
Essential tool: Iconosquare (formerly known as Statigram)
→Robust. Most features are free to use.
→Perfect for businesses that are new to Instagram but have a strong following on Facebook.
Iconosquare provides key metrics and useful tools for your Instagram posts and page, including:
Segmentation of your Instagram feeds between photos and videos you like, photos and videos of people you follow, your feed, and user profiles;
Statistics about your account's performance, growth, history, insights, and optimization tips;
Comment tracker to view comments on your posts and respond directly from Iconosquare;
Promotion of your Instagram feed on your Facebook page, blog, or website; and
Creation of photo or video contests.
6 – Post Scheduling
Essential tool: Latergramme
Unfortunately, as discussed above, Instagram's API does not allow automatic posting. There are a few good paid services such as ScheduGram. Latergramme is free up to 2 Instagram accounts. To publish posts from your computer, you need to install and connect the Latergramme mobile app. When a post's scheduled time arrives, Latergramme will send the photo and caption to your phone. From there, it's one click to post to Instagram.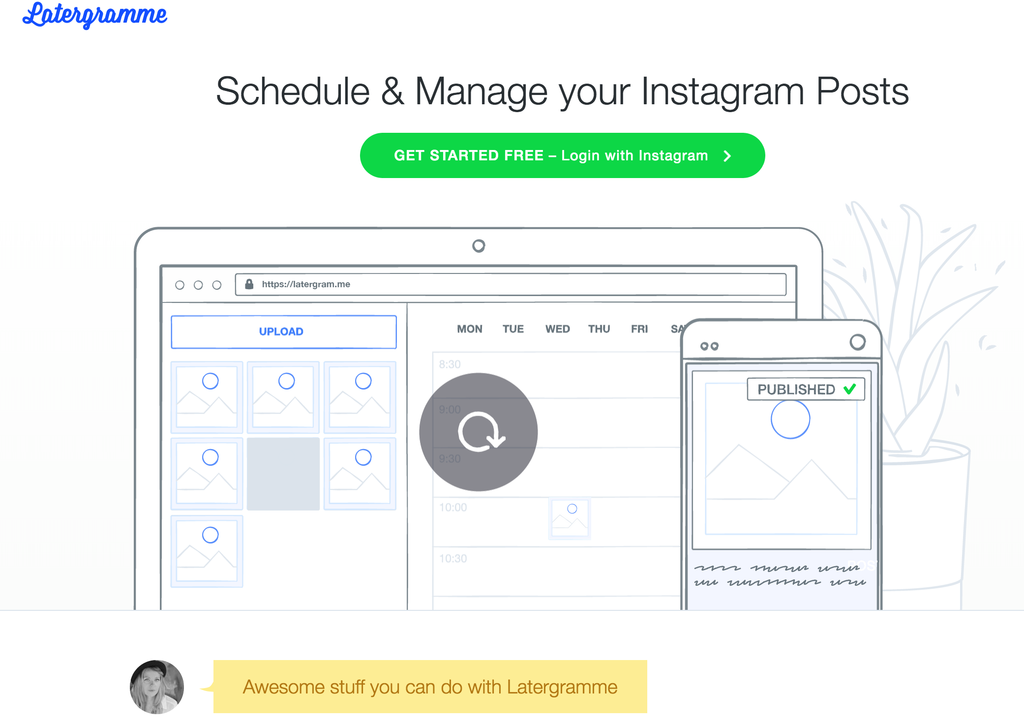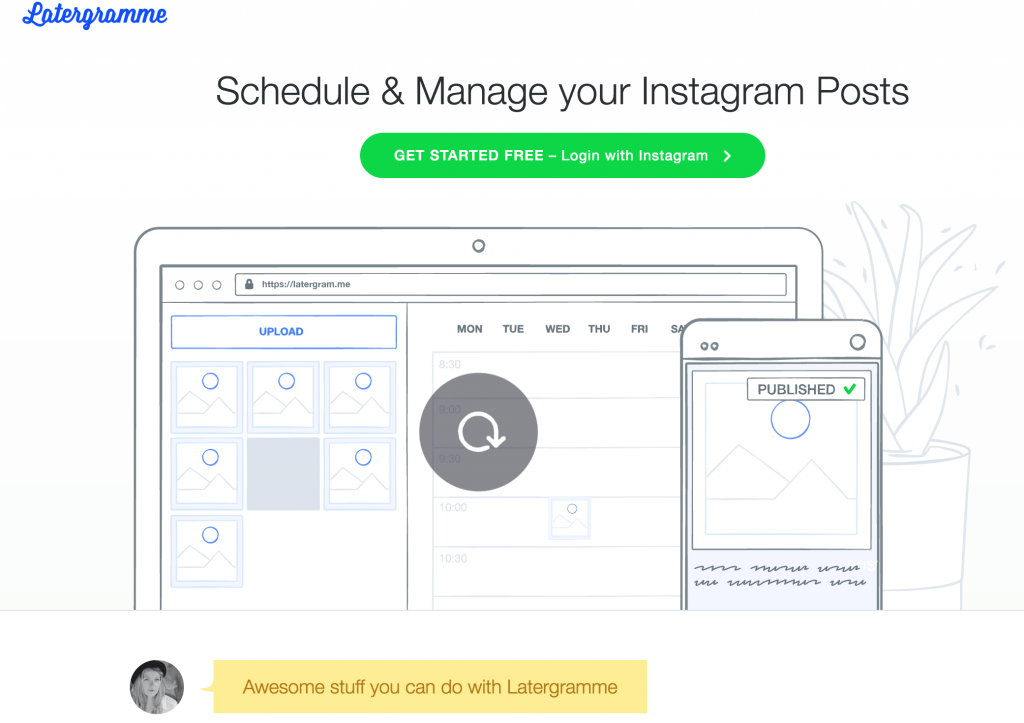 7 – Share Instagram photos to your social accounts (including Twitter and Facebook)
Essential tool: dlvr.it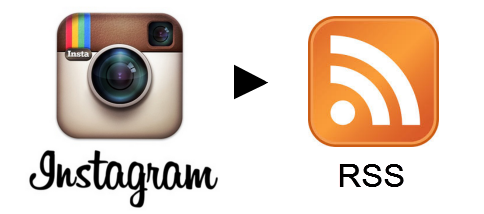 You can use dlvr.it to share photos instantly from your RSS feeds, blogs, Instagram accounts, and Pinterest boards to Twitter, Facebook, and all your social networks. dlvr.it's automated photo posting makes it simple to share beautiful, visually rich posts with your friends and followers.
Read: How to Create an Instagram RSS Feed and 3 Ways it can Instantly Boost Traffic
___
BONUS: Who Unfollowed Me On Instagram 
Essential tool: Crowdfire
Launched in February 2010 as JustUnfollow, Crowdfireapp is one tool that will help you see who unfollowed you on Instagram. They do offer more than just unfollow stats. However, one of their more popular features is tracking recent unfollowers.
→Recent Unfollowers and Inactive following: These tell you who unfollowed you and users who are inactive (features that Twitter and Instagram do not inherently have).
Read more: How to Track 'Who Unfollowed Me' Across All Social Media
___
It's Your Turn
What tools do you use for Instagram management, scheduling or monitoring?
Have the scoop on any new Instagram apps since the change to their API in June 2016?
We're always on the lookout for great Instagram tools. We'd love to hear from you.
Debra Garber
VP of Finance & Operations, Chief Content Contributor, and backyard chicken farmer. I happily share my experiences traversing the wilds of social media. Will trade social media tips for fresh organic eggs. Motto: "Live the life you love, love the life you live."