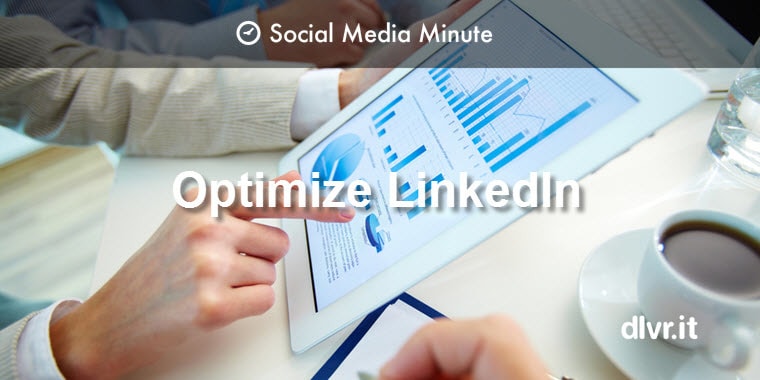 3 Simple Ways to Boost Clicks on LinkedIn's News Feed – New Research
With over 300 million users, LinkedIn is a force when it comes to reaching a business-to-business audience. According to eMarketer, 40% of its users visit it everyday – quite a staggering statistic. It's clear that LinkedIn is a social channel you can't ignore. So how can you get more traffic from LinkedIn's news feed? To maximize your LinkedIn engagement, follow the three steps below.
1. Post at Least 20 Updates Per Month
2. Include Images, Links and Video
Not surprising, including images and videos with your updates makes an impression on LinkedIn as they do on most social networks.
Updates containing links can have up to 45% higher follower engagement
Linking to YouTube videos, results in a 75% higher share rate
Tip: Turn your images into branded billboards when posting to LinkedIn. We created a simple template that we overlay on our images. This helps us scale the creation of the branded images.
3. Publish in the Morning: Tuesday – Thursday
As with anything, test the best times to post to your audience. Generally, avoid Monday and Friday.
 After analyzing 14 million posts, AddThis found that you get the most clicks on Tuesday's from 10 am – 11 am
According to Fannit, an inbound marketing agency, the best times to post are between 7 am – 8 am and 5 pm – 6 pm, worst days are Monday and Friday
Tip: Whether you choose auto-posting or queuing posts, scale distribution by creating an optimized schedule just for LinkedIn.
Looking for more ways to increase engagement on LinkedIn, continue reading: