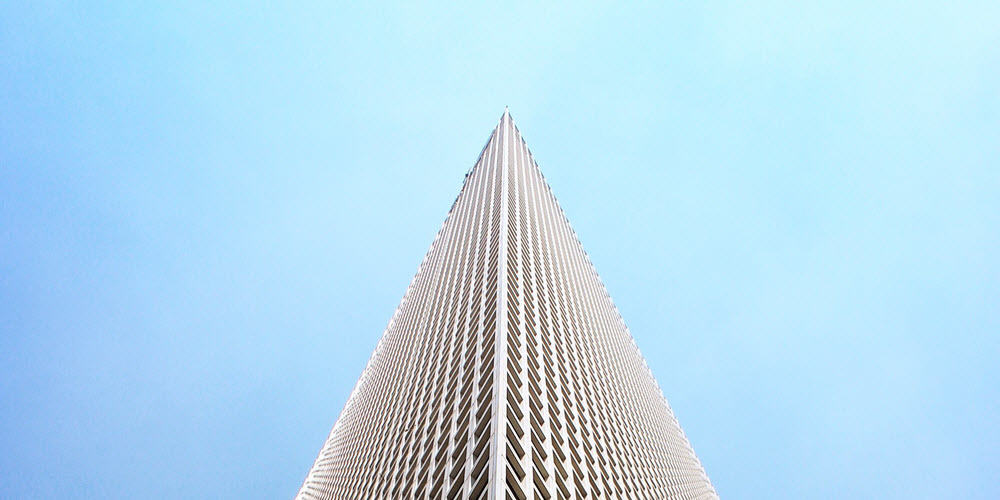 5 Social Media SEO Best Practices That Will Boost Your Reach
The truth is, SEO is challenging. However, when you add a layer of social media SEO, it can appear like an overwhelming task that never gets done.
In addition to being extremely complicated, social media SEO best practices often change as Google continuously tweaks the rules of the game.
Creating a Social Media SEO Strategy
In today's digital world, your social media SEO strategy should not be treated as an independent marketing silo – regardless of how complicated. For this reason, view social media and SEO as two tightly interwoven puzzle pieces in your marketing plan. Pair them together as you would wine and cheese or strawberries and cream or bread and butter (you get the drift). Both equally important to enhance the other.
However, given that, if you ask ten different people in online marketing whether social media SEO is a 'thing,' you'll get ten different answers.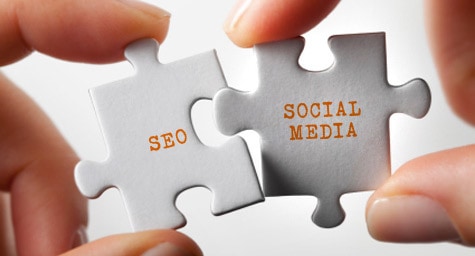 Social Media SEO is Challenging, Complicated and Confusing but Vitally Important 
Since social media relies on high-quality content and a visible, strong brand presence, the efforts you spend on SEO can seriously improve your social media reach, and as most search marketers will tell you, your social media presence can greatly increase your search rankings.
Here's a list of five social media practices from Forbes that are shown to boost your SEO:
Why is this important?  A common misconception
The total number of followers and connections your social media profiles contain does have a significant influence on your rankings. By the same token, Google can detect the quality of your followers, meaning buying 100,000 proxy Twitter followers isn't going to do much for your overall rankings. Instead, you'll need to build your following organically.
How to do this? (Hint: Through Content, Conversations and Immediate Response)
1. Create Compelling Content
Content keeps giving. When you provide content to your fans, they can help you extend its reach by sharing it with their followers.  To put it another way, if the content is good, people will share it frequently, and your fan base can grow rapidly.
Examples of most shared content:
Something they like or recommend, such as products, services, movies, and books

News items

Links to websites
Reposted content from other people's social media posts
Video clips
2. Have a Conversation
Fans and followers want to engage with your brand so reach out and strike up a conversation. Not to mention happy fans retweet and share.
Examples of what to post:
Useful articles
Helpful tips
Open inquiries
General discussion items
Then, follow up with your users by directly engaging them in conversation.
Conversations and direct customer engagements are the key to building and retaining a sizable, interactive following, since they encourage current followers to return and help build your authority for new, potential followers.
3. Answer Customer's Questions – Immediately
Research queries by Lithium resulted in 72% of customer's listing immediacy of response as critical when they have a question – a majority of these responders say immediacy means, "less than an hour." Not surprisingly, immediacy pays off.
From the study,
One-third reported being likely to buy more from the company;
43% are likely to encourage friends and family to buy the company's products;
4 in 10 are more receptive to the brands' ads;
4 in 10 are willing to praise or recommend the brand through social media.
Read: SEO & E-Commerce: 5 Ways to Ensure Your Products are Visible in Organic Search by Art Enke
Practice #2: Welcome and encourage external links
Why is this important?
Many top SEOs agree that getting external links is the single most important means of attaining high rankings. Although external links are one of the hardest metrics to manipulate, they are one of the best ways for search engines to determine the popularity of a given web page.
In the opinion of the Moz blog (see Moz's graphic below), external links are more influential than internal links.
Top SEOs believe that external links are the most important source of ranking power.
External links pass "link juice" (ranking power) differently than internal links because the search engines consider them as third-party votes.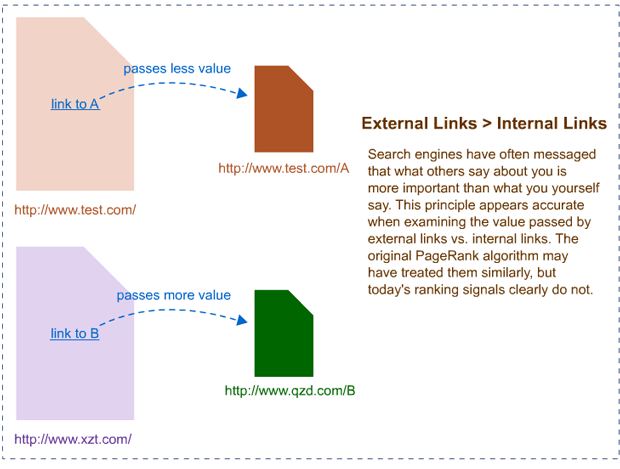 How to do this?
1. Publish GREAT content on your website
2. Improve your social reputation as an authoritative leader
Use hashtags to gain visibility
Don't hesitate to bring your content into existing threads and discussions
3. Build your local reputation by encouraging online reviews
Practice #3: Optimize your posts for searches
Why is this important?
Google tends to favor popular social media updates in the top sections of its search engine results pages (SERPs). For this reason, make sure to optimize your posts for the opportunity.
How to do this?
1. Optimize keywords throughout your post. Keyword research is essential for on page optimization.
Make sure your content is written for humans so think quality first. If you have a WordPress site, check your keyword ratio with Scribe.
Pack your content with useful facts, statistics, and dates.
Limit the repetitiveness of keywords in Alt tags, title and image captions.
2. Optimize your images. Whenever you upload a photo to your blog, be sure to include keywords in the file name. It's equally important to fill out the alternate text field with a brief, keyword rich, description of the photo.
Pro tip: If there is one thing to remember when queuing up an image, it is the aspect ratio. The general rule of thumb is to keep the aspect ratio of an image at 2:1.
Great reads:
5 Tips to Craft a Meta Description that Drives Clicks from Google
How to Avoid an SEO Penalty with Google Analytics Alerts
How to Create Rich Tweets by using Auto-Preview of Images and Videos
Practice #4: Influence Social Sharing
Why is this important?
Social sharing contributes to a brand's authority much in the same way that external links do. For this reason, any indication of a verifiable external source validating your brand or your content is grounds for a small improvement in domain authority. To put it another way, likes, shares, favorites, replies, and retweets all count toward this increased authority. 
How to do this?
The best way to encourage increased social sharing is to appeal to it directly.
Offer a particular reward for people sharing your post (for example, an entry in a drawing for a substantial prize).
Do an interactive survey, which encourages people to "like" a post if they agree with you on an issue, or if they're interested in seeing specific types of new content.
Important to realize, millennials are twice as likely to purchase products they share about. So, pay close attention to Millennials.
Millennials are highly active, influential, cross-device, channel-agnostic sharers. They share more often, and in turn are more likely to be listened to: millennials users are 3.6x more likely to share content on social networks, and 2.3x more likely to click back on content shared by their peers.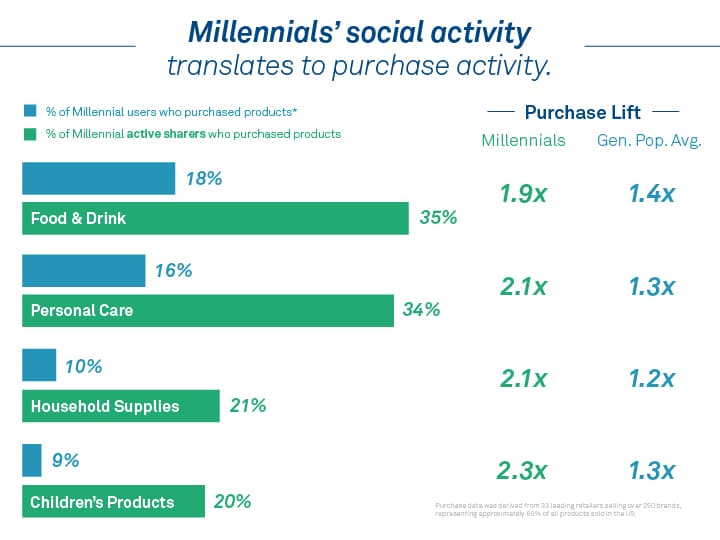 Practice #5: Increase Brand Awareness
Why is this important?
This may seem like more of a branding advantage than a specific SEO advantage, but the SEO benefit of brand awareness is significant. For the most part, these are staple elements of a successful social media marketing campaign, and as with most SEO strategies, it comes down to one fundamental principle: the better experience you give your users, the higher you're going to rank in Google.
How to do this?
It's simple. (Well, not really.) But if you follow the advice from the four previous points, you're bound to be one step ahead in increasing your brand awareness and ultimately, opening the widest possible channel for new potential customers to find you.
___
To Recap: Key ways to BOOST social media SEO
Create Compelling Content
Have a Conversation
Answer Customer's Questions – Immediately
Publish GREAT content on your website
Improve your social reputation as an authoritative leader
Build your local reputation by encouraging online reviews
Optimize keywords throughout your post
Optimize your images
Influence social sharing
Pay attention to Millennials – they are your influencers
Debra Garber
VP of Finance & Operations, Chief Content Contributor, and backyard chicken farmer. I happily share my experiences traversing the wilds of social media. Will trade social media tips for fresh organic eggs. Motto: "Live the life you love, love the life you live."