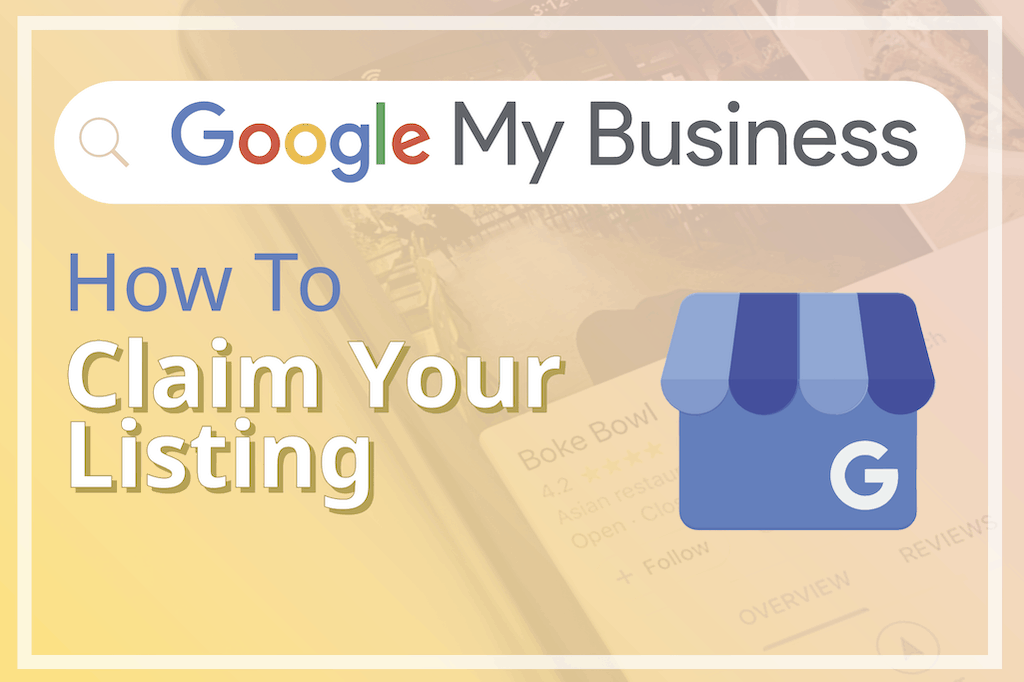 How to Claim and Verify Your Google My Business Listing
When you talk with local SEO experts, you'll hear a lot about the importance of Google My Business. In fact, there seems to be near universal agreement on the most important step businesses can take to boost their local digital marketing: Actively managing your Google My Business listing.
Before you can manage your Google business profile, you'll need to first claim and verify your Google My Business listing.
In this post, we'll provide some background on Google My Business listings along with instructions on how to claim and verify your business on Google.
What are Google Business Listings?
When you search on Google or Google Maps, you'll regularly see business listings as part of the search results.
These are the search results that display vital information about relevant businesses in your local area. You can quickly view the business name, photos, description, ratings, address, phone number and hours of operation.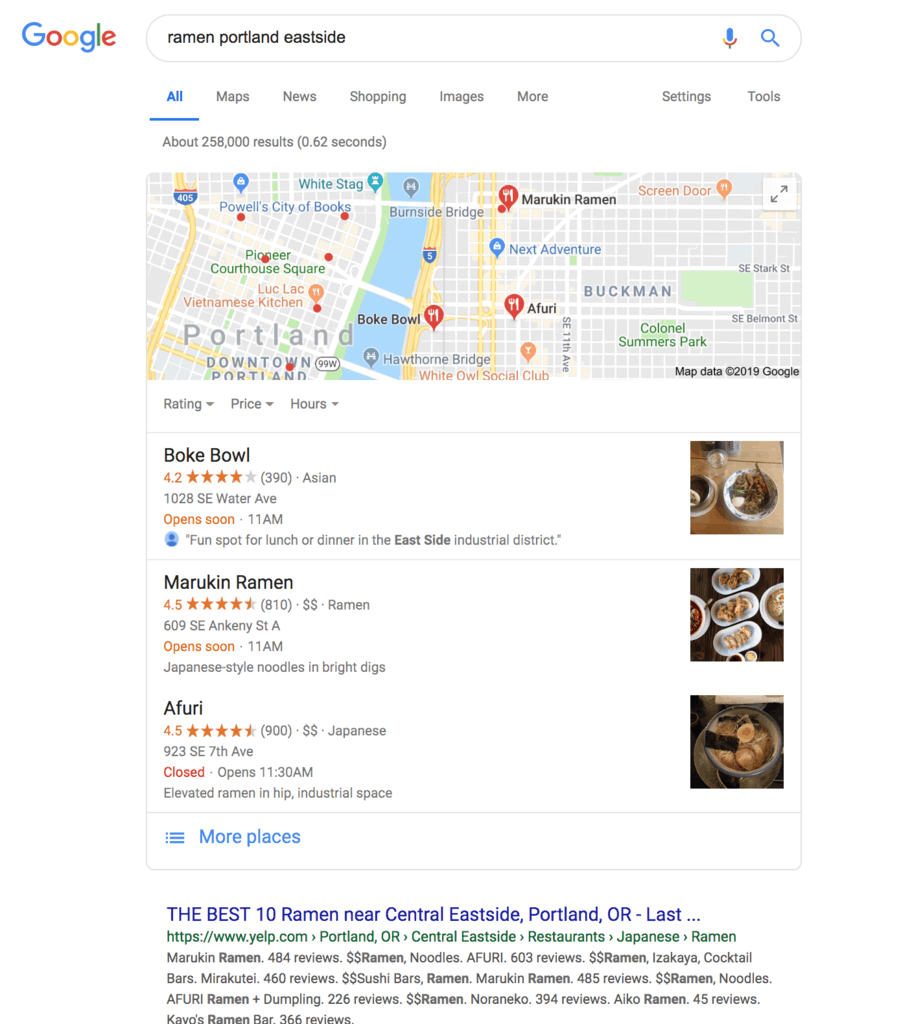 Google generates these business listings from publicly available information. So if you're a business owner, your business may be listed here – even if you've never added your business details to Google.
What many business owners don't know is that you can update your business details, respond to reviews, and interact with potential customers via your Google My Business listing.
Click To Tweet
First, you'll need to claim and verify your business listing. Once you complete this simple process, you can update your business hours, add photos to your listing, respond to reviews, and answer customer questions.
You can also post your most recent offers, updates, and events to your Google business listing. This means prospective customers will see your latest promotions in the search results when they search for your business on Google search and Google Maps.
---
 You can use dlvr.it to schedule and auto post your promos and updates to your Google business listing. Check out our Google My Business scheduler and auto poster.  🙌

---
Why are Google My Business Listings So Important?
Your Google My Business listing is often the first thing prospective customers see when they search for your business.
In many cases, prospective customers will make the decision to visit your business (or not) after viewing your listing, without ever clicking through to your website.
To give you a sense of how important Google Business Listings are for local businesses, consider the following. The vast majority of smartphone owners regularly use maps and navigation apps. Google Maps is by far the most widely used navigation app. Google Maps is used by close to 70% of smartphone users – nearly 6x over the number 2 app (Waze at 12%).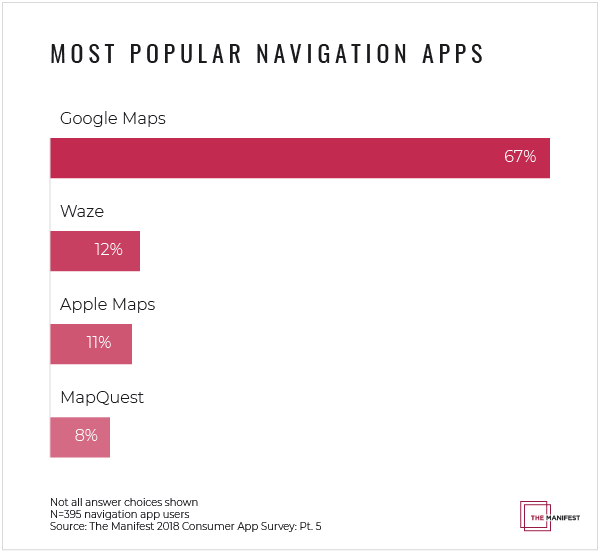 To make a powerful first impression on these customers, a strong and accurate Google My Business listing is critical.
For instance, if your listing doesn't contain an accurate description of your business or lacks attractive photos, you may be losing customers at the very start of the search process.
If your listing includes the wrong hours, you might be losing customers who think you are closed when you are actually open for business.
What's included in a Google My Business Listing?
Google Business listings display vital business information to prospective customers including your business name, ratings, hours of operation, and a brief description of your business. Google business listings also include vital contact information including your physical address, phone number, and a link to your website.
When searching from Google Maps on mobile devices, users can easily click the business listing to call the business or get directions. Users can also send a text message to the business if the business has activated text messaging.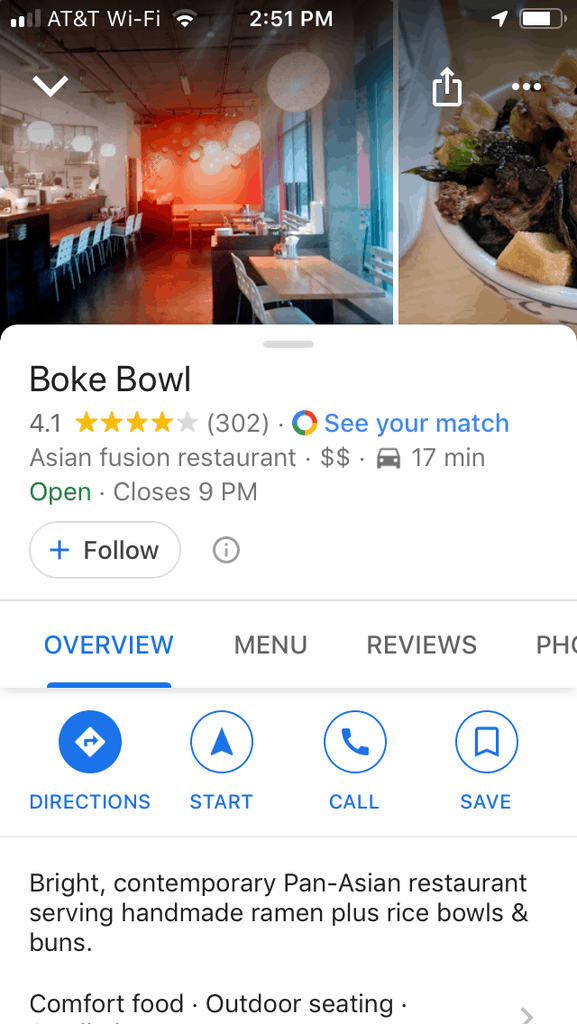 You can also post your latest promotions, events, and updates on your business listing. Prospective customers will see these updates when your listing displays on Google Search or Maps.
Additionally, Google displays users generated details about the business, including photos, reviews, and questions asked by prospective customers.
Google Business Listings appear in Google Search and Maps results across desktop, mobile and voice search.
If you have used Google, you are familiar with business listings. You've very likely used Google business listing to get directions or check a store's hours.
Why should I claim and verify my Google Business Listing?
Google Business Listings are now a critical component of local SEO. Your Google Business listing is the first thing many prospective customers will see when they search for your business.
The single most important marketing step many local businesses make is making sure your Google listing is accurate, attractive, and up-to-date.
Simply adding an attractive photo, adding your phone number, and updating your hours can make a huge impact on the number of customers find and visiting your business.
Once you complete the verification process, you'll be able to manage your business listing and interact with prospective customers.
Update description of your business
Edit days and hours of operation
Update phone number
Edit website link
Add photos
Post your latest promotions and updates
Responding to and managing reviews
Answer questions
Your customers can also follow you and get notified when you post promotions, offers, or updates to your listing.
You can even receive text messages from prospective customers
View key search analytics for mobile and desktop searches
If all this weren't enough to convince you of the importance of managing your Google business listing, consider the following.
Many businesses report that updating their Google business listing has a huge positive impact on search engine optimization. In other words, updating your Google business listing may get your business higher up in search results.
How do I claim and verify my Google My Business listing?
If you have multiple Google accounts, be sure to use your business login. The Google account you start the verification process with will be the manager / owner of your business listing.
Additionally, the verification process (see below) may be faster if you are logged into a Google account associated with your business and with an email address at your business' domain.
2. Enter the name of your business and select your business location from the list
If you have multiple business locations, you'll need to claim and verify each one individually. Just start with the first one you want to claim, and then do the process again for the others.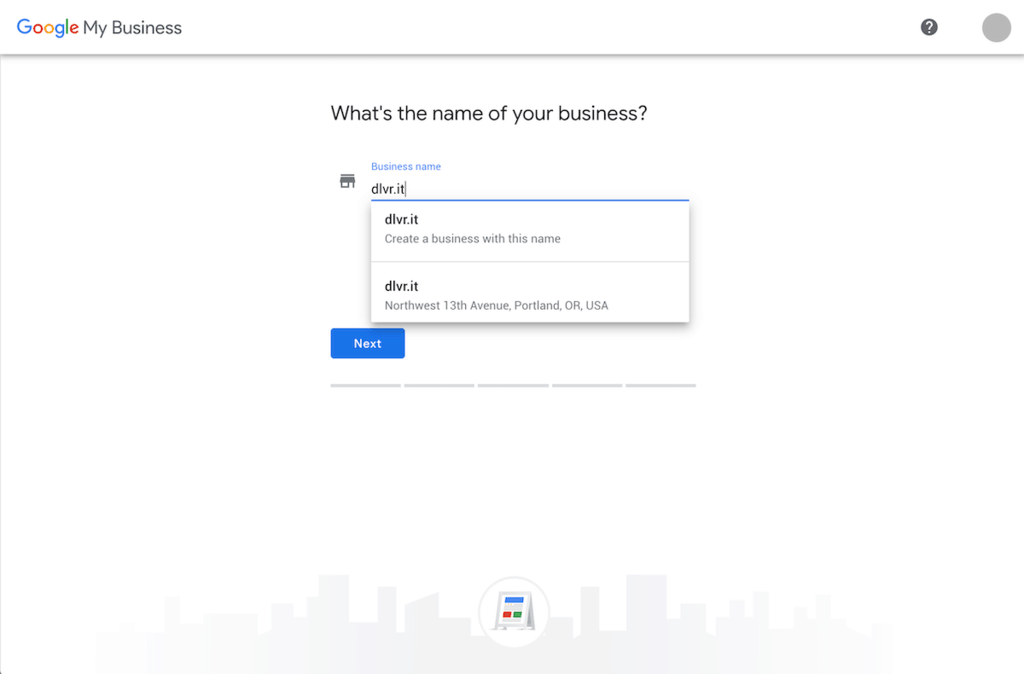 If you do not see your business listed, that means Google does not yet have a listing for your business. Instead of claiming your existing business listing, you'll simply follow the steps to create a new business listing.
3. Confirm your business details
You'll be prompted to confirm your business' name, address, phone, and website.
You'll also be prompted to select your Business Category.
If your not exactly sure which category best fits your business, go ahead and pick one that is a good fit. Once you verify your business you can update your Business category and you'll also be able to set more than one category.
4. Start the verification process
Google requires you to verify that you are authorized to manage the business listing.  Once you've completed the verification process, you'll be able to update and manage your business listing.
The most common verification is via old fashioned Postal Mail.  Verification via postal mail is available to all businesses.
Google will send a verification code to your business address via postal mail. It can take 5 or more days for your 5 digit verification code to arrive.
For select business, Google offers faster verification methods, including verification via phone call, email and even instant verification for some Google Search console users.
5. Check your postal mail
You'll receive a Google envelope at business location address. This typically arrives within 5-7 days once you initiate the verification process.
Inside the envelope is your verification code.
Be on the lookout for something that looks like this: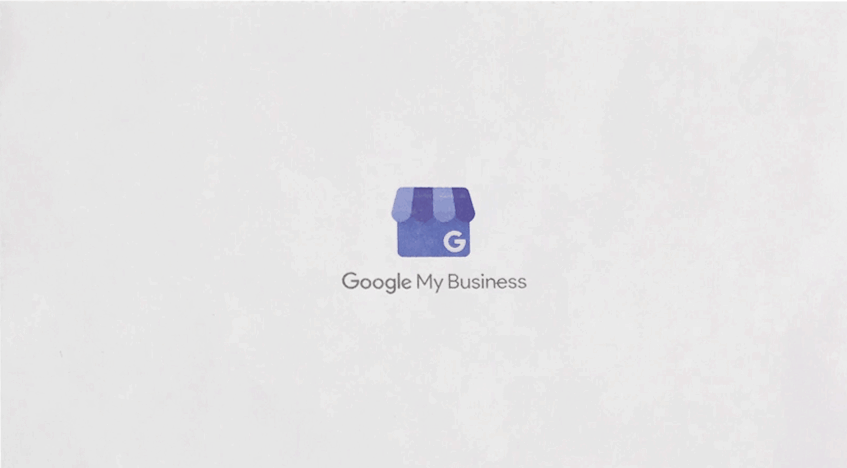 Open it up to find your verification code: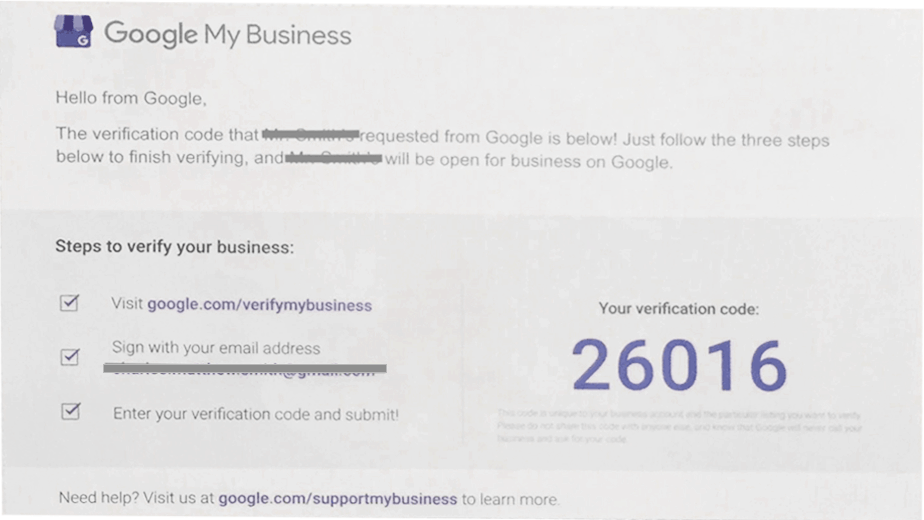 6. Log back into your Google Account to complete the verification
Head over to Google's Business Manager.
Select the 'verify' option for the location you are verifying and enter your code.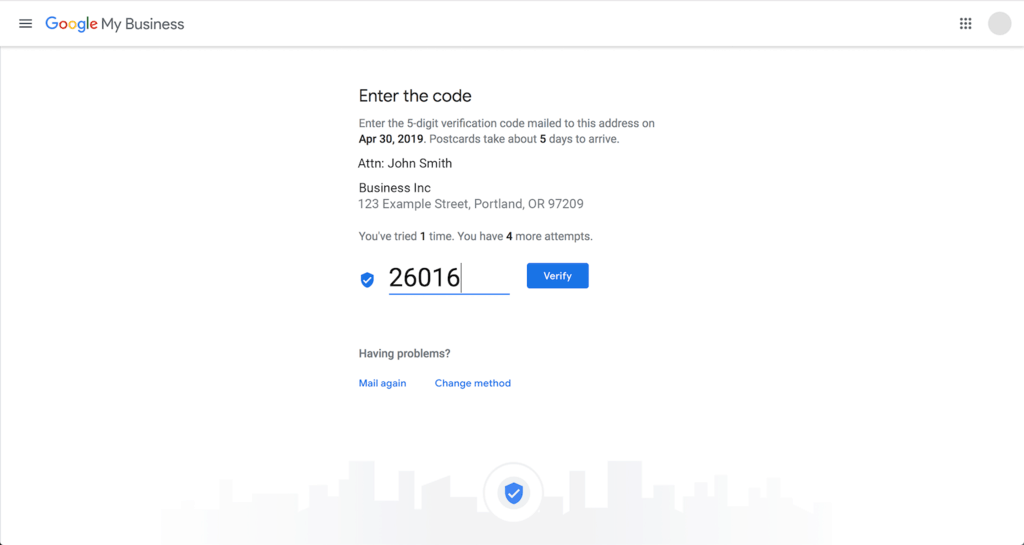 Boom, your business is verified! You can now manage your business listing, add photos, manage reviews and more!
Once you've verified, your listing may enter a pending state. During this pending period, your listing may be reviewed for quality and can take up to 3 days to be published.
Melissa Vinsonhaler
I am a pro at helping people learn tools and strategies to better their experiences in the world. I spend my free time as a wife and student of life.