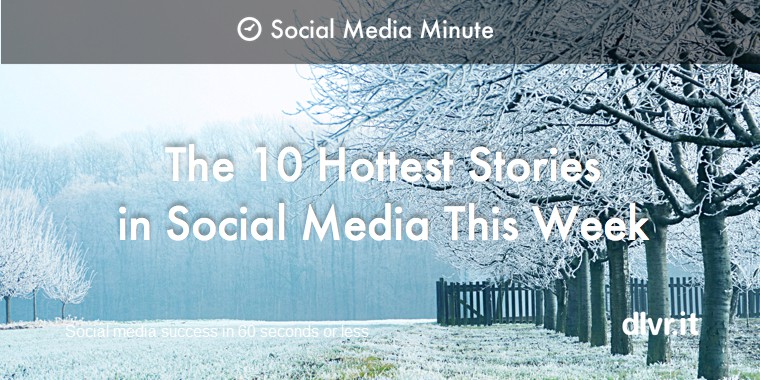 5 Articles and One Thought-Provoking Tweet You May Have Missed in Social Media [Week of February 7, 2016]
Don't have time to keep up with the pace of social media? Looking for the "Best of the best"? No worries. We've got you covered. Our weekly roundup is here to help you stay on top of all the latest in social media and other interesting facts, trends, tips and tweets.
This week featuring:
Work, Sleep, Family, Fitness, or Friends: Pick 3
Social Media Growth Hacks:

How to WIN on Facebook
Why Small Businesses are Getting LinkedIn WRONG
Productivity Tips:

How to Improve Your Job Performance in Two Seconds (yes, your Mother was right!)
Facebook Turns 12 — Trillions Squandered in LOST productivity
Bonus Fun Fact (includes a video): Taking Naps at Work Will Make You More Productive
Top Tweet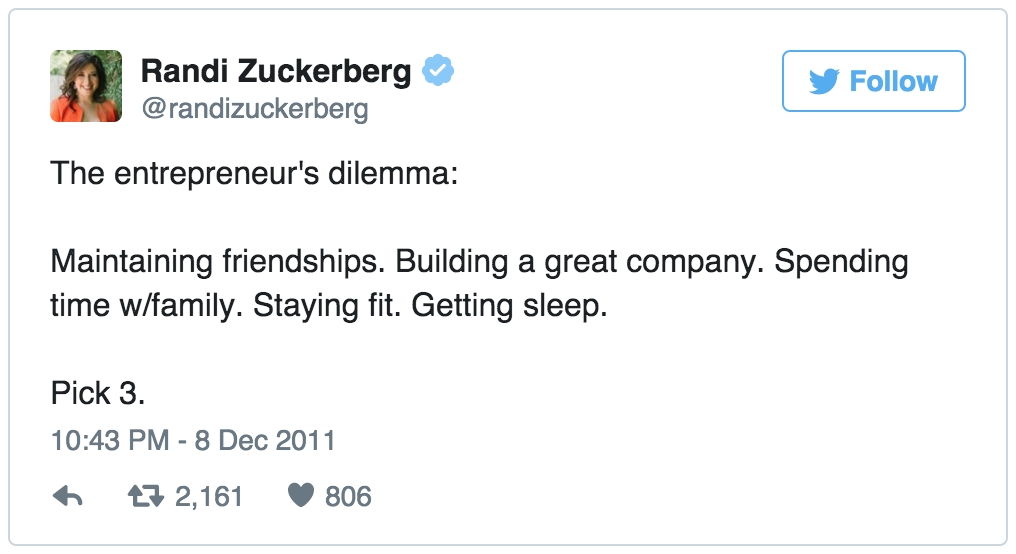 Social Media Growth Hacks
If you want to know what works when it comes to marketing, you need to study the competition…The BuzzSumo team decided to compile as much data as possible on marketing on Facebook, and then complete an in-depth analysis.
Here's a peek at one of the eight lessons learned on how to win on Facebook:
1. The best time to post isn't when you think it is
Intuitively, it makes sense to post when the most users are online, which is during the day. That way, a greater percentage of your followers could potentially be exposed to your posts.

But the BuzzSumo analysis actually found the complete opposite.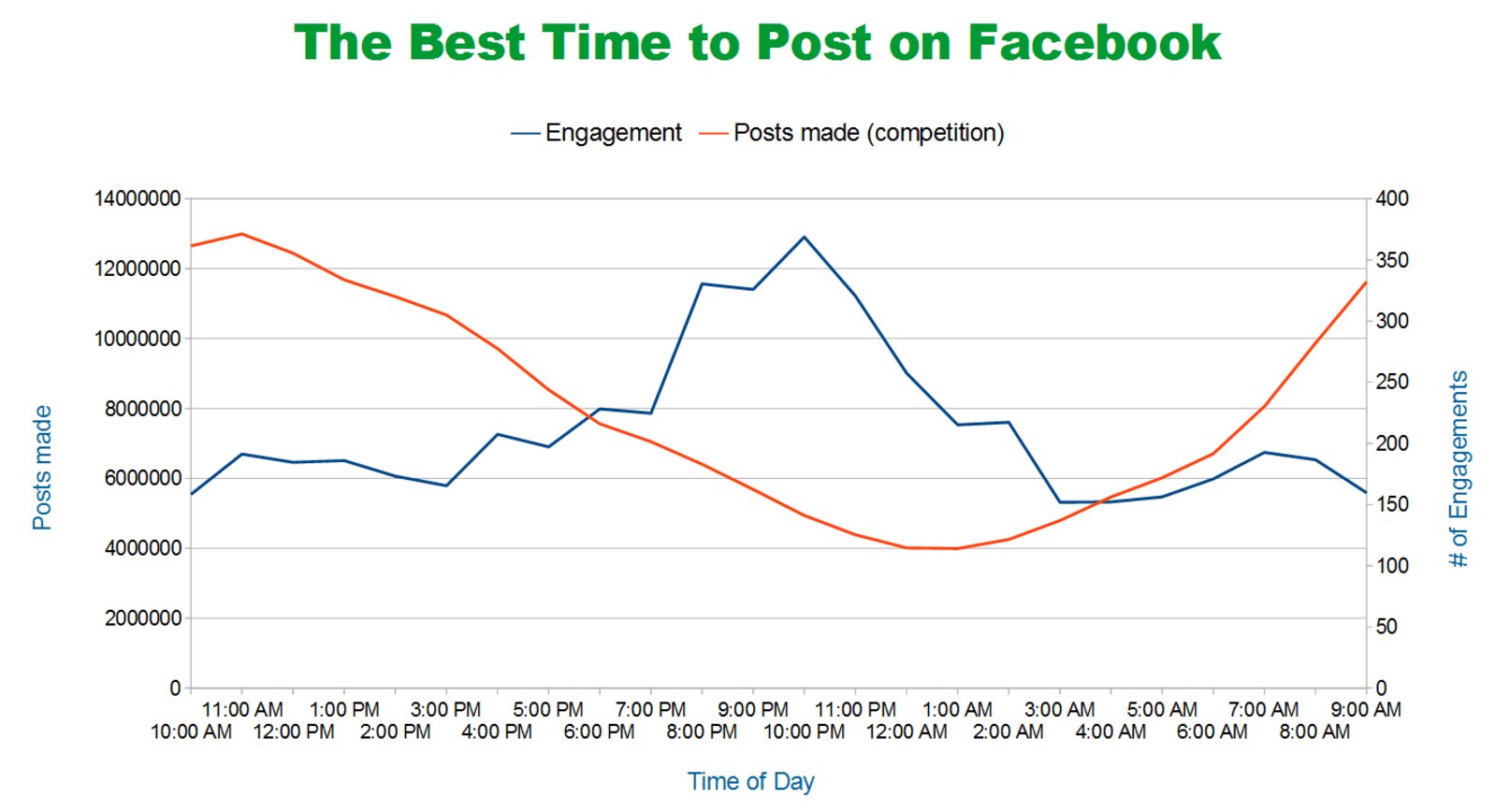 The pattern is remarkably clear.
Posts get the most engagement when the total amount of posts is at its lowest.
The social network can be a great place to promote a startup. Here's how to do it right.
Here's a glimpse of the eight tips on how small businesses can use LinkedIn:
Tip #1 – Don't use it for marketing
Tip #2 – Tap your network for trips
Tip #3 – Don't help competitors
Tip #4 – Keep critical activity private
Tip #5 – Don't focus on lead generation
Tip #6 – Sell the business, not yourself
Tip #7 – Get focused when hiring
Tip #8 – Ask for help
Productivity Tips
Your parents were right. Stop slouching to work smarter.
Posture matters more than you may think. In fact, there's evidence that whether you sit up straight or slouch affects the quality of your work.
Another good read: 7 Awesome Standing Desks that Will Change Your Life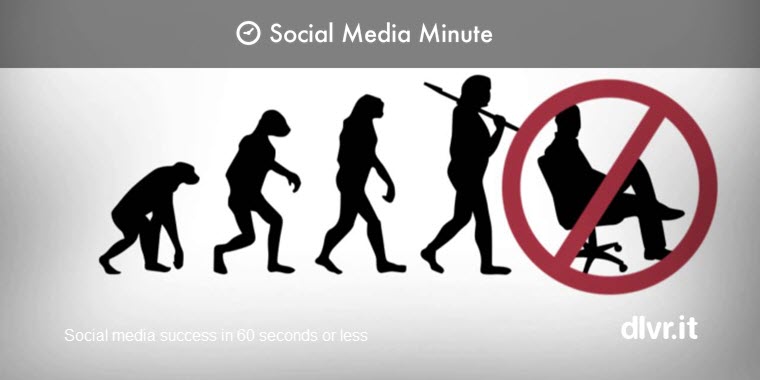 Twelve years ago Thursday, Mark Zuckerberg founded Facebook with a simple dream: to have everyone spending as much time as possible clicking around on his website. Today, the social network site's users are closing in on $3.5 trillion in squandered productivity.
→So what's the best gift you can get Zuckerberg on his company's birthday? Just open up your browser or phone to Facebook, and don't forget to give him your 20 minutes.
Bonus Fun Fact
Turns out you shouldn't work all that long and that you should take naps during the day. Seriously! It's science! Watch the New York Magazine video below to hear more about the data that proves napping may be key to your productivity.
Another good read: 5 Perks of Sleeping on the Job and How it Might Just Save Businesses Billions a Year
___
Have any social media trends, tips or tricks to share?
Read any interesting social media facts recently?
Run across any thought-provoking questions?
We'd love to hear from you!
Please share!
Debra Garber
VP of Finance & Operations, Chief Content Contributor, and backyard chicken farmer. I happily share my experiences traversing the wilds of social media. Will trade social media tips for fresh organic eggs. Motto: "Live the life you love, love the life you live."