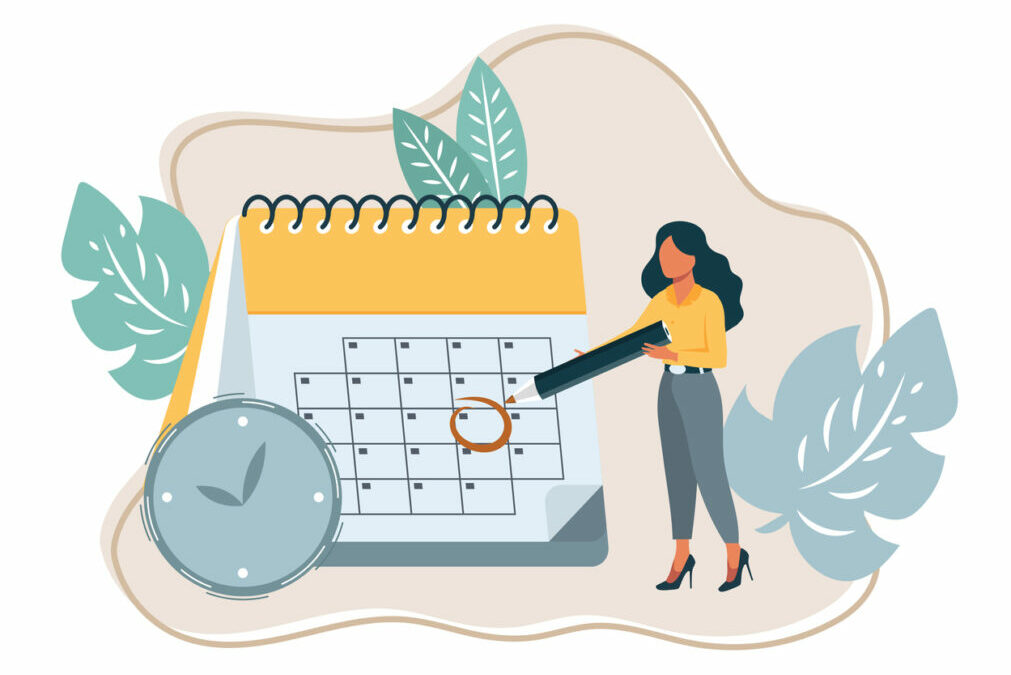 Social Media Marketing Planning
What is Social Media Marketing Planning?
Social media marketing planning is the practice of palling to leverage web 2.0 technologies, including social networking sites like Facebook and YouTube, blogs, wikis, forums, podcasts, RSS feeds, social bookmarking sites, video sharing sites, and others, to connect with customers, build a customer base, build relationships, learn about consumers, and acquire new social media followers, partners, and sales leads. This process includes activities such as posting information about a product or service, creating a blog or wiki that provides free helpful information, disseminating news articles, promoting special events, offering contests and giveaways, recommending products or services, producing and distributing videos, doing market research, analyzing data, and measuring and optimizing results.
B2C Businesses Need Social Media Activities
The primary objective of social media marketing is to promote brands, products, and services. Many businesses rely solely on "word of mouth" referrals within their social networks to generate buzz, word of mouth recommendations, customer loyalty, brand awareness, credibility, and trust among peers. These benefits may occur because people feel a connection to other individuals and companies they interact with regularly, known as social cohesion.
Online reviews, customer testimonials, and ratings can increase conversion rates (and customer service) substantially, leading to more purchases. Finally, social platforms provide insight into what types of language and images resonate most strongly with consumers. Using this data allows marketers to refine their campaigns and improve performance.
In addition to helping you understand how to use social media marketing to grow your business, we've also included some great resources that will help you become a better marketer overall. From writing tips to insights on success metrics, we hope this guide helps you climb out of the trenches and onto the ladder of success. So go ahead, #GetSocial and let us know what you think!
Why Does My Business Need a Social Media Marketing Strategy?
Social media marketing is the process of leveraging social media channels like Facebook, Twitter, LinkedIn, YouTube, Instagram, etc., to promote products and services. This type of marketing is often used as part of broader digital marketing strategies. The top companies don't have an effective social media plan by accident – they plan their social presence and implement different content types with their social media team, and it's a defining aspect of their business goals.
Social sites are great tools for promoting your brand, most marketers use social media posts to attract the attention of their brands and product lines.

Steps For An Effective Social Media Marketing Plan
Social media marketing isn't just about posting pictures of your pet and hoping people like him/her. You need to have a well-thought-out plan and posting schedule to help your brand grow. Here are seven steps to take before starting your social media campaign.
Know Your Target Audience
Before you start building your social media presence, it helps to figure out exactly whom you're trying to target. Are you looking to attract customers? Or maybe you'd rather connect with influencers in your industry. Once you've identified your audience, you'll be able to craft a social media strategy that works best for reaching your potential customers.
Determine How Much Time And Money You Have Available
This step might seem obvious, but there are many small businesses that don't realize how much time they actually have to invest into their social media campaigns. Look into free tools such as Hootsuite or Buffer. These platforms allow you to schedule posts ahead of time, track performance and even generate leads.
Create A Social Media Content Calendar
Once you have a firm grasp on your goals and resources, it's time to develop a social strategy content calendar and plan your content in advance. This tool allows you to map out your entire social media campaign. From scheduling posts to monitoring analytics, everything is laid out in one place. This way, you can make sure you never miss a beat.
Document Who Your Ideal Customer Is
A buyer persona helps you define your ideal customer. You do this by identifying their needs, wants, pain points, frustrations, motivations, and behaviors. Once you know who your ideal customer is, it's important to document how they behave online. What type of devices do they use? How much time do they spend on social media? Are they looking for specific information about your product or service?
Buyer Persona Examples:
• An 18-year-old male college student who spends most of his free time playing video games and watching YouTube videos. He uses his phone to browse Facebook stories, Twitter, and Instagram stories while he plays games.
• A 40-something female entrepreneur who runs her own small fashion business. She spends most of her day working remotely and prefers to shop on Amazon.
• A 50-something male CEO who works long hours and doesn't want to waste time shopping around online. He spends most of his time reading articles on LinkedIn and searching for deals on Groupon.
Can Audience Personas Help Find my Ideal Customer?
Audience personas are fictional representations of your customers based on real data about their demographics, behaviors, interests, and attitudes. They help you identify what people want and how best to reach them. You can use audience personas to figure out which products, promotions, or offers resonate well with your target market.
Audience personas aren't just for big brands; small businesses can benefit too. For example, a local restaurant might create a persona for each of its three main types of customers: millennials, families, and seniors. Then it could tailor marketing messages to appeal to each group.
You can create audience personas using tools like SurveyMonkey Audiences and Facebook Insights. But there are plenty of free options too.
Create A Social Media Mission Statement
Your mission statement needs to reflect what makes your organization unique. You don't want to copy someone else's mission statement, because it won't resonate with your audience. Instead, make yours something that reflects your brand identity. Ask yourself questions like "Who are we?" and "What do we stand for?" Once you've answered those questions, write down everything you come up with. Then, take out any words or phrases that aren't relevant to your brand. Next, start writing down ideas for how you'll use social media to communicate your mission. For example, you could say things like "We're here to help people find food industry jobs." Or, "Our goal is to provide B2B information to business owners."
Next, ask yourself some questions about your ideal customer. Who are they? What do they care about? Why does your product/service matter to them? Write down every idea that pops into your head.
Now, you're ready to begin creating posts that align with your mission statement. Remember, you're trying to connect with your ideal customer. So, make sure your posts are written in such a way that they appeal to them. If you're selling shoes, don't talk about politics. If you sell cars, don't talk about sports. Think about what type of person you want to attract to your brand. And remember to keep your tone conversational. People love reading social posts that sound casual, even though they're actually professional.
Create and Curate Engaging Content
Your customers are looking for something different. They're tired of being sold to. Instead, they want to engage with you. Do you know what else they want? To see how much fun it is to work with you. So make sure your social content is engaging, and you will want to interact with them. User-generated content can be a powerful marketing tool.
Social Media Goals
A good social media marketing plan includes goals and KPIs.
What do you want to accomplish? How much traffic do you want to generate? Which leads are you looking to drive sales?
You'll need to measure each objective against how many followers you already have. If you don't have enough followers, you won't be able to reach your goals.
Once you've set up your goals, you'll need to determine which metrics matter most to those goals. For example, if you want to increase your follower count, you might choose to focus on likes, comments, shares, retweets, etc.
If you're trying to grow your following organically, you'll want to pay close attention to the kinds of posts that get the most engagement. Some types of content work better than others depending on the network.
For example, photos tend to perform well on Facebook, while videos perform best on Instagram.
Setting S.M.A.R.T. Goals for Your Social Media Marketing Efforts
Setting SMART goals is one of the most important things you can do to improve your social media marketing strategy. But it's easy to set goals that are too general, like "increase sales." What are SMART goals?
Specific
Measurable
Attainable
Relevant
Time-bound
Specific – What exactly does the goal mean? For example, if you want to increase customer satisfaction, you might say something like, "Increase customer satisfaction by 10% within three months." This goal is very broad; it doesn't tell anyone anything about what you plan to do. Instead, try saying something like, "Improve my conversion rates by 20% within three months." Or, "Reduce my bounce rate by 25% within three months." These examples show that you're focusing on the actual behavior you want to change.
Measurable – How will you know if you meet the goal? For example, if your goal is to reduce your bounce rate by 25%, you could track the number of people who come to meaningful metrics pages (like this one) or the number of people who leave after viewing just one page.
Attainable – Can you realistically achieve the goal? For example: "I want to increase my conversions by 20%."
Relevant – Does the goal fit with your business objectives? For example, if the goal is to increase your conversions, then you should also consider whether your current website design is helping or hurting your ability to drive traffic.
Time-Bound – When will you complete the goal? For example "Within 3 months, I want to decrease my bounce rate by 25%."
Social Media Metrics – Measure Your Results
Now that you've got your goals figured out, it's time to start measuring your results.
Measurement is a critical part of any successful social media marketing campaign. You need to make sure that you're tracking everything correctly so that you can see where you stand at all times.
Measurement is especially important when you first launch a new campaign because it gives you an idea of whether or not your efforts are paying off. It helps you decide if you should continue investing in your current social media marketing strategy.
Social media platforms are designed to help you connect with people online. But it doesn't always translate into real-world success. To make sure you're getting the most out of your efforts, start by thinking about what you want to accomplish. Then, track vanity metrics like follower count and likes, but also consider tracking other key metrics like engagement rate, click-through, and conversions.
How to Track Your Metrics
The first thing to do is set up your analytics tool. You can use either a third-party provider like Google Analytics or a free option like Statcounter. Both offer similar features, although some providers offer additional functionality. Once you have installed the tool, you must link it to your account. Then, you can start tracking your performance.
Once you have tracked your performance, you can begin analyzing it. Look at the information about your audience and where people come from. What keywords are bringing traffic to your site? Are there certain demographics that are driving traffic? These questions help you determine what type of posts work best for your brand.
Finally, you can optimize your campaigns based on the data you collected. Adjust your strategies accordingly. Make sure you are targeting the correct audiences, and adjust your ads to include relevant keywords.
Google Analytics – This tool lets you see demographic information such as age, gender, location, income level, occupation, hobbies, and more.
LinkedIn Marketing Solutions – This tool helps you analyze LinkedIn profiles and discover key attributes of your audience members' professional networks.
Twitter Analytics – This tool tracks tweets, retweets, mentions, likes, and replies.
Get to Know Your Competition
Social media is a great way to research your competitors. You can use it to find out what they're doing well, what they're struggling with, and how they're reacting to changes in the market. But there are some common mistakes you shouldn't do while researching your competitors. Here's why.
When you look at your competitors' social media accounts, make sure you don't just copy everything they post. If you want to see what works for them, take note of what they post that gets the most likes, shares, comments, etc. Then think about how you can improve upon those ideas.
Don't stalk their followers.
You might think that following your competitors on Twitter or Facebook will help you understand them better. This isn't true. Followers aren't necessarily loyal to companies; they follow people because they like what those people say. So if you follow someone, chances are they'll notice that you've been following them. And they'll probably unfollow you.
Don't spam their mentions.
If you want to reach your competitors, try contacting them directly via email or DM. Don't go around mentioning them on every single one of your posts. They already know you exist.
FAQ: Steps For Creating a Social Media Content Strategy
You've heard us talk about creating great content. Now let's take a look at curating it.
Content marketing experts agree that there are five steps to creating compelling content.
Understand your audience. Who are you writing for? What do they care about? How does your organization fit into their lives?
Define your purpose. Why do you exist? What problem do you solve? Why should people trust you?
Decide what information you'll provide. Will it help them understand your products and services? Or will it give them insight into your industry?
Write like no one else. Find ways to add your own personality to your content. Use humor, examples, and analogies. And don't worry too much about grammar and spelling.
Invest In a Social Media Management Tool – Help Scheduling Content
Social media management tools are essential for managing multiple profiles across different platforms. They help you keep track of what you post, where it goes, and how many people see it. This way you don't miss out on anything important. You can also use them to schedule future posts, giving you a better idea of what to say next.
The best social media management tools offer scheduling features, allowing you to plan your posts well in advance. These tools also let you monitor your performance over time and compare your activity to others.
A good social media management tool gives you a complete view of everything happening on your account. You'll know what's working and what isn't, and you can make changes accordingly.
Conclusion: Social Media Marketing Planning
Social media marketing is a constantly evolving process, and it's important to keep up with what works and what doesn't. In addition, you want to make sure that you are always looking at the data before making changes. If you don't track, analyze, and optimize, you won't know whether your efforts are working or not. This step helps you understand how well your social media management tools are performing.
Social media is everywhere. If you're looking to build up a following online, it's important to know what works best for social campaigns.
The first step in creating a successful social media campaign is to define exactly who you want to target. What are they interested in? Who do you want to reach out to?
Once you've defined your audience, it's time to research your market. You'll want to find out everything about them – where they live, work, play, shop, etc. This way you can tailor your messages specifically toward them when planning content.
Identify Your Social Media Marketing Goals
Now that you know your audience, you'll need to figure out what you hope to achieve from your social media efforts. Do you want to generate leads? Increase brand awareness? Gain exposure? Be clear about why you're doing this so you can measure your success accordingly.
Track, Analyze, and Optimize Campaign Performance
After each previous step has been completed, you should evaluate its effectiveness. Let the data guide you. If it tells you Facebook or Twitter is the best way to reach your target audience, then consider using both channels.
Reach is the total count of unique people who saw your post on your social channels. It includes likes, comments, shares, etc. How much of your feed actually gets into people's newsfeeds?
Clicks. This is the total amount of times people clicked on your content or account (including likes, shares, comments, etc.). Understanding which campaigns drive interest and encourage purchases is important for understanding what works best. All of these elements will make you a great social media marketer!
Debra Garber
VP of Finance & Operations, Chief Content Contributor, and backyard chicken farmer. I happily share my experiences traversing the wilds of social media. Will trade social media tips for fresh organic eggs. Motto: "Live the life you love, love the life you live."