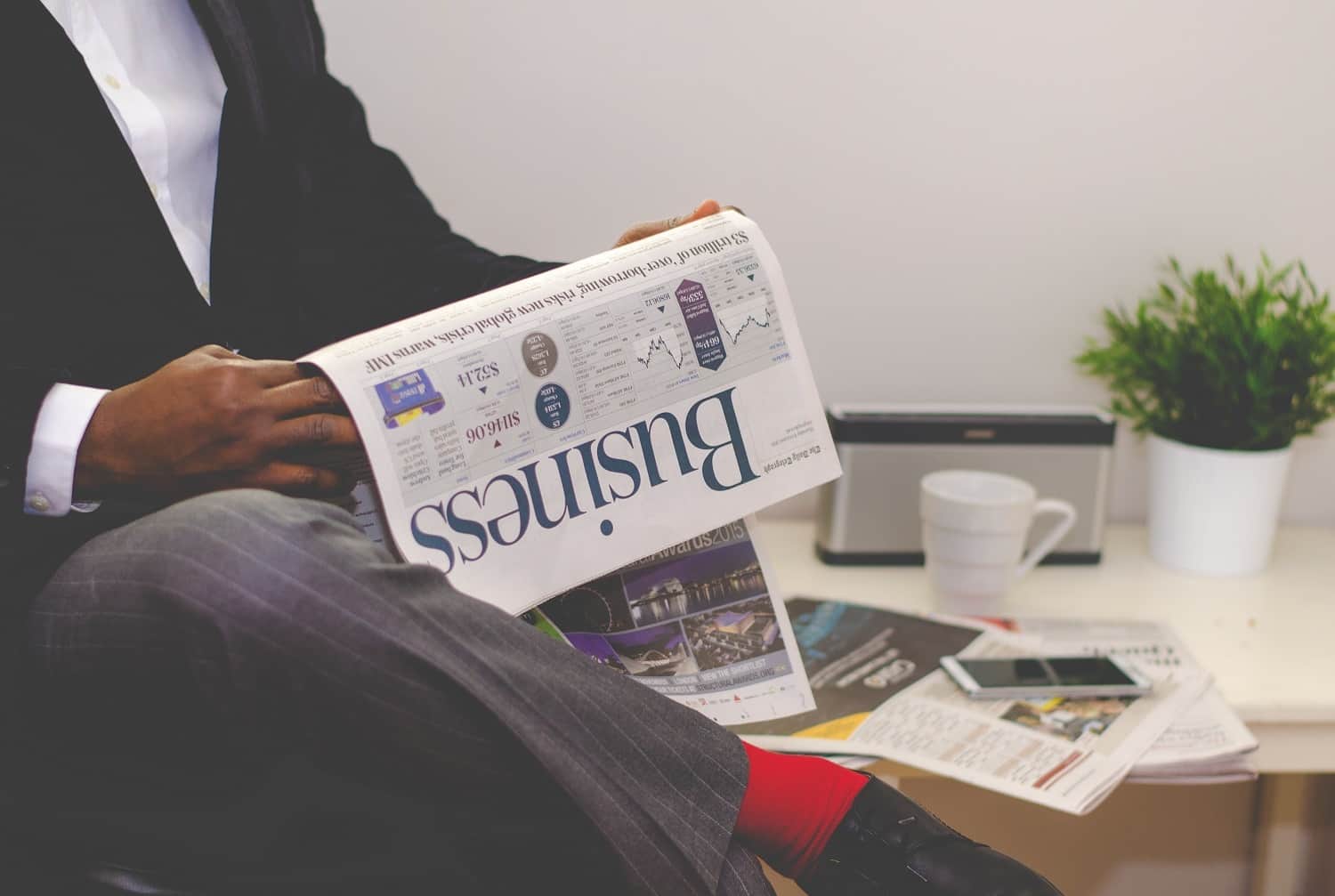 Is CoSchedule's Headline Analyzer the Best Tool for the Job?
Headlines are obviously the first thing that anyone sees when they're looking at your post. The headline is the first thing that anyone will see of your article. Google, Facebook, Twitter, all receive the same headline. This means your headline must catch the attention of your reader. These headlines require careful analysis to grab your reader's attention and maintain it through the entire article. We tested the most popular headline analyzer tools like CoSchedule Headline Analyzer, Sharethrough Headline Analyzer, and Advanced Marketing Institute's Free Headline Analyzer. We also checked out a free title generator and have some thoughts on whether or not to use these tools. And, make sure to read our post on writing a great headline in just minutes including a bonus infographic on what makes a GOOD headline from QuickSprout.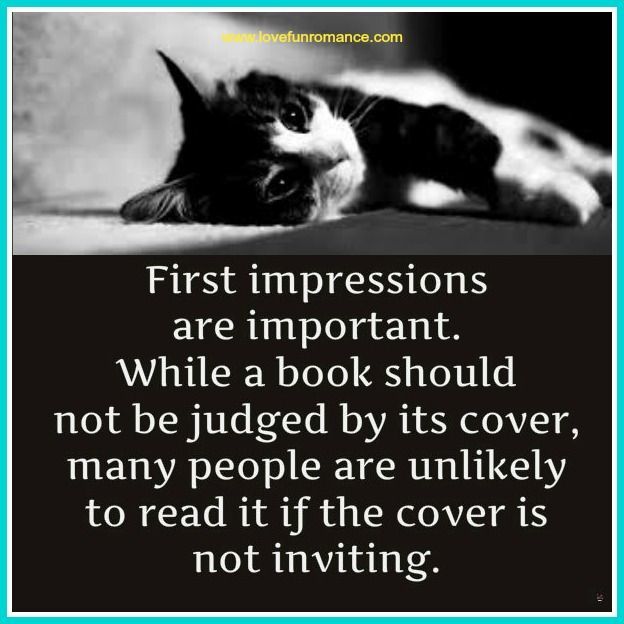 Why do headlines matter?
Headlines are your first impression upon your readers. Think about what you are likely to click or not to click. If you wouldn't click it, your readers would probably skip it too. Having an eye-catching headline is what draws in readers so that you will see your SEO rankings jump. Maria Konnikova of the New Yorker published an article indicating why headlines matter. She says that not only does a headline draw in a click, but it also provides the reader with a frame of reference for the content that they'll be reading.
1 – CoSchedule Headline Analyzer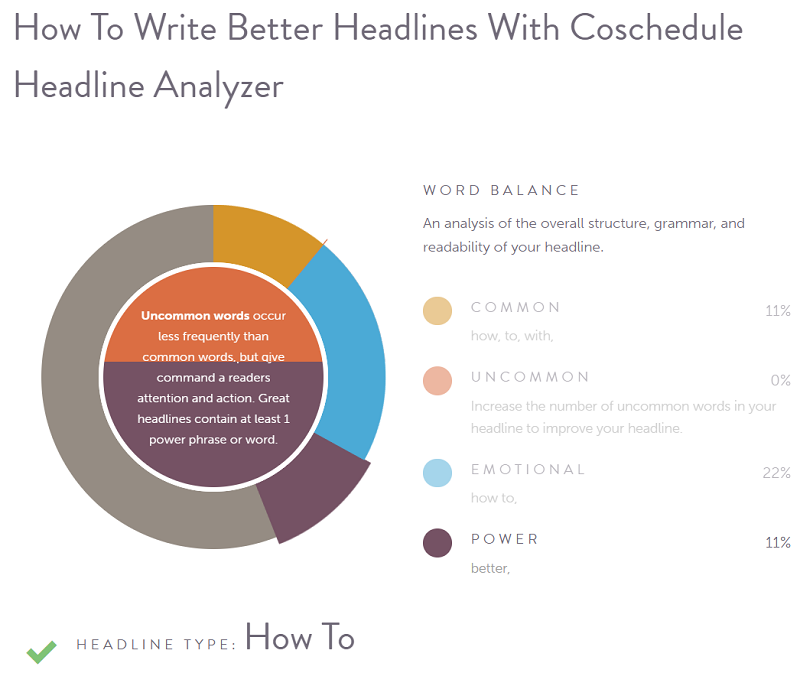 The positive side of CoSchedule Headline Analyzer
On the positive side, CoSchedule's tool is geared toward those that are frequently sharing original content on social media. Because CoSchedule has a lot of experience in the social media world, they have utilized their experience to create this tool and help you determine which headlines will work best with your content. Rather than looking for headlines that will work in native advertising, they will help you find an appropriate headline that will work with any source. CoSchedule also provides a history of how your headline has changed while you've been altering your headline. This is nice because some changes may not improve your score, but lower it. Since this is the case, CoSchedule has provided this history along with the dozens of the historical headlines.
The potentially confusing
CoSchedule has also implemented their own headline analyzer. CoSchedule's headline analyzer works through a number of factors and utilizes a different type of algorithm than Sharethrough's algorithm. CoSchedule, like Sharethrough, provides tips and tricks to improve your headlines. However, CoSchedule's tool provides a little bit more vague guidance. Their headline analyzer starts with a rating of your current headline. It breaks down your headline by percentage of types of words. Rather than providing tips at the top of the page, you must scroll down to view more information.
CoSchedule does provide information about particular types of headlines and words that will improve your headlines. dlvr.it also has published a fantastic list of 1000 powerful words to help you post better headlines. They link to an article that will give you quite a few suggestions for new words to improve your headline.
Depending on what type of headline you determine to be appropriate, you may need to:
Include more emotional words
Include a headline type like 'How To'
Some of the suggestions that CoSchedule's tool provides are ambiguous as to how they are supposed to be implemented. For less ambiguity regarding how to create a better headline, we have created an article for you about how to phrase a more powerful headline.
2 – Sharethrough Headline Analyzer
Sharethrough is one of the best free headline analyzer tools that I have had the pleasure of working with. While some of their suggestions may not bear out for many businesses, they do create very valid suggestions for most headlines, assisting you in writing headlines that not only catch the eye but also have science backing them. Sharethrough employs algorithms that it creates based on research conducted within their own systems and also with neuroscientific backgrounds. We do have to consider Sharethrough's experience when reviewing its headline analyzer tool, however.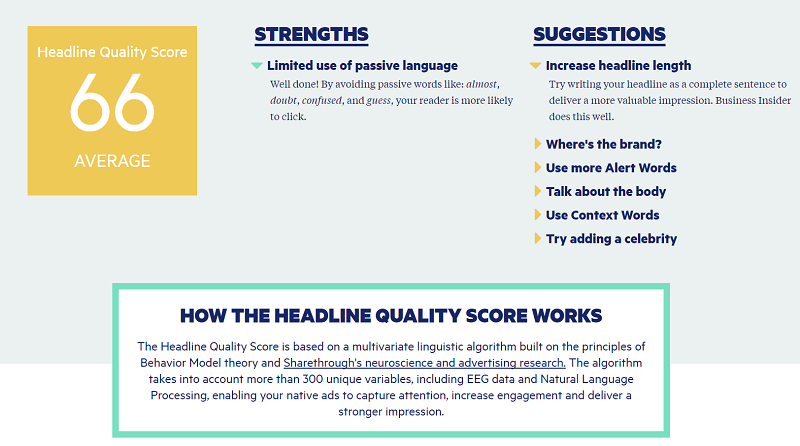 Sharethrough is a software platform that assists in native advertising. Native advertising is a type of advertising that fits within whatever platform to which you are advertising. For example, if you are advertising on Facebook, it will recommend full articles for advertising, rather than ads that might be more brief or visual. Their tool provides a headline analyzer tool with these options in mind. This tool crafts headlines using the best combination of what they determined as the most powerful words to appeal to the human mind.
Sharethrough makes its headline creation process quick and easy by providing a rating for your headline. Once they have provided a headline, they offer suggestions in expandable menus to the right of the rating so that you can tweak your headline as necessary. The expandable menus offer cool tips about what would make your headline stronger. These tips are quick and easy to follow and will show immediate results when analyzing your improved headline.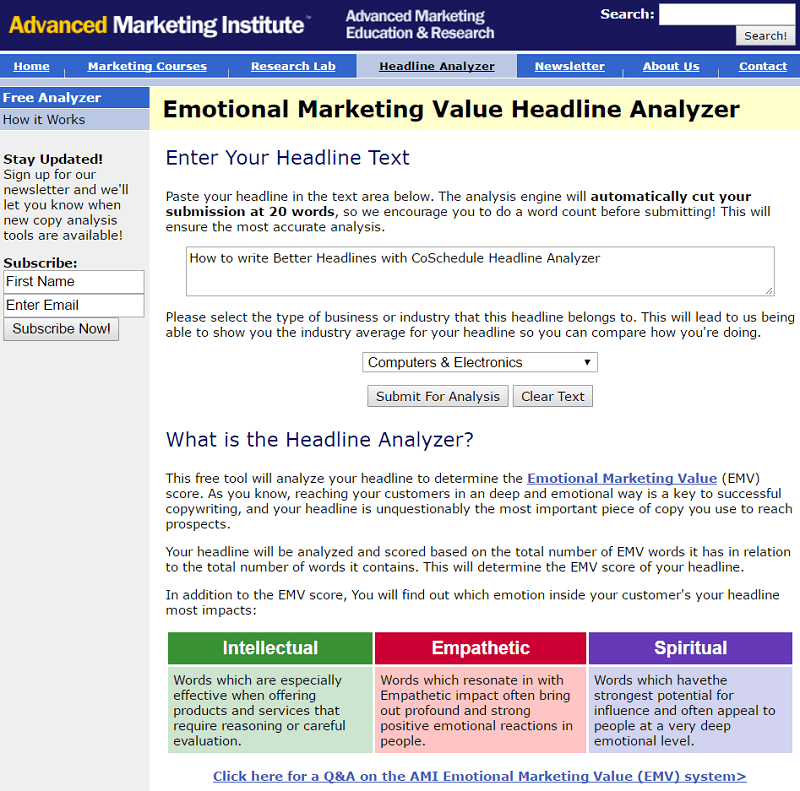 Unlike the CoSchedule Headline Analyzer tool, Advanced Marketing Institute's analyzer does not provide much in the way of information to improve your headline. When I analyzed my headline, it simply tells me that my headline contained 11.11% Emotional Marketing Value words. It recommends between 30-40% EMV words. Rather than tell me how to do this, it indicates that my current words pertain to spiritual value. When I read more about what this means, this states that my headline would appeal to the clergy. Unfortunately, it does not give me many tricks or tips to make my headline more effective. This tool seems to be the barest of the tools that I have encountered. It refrains from providing more tools to make a better headline, even avoiding the specifics of what makes a great headline.
Should I use a title generator?
Utilizing the CoSchedule Headline Analyzer along with the common title generators provides some insight as to what a title generator actually does. Free title generators use an algorithm that will use your topic and generate a title that it would believe to be popular. For example, I entered my keyword "CoSchedule Headline Analyzer" into the seopressor.com Free Title Generator, and the below screenshot is what I received back.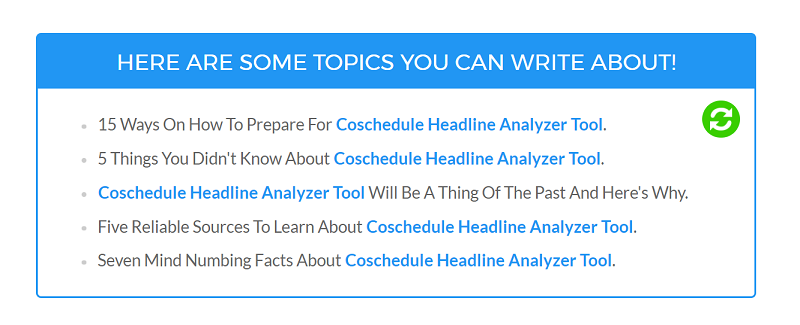 The keywords from seopressor.com were the best of any free title generator that I tested (that is not saying much). These free title generators do not seem to have any technique for piecing together headlines, but rather have a template into which a keyword is simply stuffed. Utilizing one of these title generators is clearly absent of specific information related to your topic. You know better than anyone what you would like to write. This particular title generator can be useful for brainstorming reasons, but that is about it. If you already have a topic and copy written for a topic, you are better off using a tool like the CoSchedule headline analyzer to refine your headline.
Why should I even use a headline analyzer?
These types of tools can help you improve your traffic dramatically. The idea with headline analyzers is to improve your search engine optimization scores for your content. This helps you to market your product or service far more effectively.
Free headline analyzer tools provide a useful analysis of your current title and will tell you how to make it better.
On the other hand:
Free title generators will provide you with brainstorming ideas for articles, but will not provide you with any further information as to how to make this title appealing, or how to center your content around the suggested title.
It is important to note that using a free title generator is more likely to provide you with useless information, as it has no system to assign titles. Personally, I would use the free headline analyzer over the free title generator any day of the week.
Melissa Vinsonhaler
I am a pro at helping people learn tools and strategies to better their experiences in the world. I spend my free time as a wife and student of life.