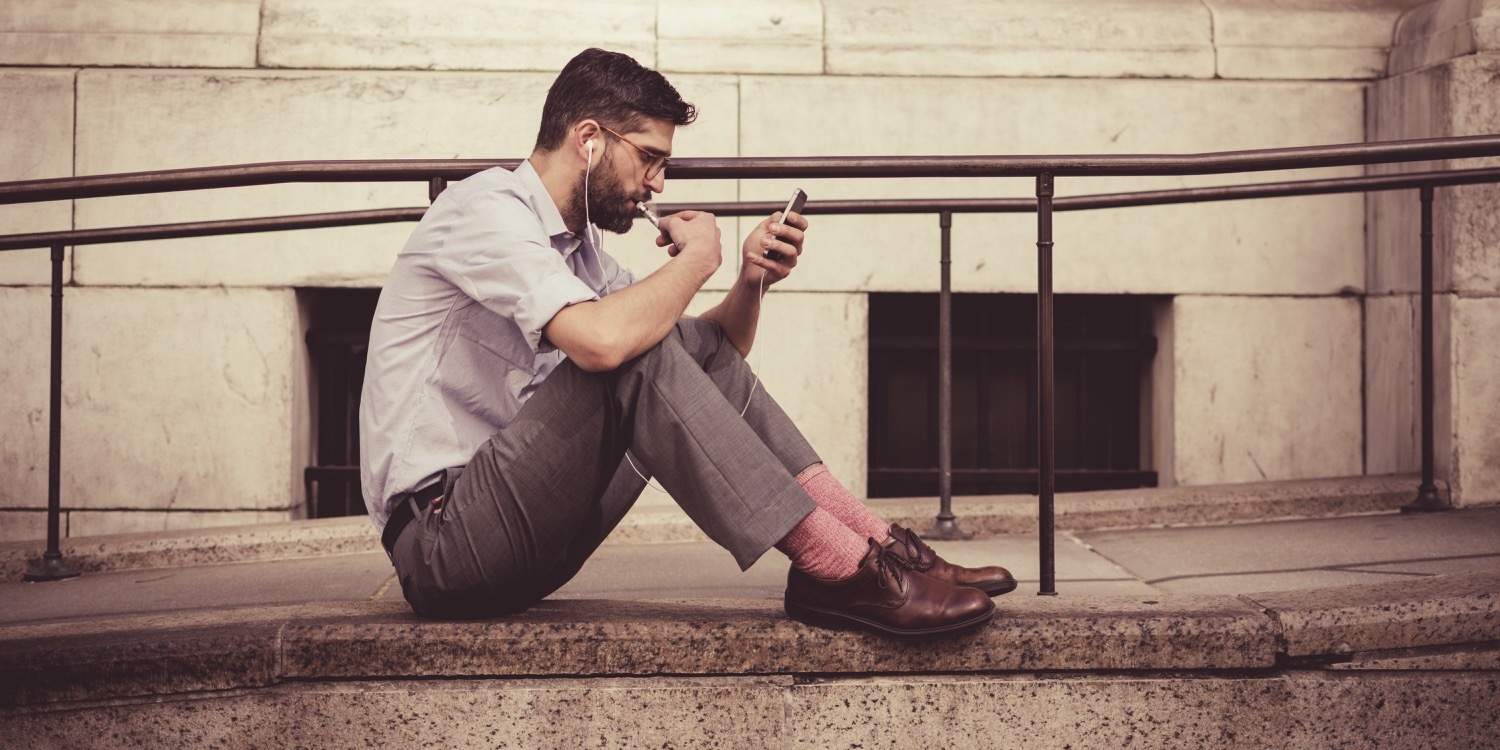 Facebook Messenger and the Rise of the Bot – Should You Care?
Email forever changed the way my generation communicates. The next significant shift in communication was social networking. As a new generation of users are storming the web, a new form of communication follows. An increasing number of young adults are migrating from highly public social media networks like Facebook to private micro-networks like Facebook Messenger, Slack, WeChat, and Telegram for their to day-to-day communication.
Messaging apps are a clear indication of the rapid emergence of different kinds of communication tools serving the next generation of online users. For us small business owners, they add to an already complex and varied landscape of marketing options. You might have just mastered SEO or optimized the best time to post on social media and now comes along this new 'thing' to figure out – sooner rather than later.
Facebook Messenger and the Rise of the Chatbot – Should You Care?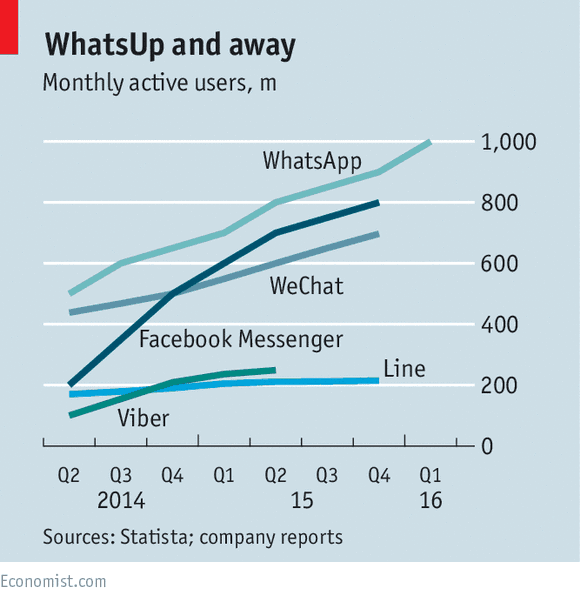 Inquiring minds want to know:
Is Facebook Messenger just a blip?
What about WhatsApp – is it a passing fancy?
And, then there is Slack. Is this just the latest marketing fad?
Self-destructing messages that made Snapchat big news are starting to become mainstream. Its user base has reportedly hit 100 million people.
Consider the numbers:
If those numbers didn't convince you that messaging apps are a big deal, the following chart should.
The combined user base of the top four chat apps is larger than the combined user base of the top four social networks.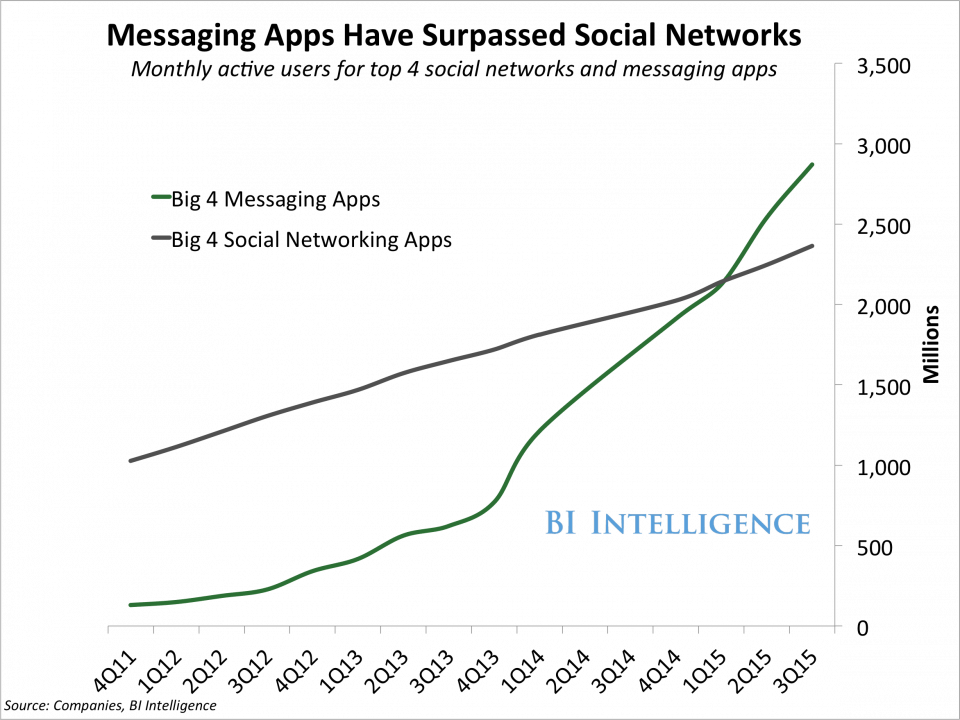 Understanding Facebook Messenger
Facebook claims it has one-sixth of the planet in its user base, therefore, making it the largest single communications network in history.
The company is turning its mobile Messenger service into a platform that can host other apps within it (chatbots), thus making it unnecessary to click away.
To me, this seems very reminiscent to AOL but at a MUCH larger scale.
The Messenger app lets you:
1 – Reach friends wherever they are now
Text your friends for free using your existing data plan

Reach friends on their phones and the web, so they never miss your messages

Know who reads your message, and who hasn't
2 – Easily message friends or start a group conversation
Share photos, videos, stickers and more

Include friends of friends in conversations

View your most important group conversations in one place
3 – Get right to your messages
Access your messages and chats wherever you log into Facebook

Get free push notifications on your phone or tablet, so you see each message as soon as it arrives

Quickly switch between multiple conversations with in-app notifications
Facebook believes Messenger can become a primary channel for businesses to interact with their customers, consequently replacing 1-800 numbers with a mix of artificial intelligence and human intervention. It is encouraging developers to create chatbots on the Messenger platform.
Facebook chat may just be the next frontier in marketing. While I am not suggesting that you rush to the next cool hip thing, what I do encourage you to do is understand the shift that his happening in social media.
If you have not yet tried it yet, you can download Facebook Messenger here for:
Chatbots for Business
You can't talk about messaging and free social apps without talking about chatbots. A chatbot is an example of smart automation. They 'live' inside the messaging apps and automate daily routines (i.e., ordering pizza, finding recipes, delivering news, 3D Printing).
A chatbot is a service, powered by rules that you interact with via a chat interface (Facebook Messenger, WhatsApp, Slack, iPhone (Siri), etc.). They have human characteristics and can have a conversation with a person. They use artificial intelligence to interpret the conversation from a real person.
ChatBots are happening because there is broad consumer fatigue with apps.
Today's consumers are spending over 85 percent of their time on their smartphones using native applications, but the majority of their time – 84 percent – is spent using just five non-native apps they've installed from the App Store. – according to a Techcrunch report.
So, the general idea is not to create more apps but to build on top of the apps people are already using.
Siri, the iPhone assistant, might be the closest example of a chatbot you have used. You ask Siri a question, and it returns an answer. Chatbots on Slack or most messaging apps, work in a similar way.
Chat apps are the new browsers. Chatbots are the new websites.


One important question to ask is, are your customers ready to interact with chatbots?
According to new research, the answer is YES:
89% of customers would prefer to engage with AI-driven virtual assistants to speed up finding information from companies.
In today's wave of self-service companies like Uber and Airbnb, shoppers want self-serve. Chatbots can make it easy for consumers to get answers and information on their own terms, and with tools, they are already using.
If you are considering a chatbot with Facebook, note they require the bot to respond within 24 hours of receiving users' inquiries. They'll also allow you to send promotional messages to push sales and the like—a reversal from previous rules.
For example:
Let's look at a very simplistic example of how a chatbot could work.
You want to order the latest Stephen Curry basketball shoes at Zappos.
Today: You go to Zappos and scroll through layers of pages to find the shoes you want.
In the Future: You fire up the Zappos chatbot in Facebook Messenger and tell it exactly what you want. The conversation would mirror as if you were ordering the shoes over the phone.
Buying shoes are clearly not the only thing you can do with chatbots. Here are a couple of other examples from Matt Schlicht:
Weather bot. Get the weather whenever you ask.
Grocery bot. Help me pick out and order groceries for the week.
News bot. Ask it to tell you whenever something interesting happens.
Life-advice bot. I'll tell it my problems, and it helps me think of solutions.
Personal finance bot. It helps me manage my money better.
Scheduling bot. Get me a meeting with someone on the Messenger team at Facebook.
A bot that's your friend. In China, there is a bot called Xiaoice (built by Microsoft) that has over 20 million people to talk to.
What else can chatbots do?
Here are a few more examples:
1 – According to 3dprintle co-founder Michael Golubev, his company's chatbot has already generated an increase in orders.
We've seen over one hundred orders already just in that period of time, which is I think like 56 percent more conversion rate than we see from using the website.
2 – According to Wired, chatbots within WeChat enable its 600M monthly users to book taxis, check in for flights, play games, buy cinema tickets, manage banking, reserve doctors' appointments, and even apply for mortgages, without leaving the app.
3 – A CNN chatbot sends news stories that became personalized over time.
4 – The 1-800-FLOWERS chatbot allows you to order flowers without calling the 1-800 number.
5 – Similar to Apple launching app stores, the largest messaging apps are launching their own chatbot stores for consumers to find the chatbots they need.
Both Microsoft and Google are making a substantial bet on chatbots with the development of their own platforms. Slack created an $80 million fund to spur the development of chatbots that run inside the service.
The Challenge with Chatbots
To use a chatbot, you have to opt in. You have to initiate an action.
The biggest challenge messaging apps present are the billions of conversations happening behind closed doors. We are moving from public social networks to private micro-networks.
These conversations used to take place in public on Twitter and Facebook. We could quickly find potential customers through public profiles and understand their needs through the public conversations they had on social networks.
The transition from public to private conversations could be painful for internet marketers. However, private conversations always existed, and small businesses found a way to continue to reach their customers and prospects. The telephone is a great comparison to private instant messaging apps because just like a phone, you can have a conversation with one person or a small group.
Marketers, of course, realized the revenue potential of selling over the phone. The telephone gave birth to a new industry – telemarketing. Where the people are, the money will follow. Facebook is rumored to be adding ads in Messenger.
But what about scale? Is marketing scale dead and giving rise to one-to-one/few communication? How can small businesses keep up?
Another challenge for marketers is they won't have full control over the user experience. The messaging app controls that.
Furthermore, although the intelligence that powers the chatbot has come a long way, trying to be conversational and natural with chatbots are still generally limited in what they understand.
How to get started with Chatbots
It's important to get your chatbot marketing strategy right. You want your chatbot to be useful and solve a problem. It is more important now than ever before, given the limited real-estate in chat apps and consumer's short attention span.
Delivering a high-quality customer experience will require effort. There are plenty of companies who are eager to help put together a compelling chatbot customer experience for you.
BetterBrands: The London-based startup launched a chatbot marketing platform that helps business get their chatbots up and talking. Asaf Amir, the CEO, said a self-service platform will launch soon.
Pypestream: The 50-person firm makes automated messaging services for 3,500 clients ranging from utilities like Washington Gas to publishers like Billboard.
Swyft: To date, Swyft has worked with more than 300 popular global brands such as MillerCoors, Sony, Interscope Records and SEGA to create chatbot strategies. They help plan and execute.
Great services you can use to build your chatbot (from Matt Schlicht):
On Quora, you can find an informative discussion including more links on how to make chatbots.
___
There is no doubt; Facebook Messenger is pushing for a chat app-centric web with chatbot doing the heavy lifting, and it's not going unnoticed. Google, Microsoft, Apple, and Amazon are taking notice. If Facebook is right, they will be on top of the mountain – soon.
What are your thoughts on a messenger centric web and chatbots?
Have you used a chatbot that impressed you?
What has your experience been?