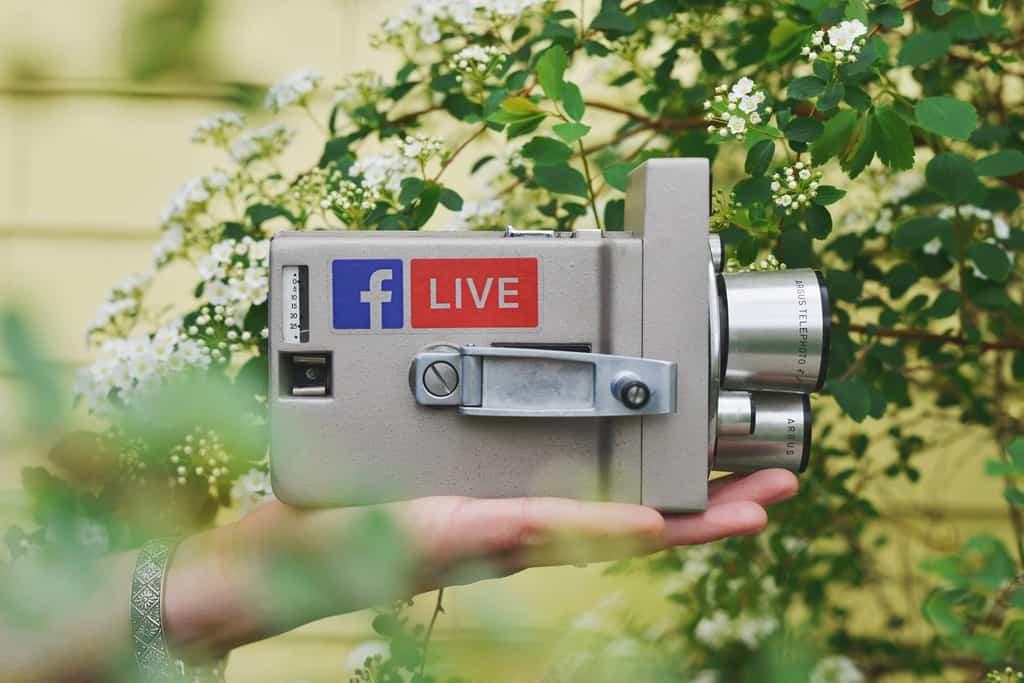 Facebook Support for Beginners
I would be willing to wager that all of us have had to contact Facebook support at one time or another in our lives. You may have been restricted, your post may have been flagged, or you might have accidentally locked yourself out of your account. Whatever the occasion, Facebook has a vast support network that can be difficult to navigate. Fortunately, we have created this handy guide to help you maneuver through this intimidating world.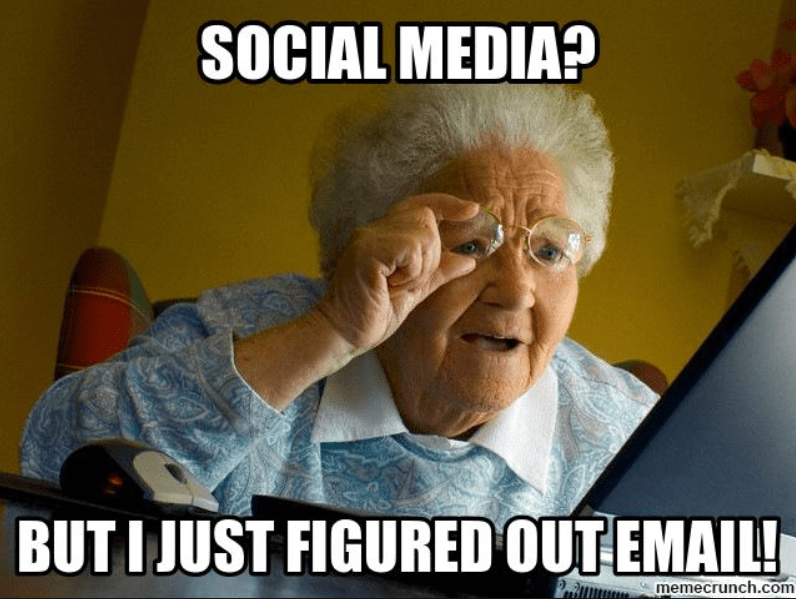 Basic Facebook Support Navigation
There are 6 tabs contained on the homepage of Facebook's support site. They all have subcategories that are very important to understanding how Facebook works with support issues.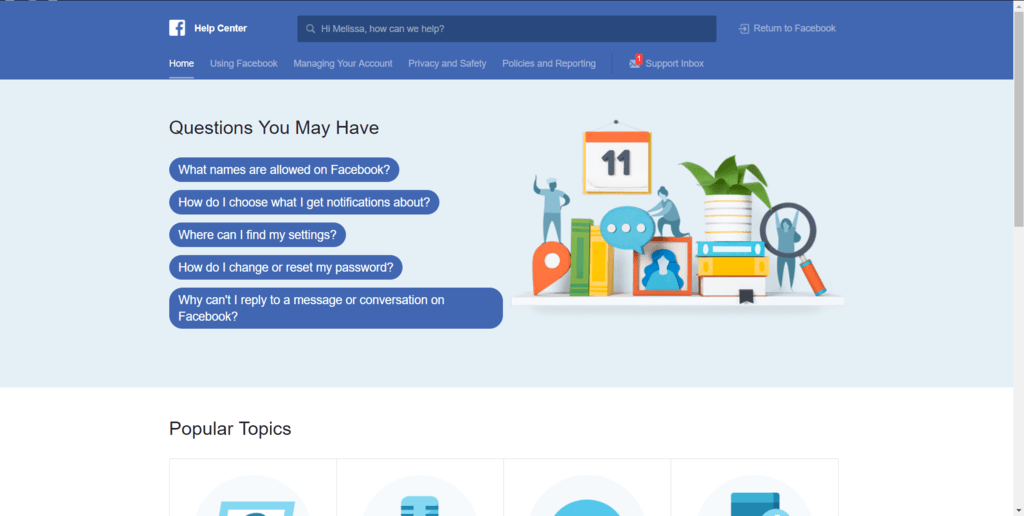 Using Facebook
There are several options listed under this category in Facebook support. They range from Creating an account to Accessibility. There are useful step by step guides as to how to do everything that you can do on Facebook. The first is Creating an Account. This guide walks you through the process of creating an account, but more importantly, discusses the security features on Facebook. The rest of the Creating an Account tab goes over the basics of Facebook, providing information about Friending, Messaging, Photos, and even more. These are the pages that will provide the most important information in operating a Facebook page.
Managing your Account
This section discusses some of the vital information about your Facebook account. This goes over how to change your password, secure your account, and how Facebook manages names and allows availability. You can also find security settings and profile settings guides under this category. It also goes over common questions related to notifications and Ad settings.
Privacy and Safety
This category is fairly self-explanatory. It discusses privacy and safety. There are guides about blocking people, maintaining your safety, and hacked or fake accounts. This is the section that you will visit if you're having any security issues.
Policies and Reporting
This is the section that is normally the most important if you're having issues with Facebook. If you're being labeled a spammer, or if your account gets blocked for some reason, this is the place to go. Facebook provides policies on copyright issues, abuse, and community standards. The most vital section in this menu is regarding reporting abuse.
Support Inbox
Your support inbox is where you will find all personalized communication. If Facebook has removed a post, has received a support ticket, or is otherwise involved in your social media life, this is where you find those communications. This could be related to spam, an account restriction, or a general question you had about a specific matter.
Why does all this matter?
Facebook has so many different issues that can come up. It is so vital to get to know their support site because chances are, there will be something that comes up. I, myself, have had a post removed for spam reasons, when the post was literally only to alert people of a scam going around Facebook. With a platform as large as Facebook's, something is bound to happen. I find that even Facebook makes mistakes, and if they do, it s important to notify them so that they may learn from it.
I understand the support site, but how do we contact them?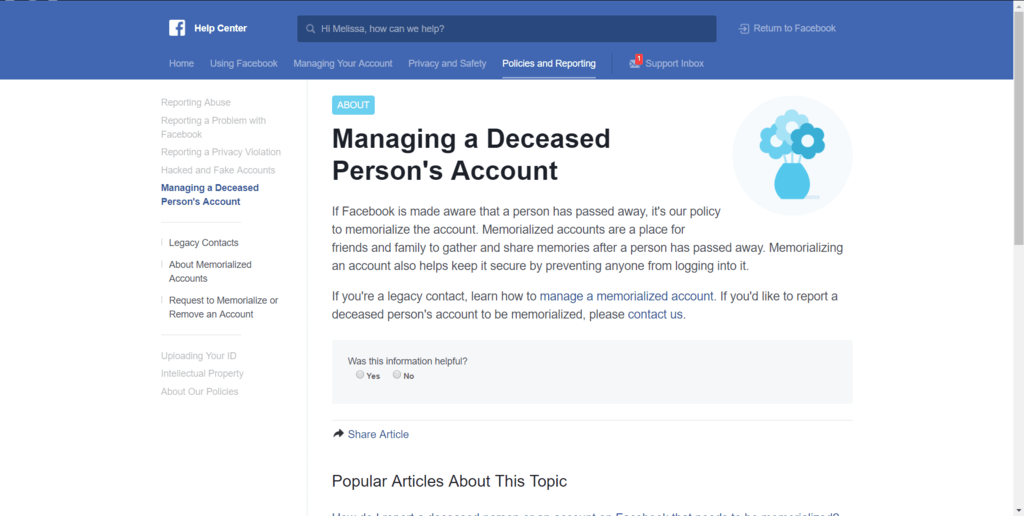 There are only certain circumstances that require direct communication with Facebook. Sometimes, your answer is as simple as looking at the support document pertaining to your issue. For example, if you need help with reporting a profile impersonating your own, simply to to the Reporting and Policies tab in the help center, and click on Hacked and Fake accounts. Once you have reached that page, you will see several subheadings. One of these subheadings has a step by step process that will help you report that pesky profile.
Even Facebook has a need to directly communicate with their users, though. For example, if your post was deleted because Facebook believes that the post was spam, they will tell you in your support inbox. They will also give you the opportunity to appeal their decision. You do have options to ask Facebook to review their ruling. There also may be other circumstances in which you need to contact Facebook directly. One of those examples is if you're managing an account for a deceased individual. In Facebook's help site, you are able to click on the topic for this issue, and you will receive direct instructions to contact Facebook for further assistance. Fortunately, these circumstances are rare, and are only required in cases outside the norm.
Why use Facebook anyway?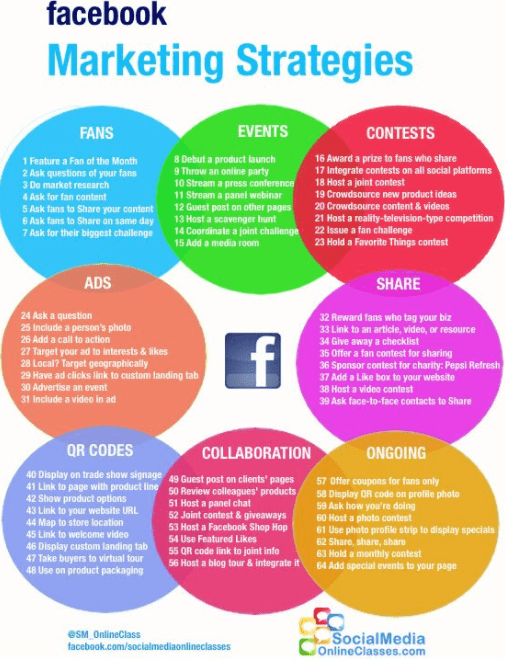 Facebook is one of the world's most utilized social media platforms. It is vital that you have access to this technology simply for the marketing performance alone. If you take the time to post your content on Facebook, that is a huge audience to which you are marketing, simply by being on Facebook. If you market locally vs on Facebook, you will always have a higher percentage of viewership. Whether or not this turns into conversion is up to you.
However, there are methods to convert higher viewership for your posts. For example, you can strategically repost content to reach different audiences. You can reuse Evergreen content as a way to bring in new traffic, or even use third party content to help boost your page. All of these methods will help you find a niche that will appeal to your target demographic.
What should I avoid?
The most important thing is to avoid making Facebook consider you a spammer. Facebook has certain policies about spam, that they do not publish in specific detail. However, having assisted users with Facebook issues, primarily, Facebook flags posts because they come in too often. Avoid using your Automation service as a barrage of content that haunts your users, rather than provides necessary information. Make sure that your content is relevant, well spaced, and does not meet common spam standards. Some posts may not seem like spam, but Facebook will flag them for other reasons. Don't hesitate to reach out to Facebook and establish a dialogue if necessary.
Melissa Vinsonhaler
I am a pro at helping people learn tools and strategies to better their experiences in the world. I spend my free time as a wife and student of life.