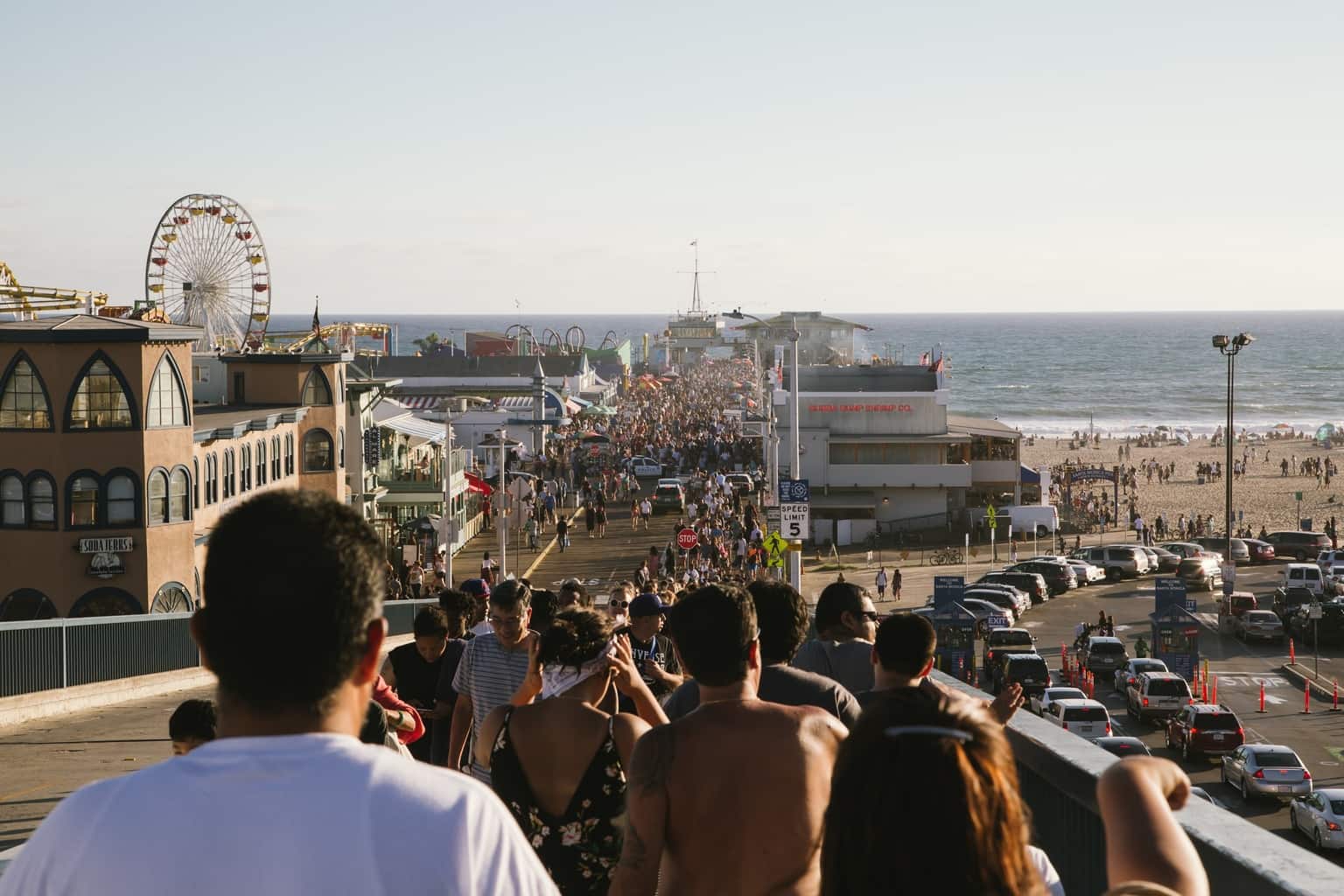 Curate and Instantly Share your Flipboard Magazines Across Social Media [RSS Growth Hack]
If you are a regular Flipboard user, you'll love this hack to quickly create a Flipboard RSS feed and share your magazine content across social media.
If you're new to Flipboard, think of it as your personal magazine – part social app, and part magazine and news app. It's my morning 'newspaper' and one of a handful of apps I use every day. It is also available for desktops.
I use it to gather content from social networks, news publications, and blogs. The app then displays stories, articles, blog posts, videos and other pieces of content in a magazine-like format.
___
Flipboard RSS Options
RSS to Flipboard
Flipboard is one more point of distribution for your content. Users will discover your blog posts as they look for new content to follow. Read our step-by-step tutorial on how to distribute your content on Flipboard.
It's also a news reader. If I like an article, I can flip it into a magazine, share it across social or 'favorite' it. Not only do I use it to consume content, but I also use it to curate content that I think will be of interest to my readers.
Flipboard to RSS 
What I love about Flipboard is its design. It is a more visual version of Twitter that puts an emphasis on the content. I can flip through and consume content quickly. Just like Twitter, I can follow, favorite and share content from other users – the social side.
The one bonus feature is I can organize content I like into magazines (public or private).
For example, I created a magazine for our blog – Social Media Minute.
Magazines are an excellent way to categorize content. It's easy to discover new content when users are looking to follow subject areas or keywords.
To create a magazine of your blog posts and share it with Flipboard users, read this tutorial.
Example of Magazines:

When someone is reading your content on Flipboard, they can 'flip' your stories into their own magazine – making your content go viral. Having this ability at your fingertips is what makes it awesome.
Each magazine has a unique URL. In a few keystrokes, any magazine can be turned into an RSS feed. That's when the magic happens.
Flipping into a Feed
To create an Flipboard RSS feed of a magazine, you need to find the magazines unique URL.
a. From the iPad app, click on the share icon on the lower right of the magazine. If you are on the desktop version, the URL will display in your browser when viewing a magazine.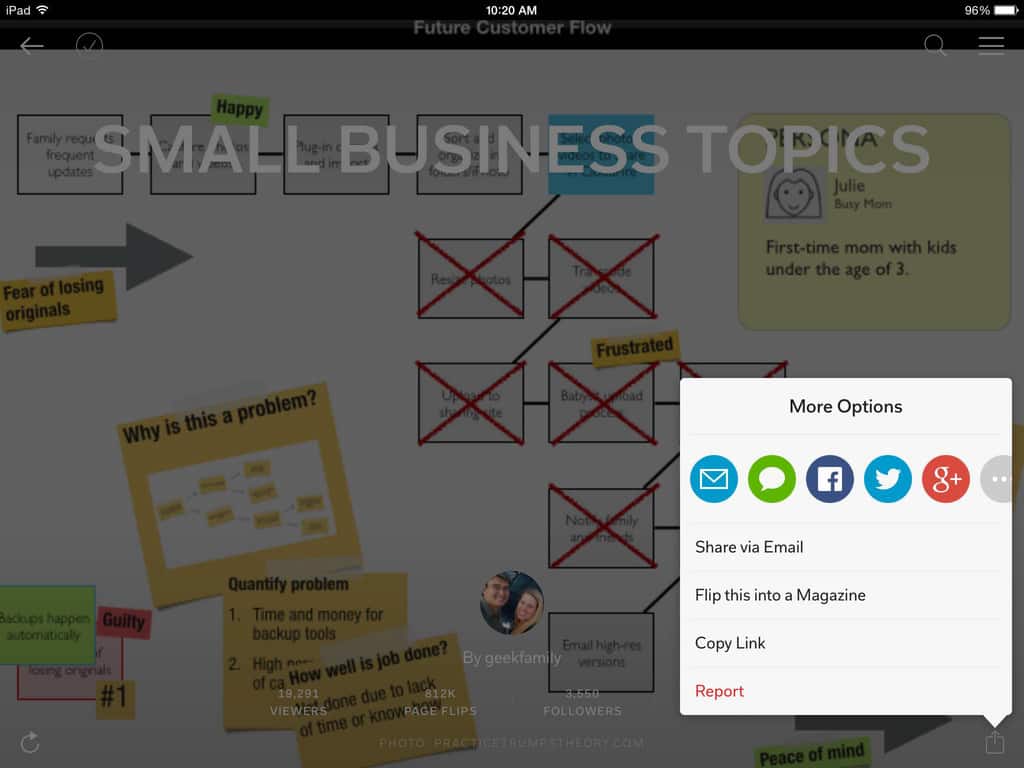 b. Click 'Copy Link'. You will get a short URL like this: http://flip.it/QAF67
c. Copy the short URL and place it in a browser to get the full URL. It should now look something like this:
https://flipboard.com/@geekfamily/small-business-topics-uq7k0fduz
d. At the end of the URL, add '.rss'
-> Original URL: https://flipboard.com/@geekfamily/small-business-topics-uq7k0fduz
-> RSS URL: https://flipboard.com/@geekfamily/small-business-topics-uq7k0fduz.rss
Share Your Magazine
Whether you curated your own magazine or you like a magazine someone else created, armed with a Flipboard Magazine RSS feed, you can:
___