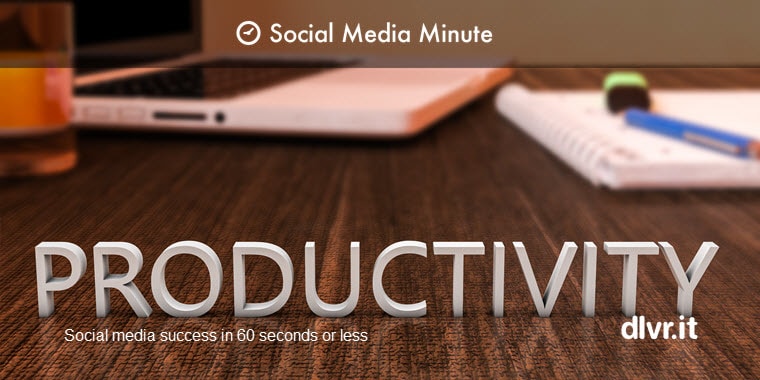 Pros and Cons of Outsourcing Content Creation. How to Get the Most Out of Your Investment.
To be honest, social media marketing takes time and is hard work. It can be especially onerous if you're a one-man shop or a small business. More than likely, creating content for social media is the last thing on your to-do list and probably tops in your internal "most-dreaded" category. Have you ever wished for four extra hours of uninterrupted time when you can just read, write and edit? Better yet, how about having a ghostwriter miraculously fill up your queue with unique content your readers will love. I vote for the latter!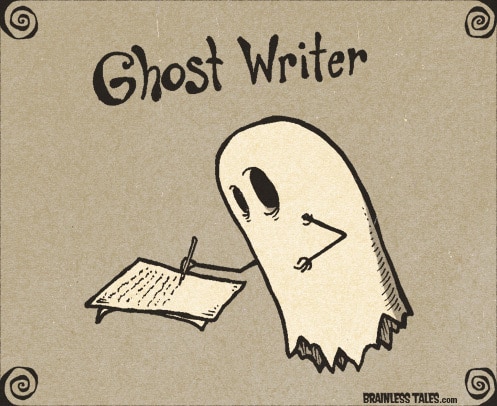 If you're debating between outsourcing content creation and getting it all done in-house, here's a checklist of the pros and cons to make the best decision for your time and investment.
The Pros of Outsourcing Social Media Content Creation
1. Save time with fast turnaround
Outsourcing saves you time. You can have high-quality work delivered in a relatively short amount of time, depending on the scope of the project. For example, short content pieces like blog posts and articles can often take five business days or less. You get the content you need when you need it, saving time and keeping up with your content marketing calendar.
For example: Scripted offers to create blog posts that engage your audience and drive qualified traffic. All blog content includes:
– Free topic pitching
– Editing by Scripted Editors
– Plagiarism detection
– Round of revisions
– 100% transfer of ownership
– 5-business day turnaround
2. Take advantage of others' expertise
Outsourcing allows you to use the knowledge and abilities of others that you and your team don't have. Using others' expertise can take many forms, such as writing skills or knowledge of a particular medium or subject.
For example: We reached out to SEO expert Art Enke, Director of SEO Services at Phoenix-based Vertical Measures to be a guest author. He authored two popular posts for us on SEO:
3. Maintain your enthusiasm and reduce burnout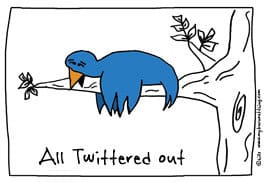 Outsourcing unique content creation helps you stay excited about your business and products. Think about what's the biggest drain on your enthusiasm. My guess is, it's one of these following four, time sucks and energy drains:
Researching and writing content
Determining the best types of content to use
Deciding when and how to employ content marketing
All the other tasks for social media post perfection that quickly drain your enthusiasm
It's hard to write the passionate content your customers want when you feel burnt out.
4. Save money by saving time 
By outsourcing your blog posts, and other content projects, you can put your time toward other important projects and business objectives. You get the benefit of publishing great unique content while putting your time to better use.
Utilizing a blog writing service to create unique, expert content for your business blog saves you a lot of time, so you can do what you do best.
5. Effective blog content gets the results you need
Many of the experts creating blog articles are also great writers, so they know how to use language and formatting to get you the results you want most. With the compelling content they create for your blog, you can get more:
Natural traffic
Qualified traffic
Subscribers
Leads
Sales
What's not to love about the increase in any of these numbers?
So, What's the Downside of Outsourcing Social Media Content Creation 
From KISSmetrics on Should, You Hire a Ghost Blogger?
Bad (really a good) reason #1: No, it's not a sordid, dirty word. Ghostwriting means someone writes on your behalf, and you present the work as your own. The President does it with his speeches. Nothing wrong with that.
Bad (really a good) reason #2: But it's controversial, especially when it comes to blogging. Some feel it's dishonest. Others feel that there's nothing wrong with hiring someone to help write and share your knowledge with your audience. No rule says you must slave over writing posts if you absolutely can't stand it, don't have the time, or just don't want to.
Bad (really a good) reason #3: Smart entrepreneurs don't do that. Why should you?
Bad (really a good) reason #4: Here's another argument. If your writing skills aren't up to snuff, and you might be potentially damaging your credibility and sales, and if hiring staff bloggers or guest posters dilutes your brand and also damages your credibility… why wouldn't you hire a ghost blogger?
Bad (really a good) reason #5: People with average writing skills often hire ghost bloggers who turn their notes, audio files, thoughts and outlines into great posts. The same knowledge is presented, but with an author, capable of presenting it in the most understandable way, writing. And very often, it's the knowledge that your readers care about, not who puts it into words.
So ghost blogging may be an option for you, especially if you don't like to
Spend time writing
Can't write well
Aren't seeing the results you want
Want time to develop other areas of your business
There's nothing wrong with it, no more than there is in hiring a chef for your restaurant.
No matter what you decide about outsourcing your blogging, you're never stuck and committed forever. A blog is just a marketing tool that you can play with and test, adapt to your needs and measure for effectiveness, just like any other form of marketing.
Debra Garber
VP of Finance & Operations, Chief Content Contributor, and backyard chicken farmer. I happily share my experiences traversing the wilds of social media. Will trade social media tips for fresh organic eggs. Motto: "Live the life you love, love the life you live."