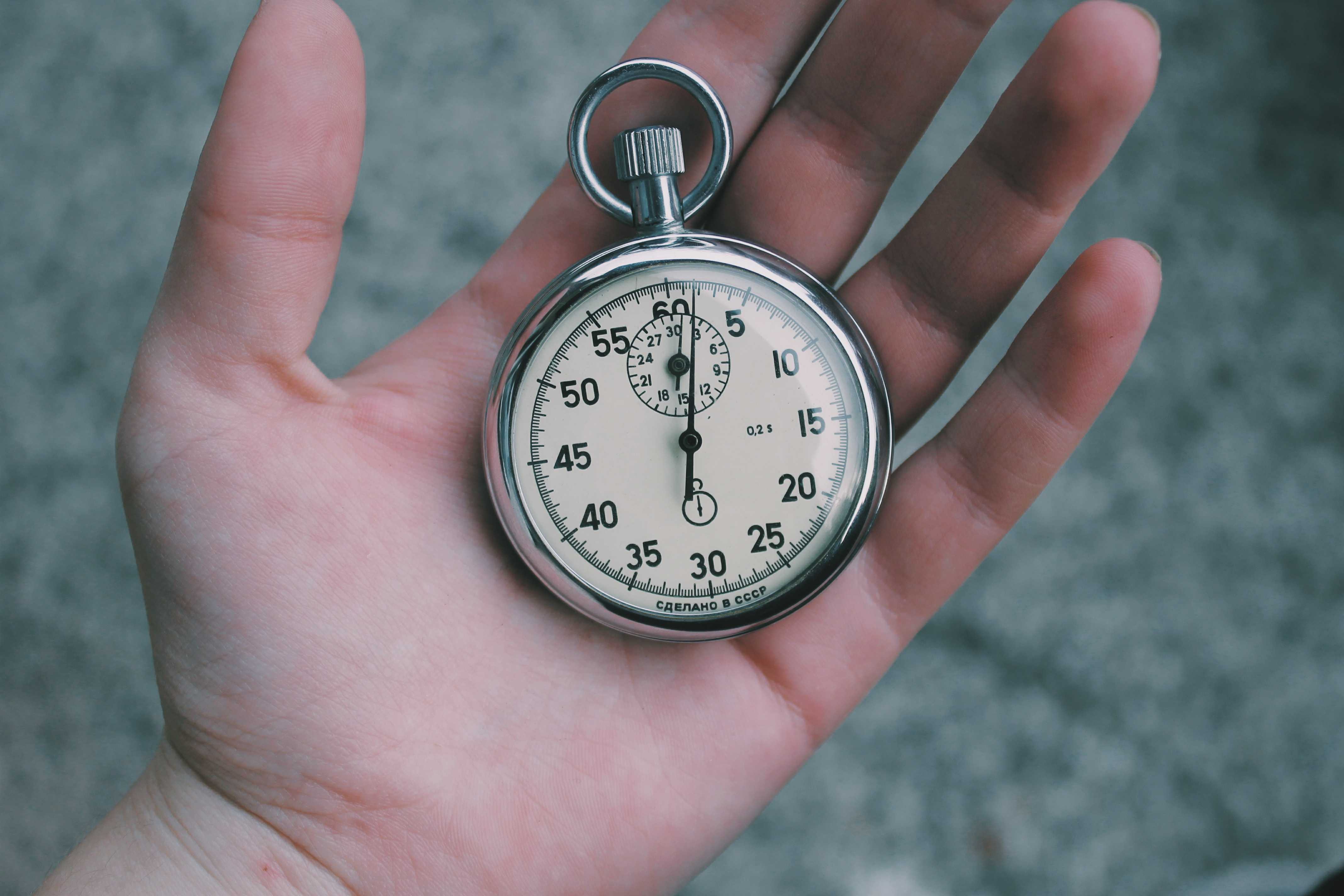 How to Get the Biggest ROI for Your Social Media Marketing Buck
If you're asking yourself what's the ROI of social media, you're not alone. There are countless tasks you could be doing and a choice of social networks all vying for your time.
We asked the experts where a small business who has limited time and budget should concentrate.
Tempus Pecunia Est (Time is Money)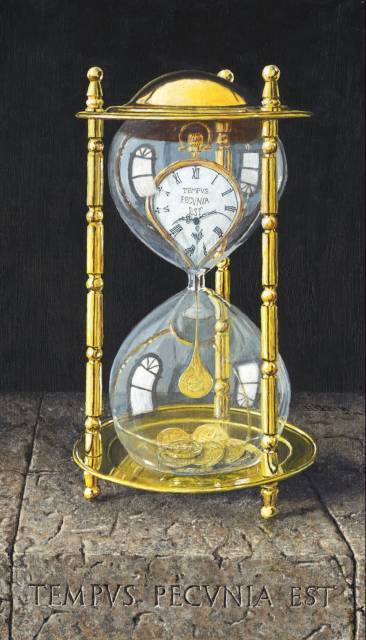 While casually flipping through my husband's International Artist Magazine, I discovered Richard Harpum's surrealist painting; Tempus Pecunia Est 1. It depicts an hourglass containing a melting clock, morphing into coins in the lower half of the hourglass. At the bottom of the painting, are the words in caps TEMPUS PECUNIA EST: Time Is Money.
Curious about the saying, I discovered the Pixar University Crest with a very similar motto. The top of the crest bears the Latin inscription, Alienus Non Dieutius: Alone No Longer. However, it is the second Latin inscription at the bottom of the crest that is worth noting, Tempus Pecunia Somnum: Time, Money, Sleep — three precious commodities.
The motto of this very successful business is a good example of the recognition of how important the limited resource of "business time" is to your success. As a small business owner or marketer, given your limitations on staff and resources, the return on your time investment in social media is something you need to monitor regularly.
How to maximize the ROI of Time Spent on Social Media. (AKA: How to get the biggest bang for your marketing buck.)
With the primary goal of gaining and retaining customers, the first question we often hear from our customers is "how important is social media?". Short answer: Very important! Small business owners want to get the biggest bang from time spent on marketing expenditures. Here is some great, expert advice describing four ways to make your social media efforts pay off in the short term:
1. Prioritize Blogging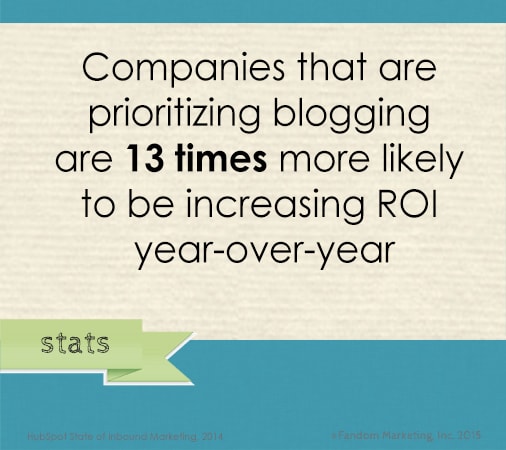 You've probably heard the phrase "content is king", a gazillion times. But what type of content has the greatest impact? In its massive annual marketing study, Hubspot found the answer. "Blog, blog, blog, blog," author of the report Joe Chernov told VentureBeat. "In fact, companies that are prioritizing blogging are 13 times more likely to be increasing ROI year-over-year."
Consultant John Beveridge suggests how to make those blogs sing:
Don't blog about your products
Do blog about the problems that your customers face, but without explicitly presenting the solutions…
Say you're an interior designer, architect, or contractor: Create a blog that offers great content for people who are looking to redesign an interior space or construct a new building. You could create a blog with the headline, '3 Things to Consider When Redesigning Your Office,' as opposed to saying 'We Redesign Offices.'"
– Spark Business IQ contributor Joe Mullich, 4 Ways to Get the Highest ROI
2. Build a Multi-Platform Presence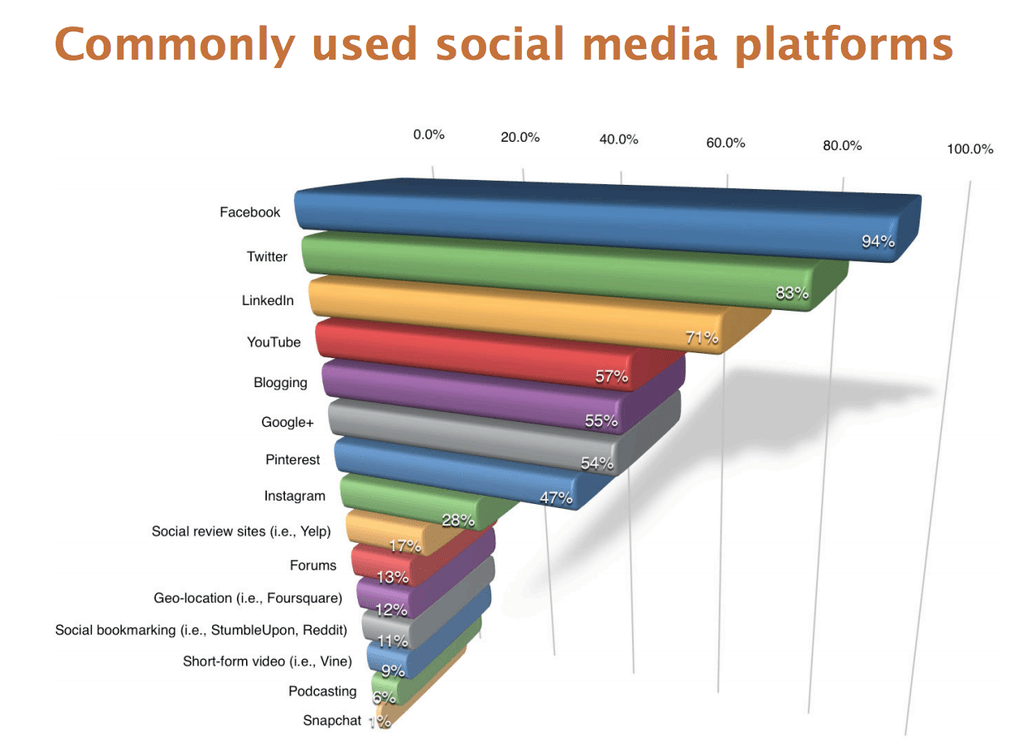 According to the 2014 Social Media Marketing Industry Report, Facebook, Twitter, LinkedIn, YouTube, blogging, Google+ and Pinterest were the top seven platforms used by marketers, with Facebook leading the pack.
While Facebook remains the most popular social networking site, remember: each social media site has its strengths. It is imperative to personalize your strategy for best results.

While building this multi-platform presence, be cognizant of the resources and time you need to devote to each social media channel. You can't afford to be on every social site, but you can't afford to ignore them either. To maximize your ROI, choose sites that work for you, your business goals, and your customers needs, and then engage on them – well.
– Wishpond, Social Media Marketing: Which Platform is Right for your Business
3. Share Interesting and Visual Content
People only remember 10% of what they hear, 20% of what they read, 80% of what they see & do.
If you read our blog, you may recall the expression "visual content and social media go together, like peanut butter and jelly". The highest ROI comes from the use of images: visuals, graphics, and video speak louder than words.
Social media posts with images get an 80% increase in clicks, likes, comments, shares, and purchases coming from the positive impact from visuals
40% of people respond better to visual information than to text
90% of online video consumption will be from 18-34 year olds by 2015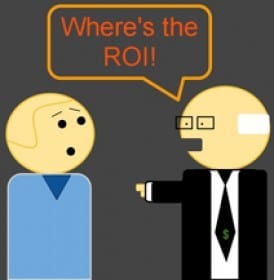 Don't overlook the power of infographics
Many small businesses overlook the power of one inexpensive visual marketing device – infographics. Infographics do more than provide information. They tell a visual story.
Infographics drive traffic
Infographics are more likely to be shared
Infographics promote your brand
Infographics are social media's best friend
Infographics make websites stickier
– Piktochart, Are Infographics Still Relevant in Your Marketing Strategy?
The best part is you don't need to spend a penny or hire a design expert. There are plenty of great user-friendly FREE tools you can use to build a visually appealing infographic. Make sure to read our post; Tools to Create Quality Infographics that Boost Social Shares.
Don't forget the video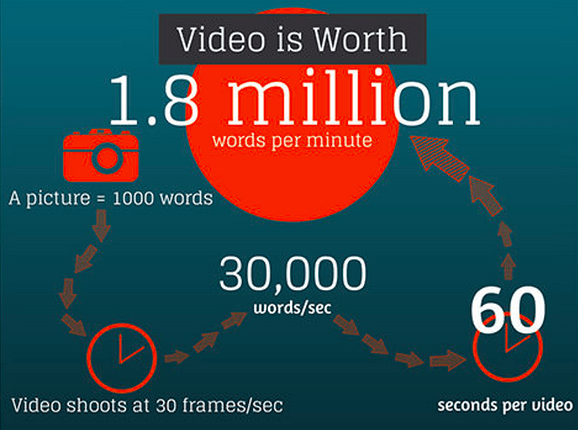 In a study by Demand Metric, more than 70% of respondents said that video performs better than other content for producing conversions, and almost half stated that the ROI of video is getting better.
It has never been easier to create videos. You don't need the use of a studio or fancy equipment to produce high-quality videos. Most likely, you will have all you need right in your pocket – a smartphone, GoPro or equivalent device.
Additional reads:
4. Measure Yourself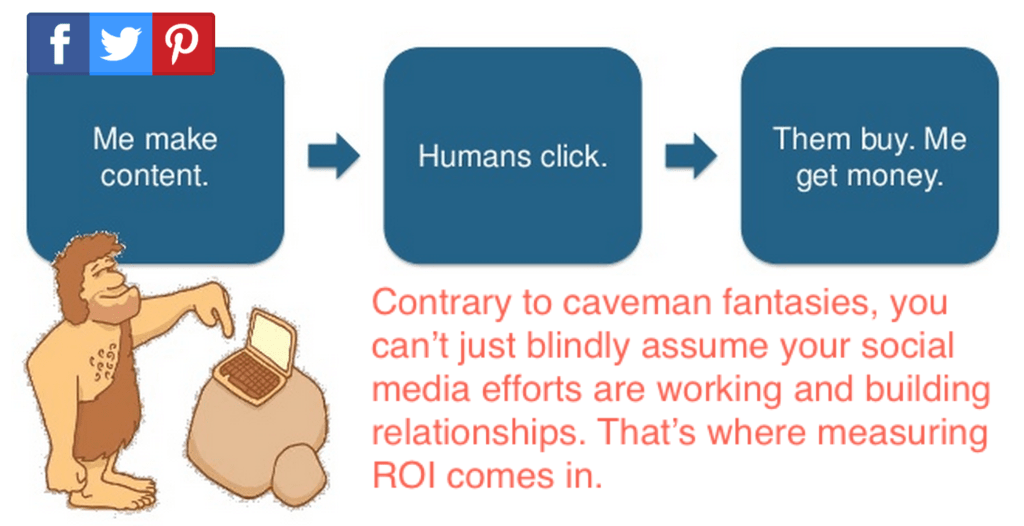 The brand awareness created by social media—seen in vanity metrics including "Likes" and "+1s" and "Retweets"—is valuable, but it is not enough. According to Altimeter, only 34% of businesses feel that their social strategy is connected to business outcomes. To demonstrate social media's value, you need to measure social media ROI as it relates to your broader business goals.
Key examples of social media metrics to track include:
Reach
Site traffic
Leads generated
Sign-ups and conversions
Revenue generated
An important part of developing social media strategies that work is to measure what's working. Use the analytics as a guide to determine where you should be spending more time in social media. What content is resonating with your audience? What social network gets you the most traffic?
However, don't get too hung up on the numbers. Remember that social media is about branding, building loyalty and good will, and opening a channel of communication with your customers. What's the ROI on all that? Priceless.
Good reads:
Recap: How to maximize the ROI of Time Spent on Social Media
Blog, but don't toot your own horn too much. A smart approach to increasing your ROI year-over-year.
Build a presence across social media. Maximize your ROI by choosing sites that work for you – you can't be all things to everyone.
Get visual with your posts. Visuals are a quick way to receive instant ROI on your time investment.
Stay measured – collect and analyze data to determine the ROI on your marketing efforts and time spent on these activities.
Debra Garber
VP of Finance & Operations, Chief Content Contributor, and backyard chicken farmer. I happily share my experiences traversing the wilds of social media. Will trade social media tips for fresh organic eggs. Motto: "Live the life you love, love the life you live."