Google+ content is given priority in search – it's official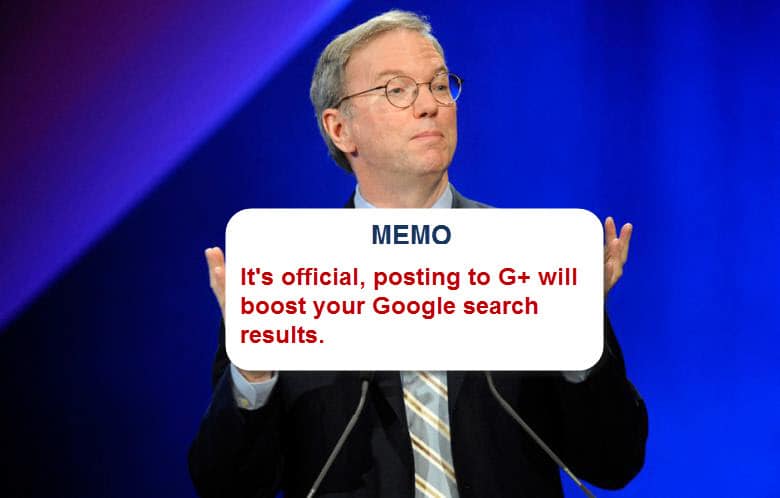 According to excerpts posted by the Wall Street Journal from Eric Schmidt's new book, ''The New Digital Age', Schmidt explains what the importance of content posted to Google+ has on search results. It should come as no surprise that Google would tie the two together. Search is Google's big money maker. If Google wants people to engage on Google+, connecting it with search is one sure way to do it.
The critical extract reads: "Within search results, information tied to verified online profiles will be ranked higher than content without such verification, which will result in most users naturally clicking on the top (verified) results. The true cost of remaining anonymous, then, might be irrelevance."
We said it before in a blog post, "Time to give Google+ a second look – the 2nd largest social platform", Google+ has size in terms of users but now, the missing link to search is there.
If you need to scale content distribution to Google+, read more about dlvr.it's new Google+ posting tool.