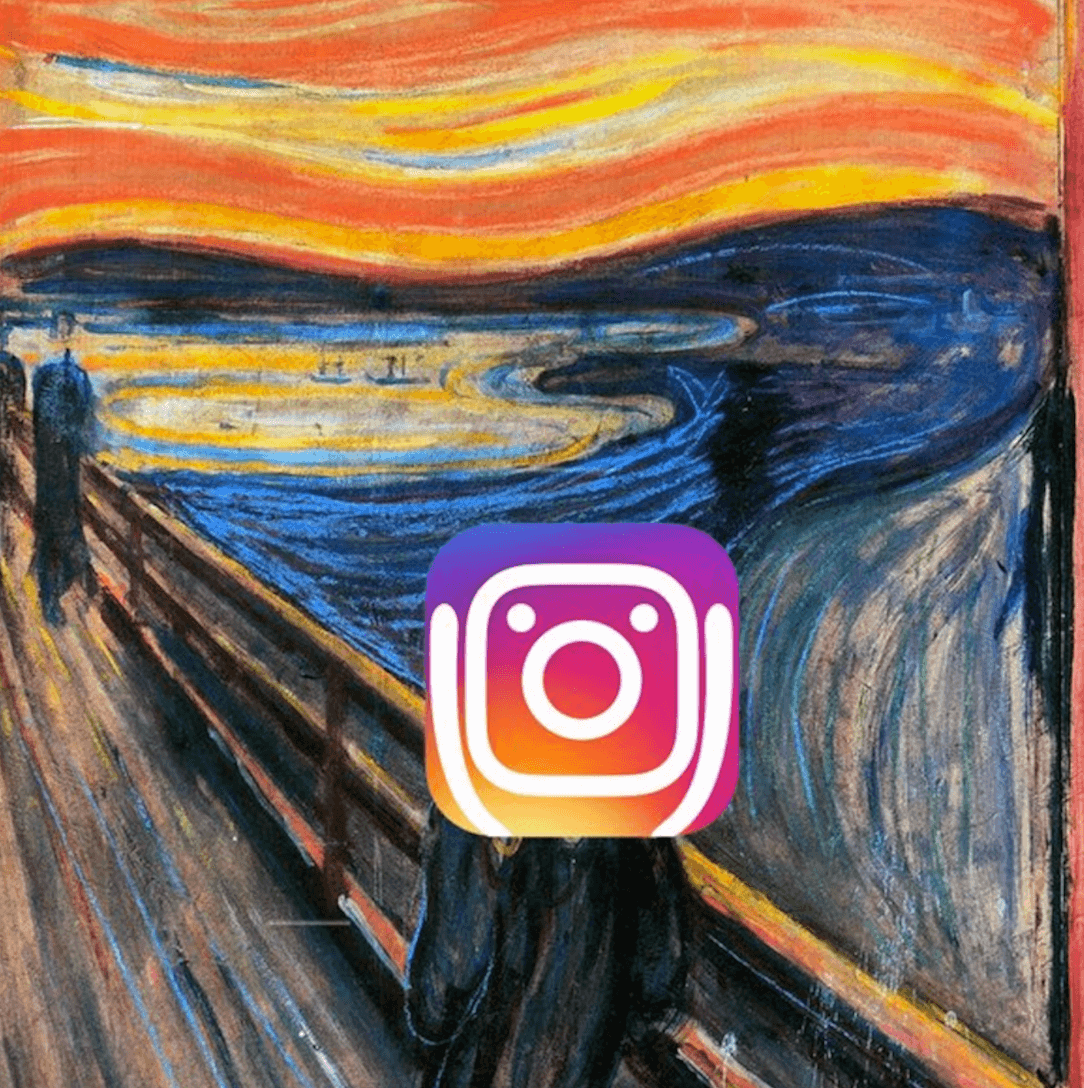 Crazy Memes On The New Instagram Logo: Love It Or Hate It?
Don't have time to keep up with the pace of social media? No worries. Our weekly roundup is here to help you stay on top of all the latest in social media and other interesting facts, trends, tips and questions. This week featuring opinions from around the web on the new Instagram logo.
Featuring:
Heard Around the Web on the New Instagram Logo
Best Meme of the Week Goes to Instagram's New Logo
Hate Instagram's new logo? Here's how to get the old one back on your iPhone.
Designer Alternatives
Featured Photo: Courtesy of Matt Haughey / Twitter @mathowie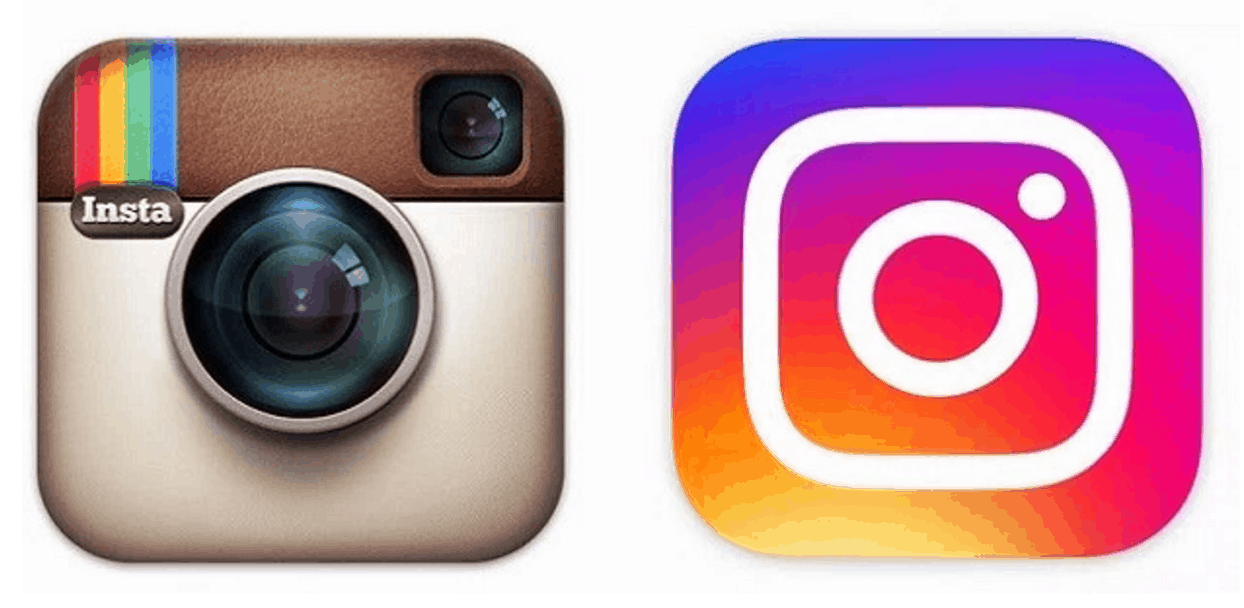 This week, when Instagram released a completely redesigned iPhone app, alongside a brand new app icon (see the new colorful image above on the right vs. the iconic "old school" camera on the left), the blogosphere revolted in immediate disgust. While most people seem to have positive things to say about the actual app update, Instagram's new app icon has generated no shortage of negative and, at times, hilarious feedback.
Here's a highlight of some of the more amusing and vitriolic reactions to the new icon found across the web:
Opinions Heard Around the Web on the New Instagram Logo
Nobody likes change and the tech community, in particular, seems to be especially averse to any sweeping or even minor changes made to software that they love.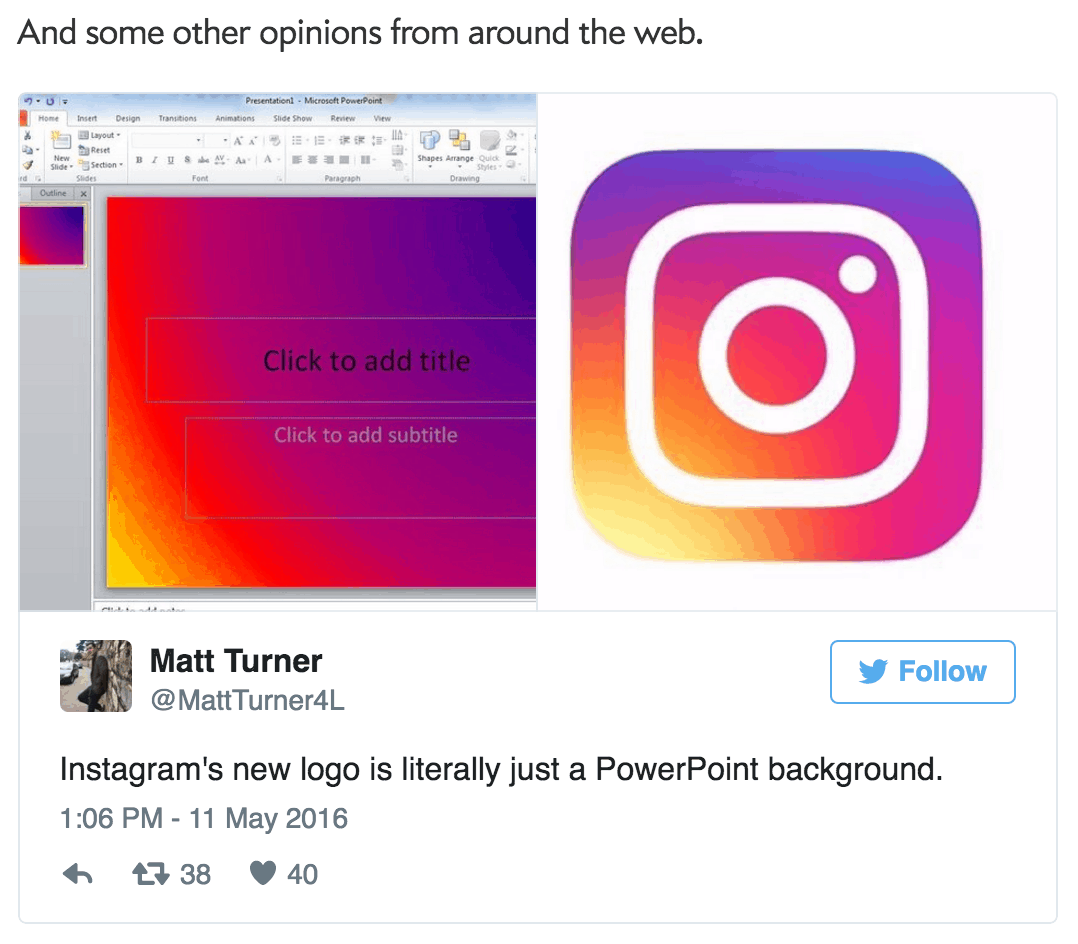 Unfortunately, while it may render better in some environments, it's a very forgettable image that will get lost on people's phones amid the thousands of other similarly uninspired designs of most tech apps. It's a bit baffling how this is considered an improvement—indeed, why they felt there was a need to "modernize" at all.
Unsurprisingly, Instagram users are having some pretty strong reactions to the new look. Some longtime users seem put off by the new colorful design while others are questioning the design choices.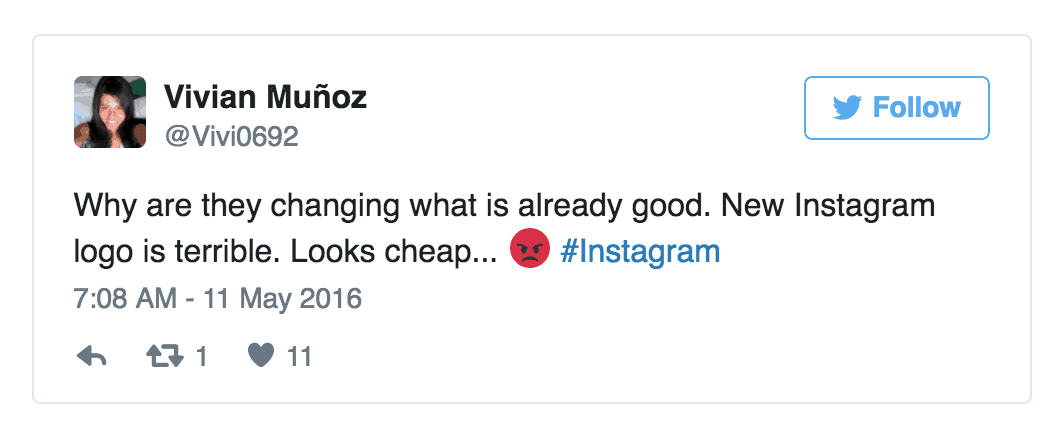 Instagram changed its logo on Wednesday and, predictably, the Internet was not entirely pleased. To put it bluntly: It freaked out.
How the new Instagram icon was made. pic.twitter.com/GnivZv81pW

— Oliur (@UltraLinx) May 11, 2016
From the comments:
Yeah, that's exactly what I thought – the "logo" looks like some kid played with a gradient picker.
I'm sure that's exactly what happened; he just works for Instagram!
That's about as long as the designer spent on it I'm sure.
You must not be seeing what I'm seeing. This new logo is equivalent to Coca-Cola changing its font to Comic Sans.
Agree 100% it's like, Starbucks changing their logo to Barbie in a pink chiffon dress.
Photo sharing app unveils new sunset-coloured logo and a sleeker in-app look, but opinion is mixed.
Opinion on social media from Instagram users is split. Some are on the fence:

But those in the design business do seem to genuinely like it: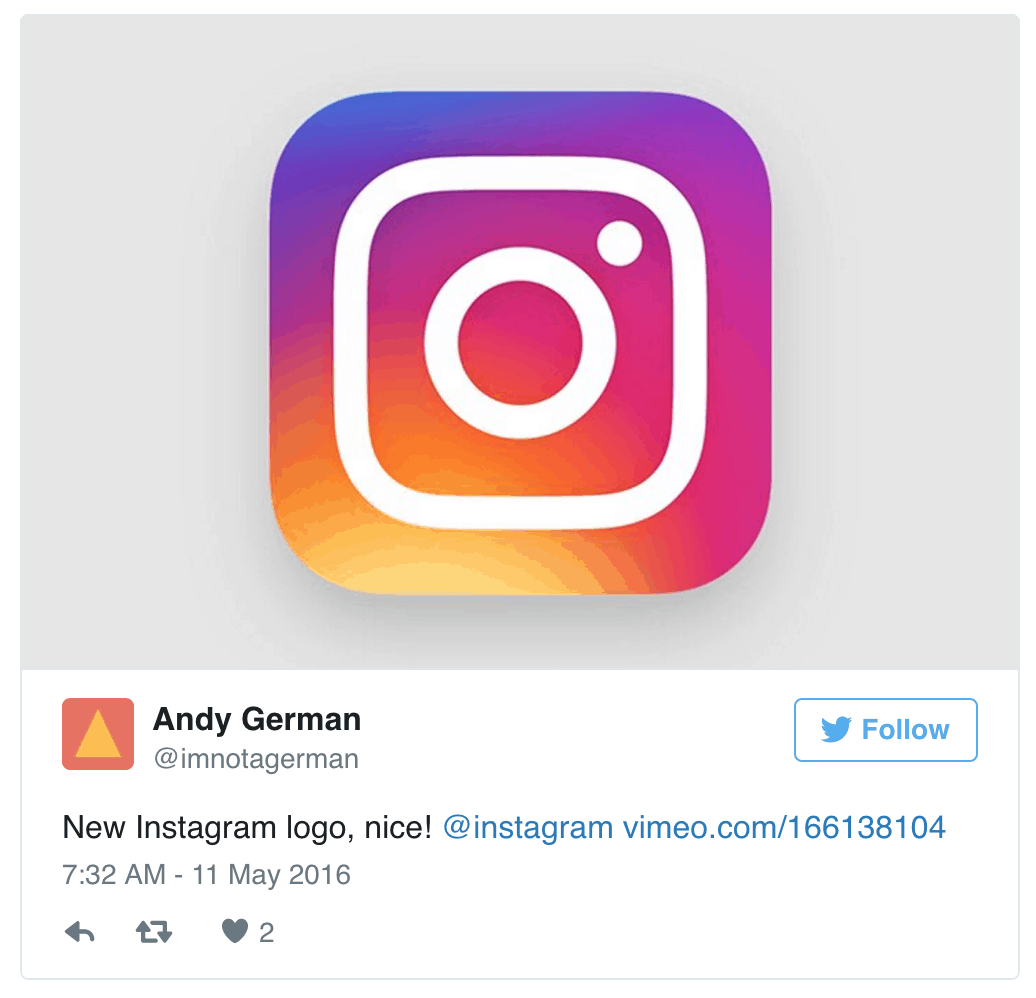 Then others, just plain make fun of the new logo…
Meme of the Week
#1 Meme of the Week: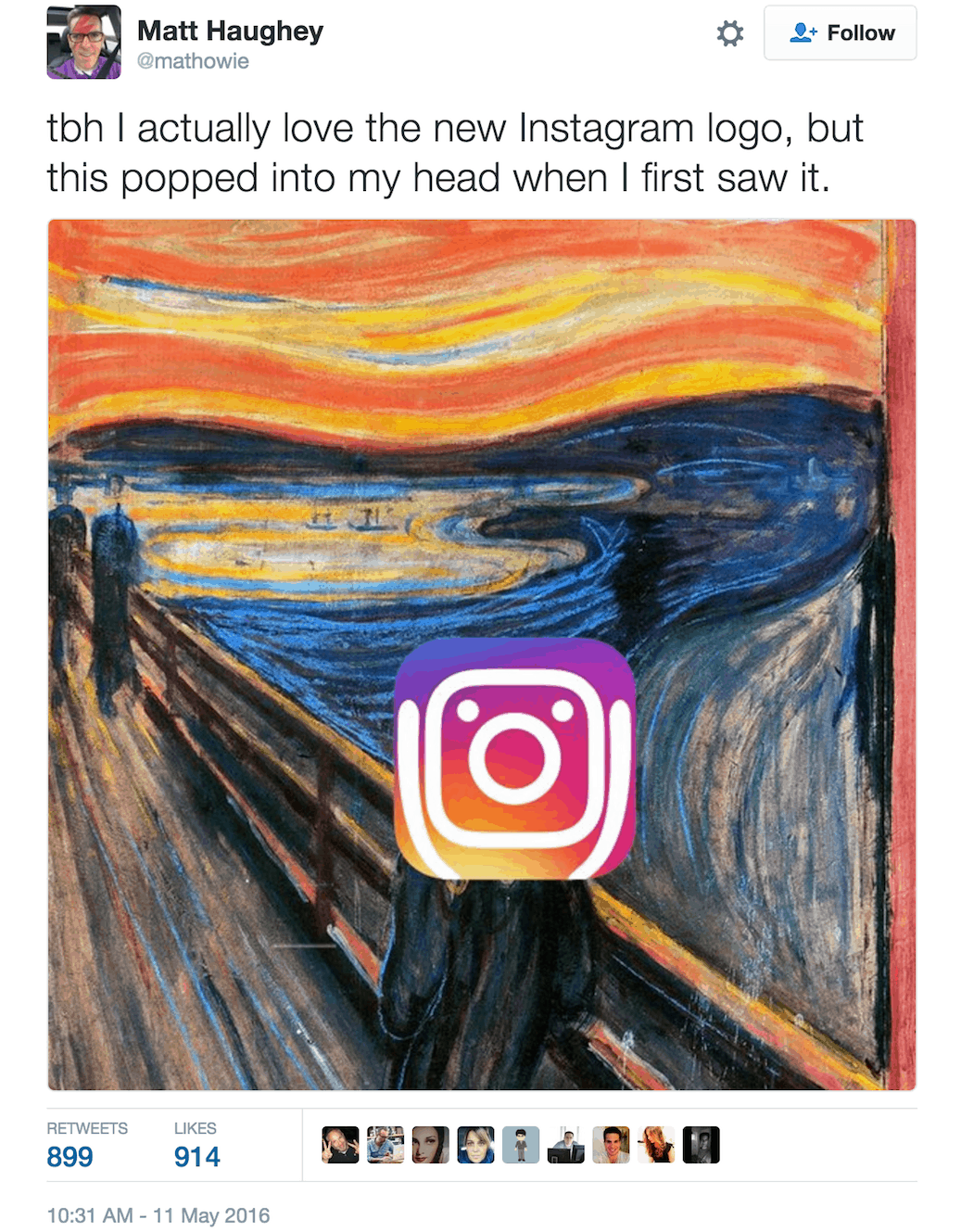 #2 Meme of the Week: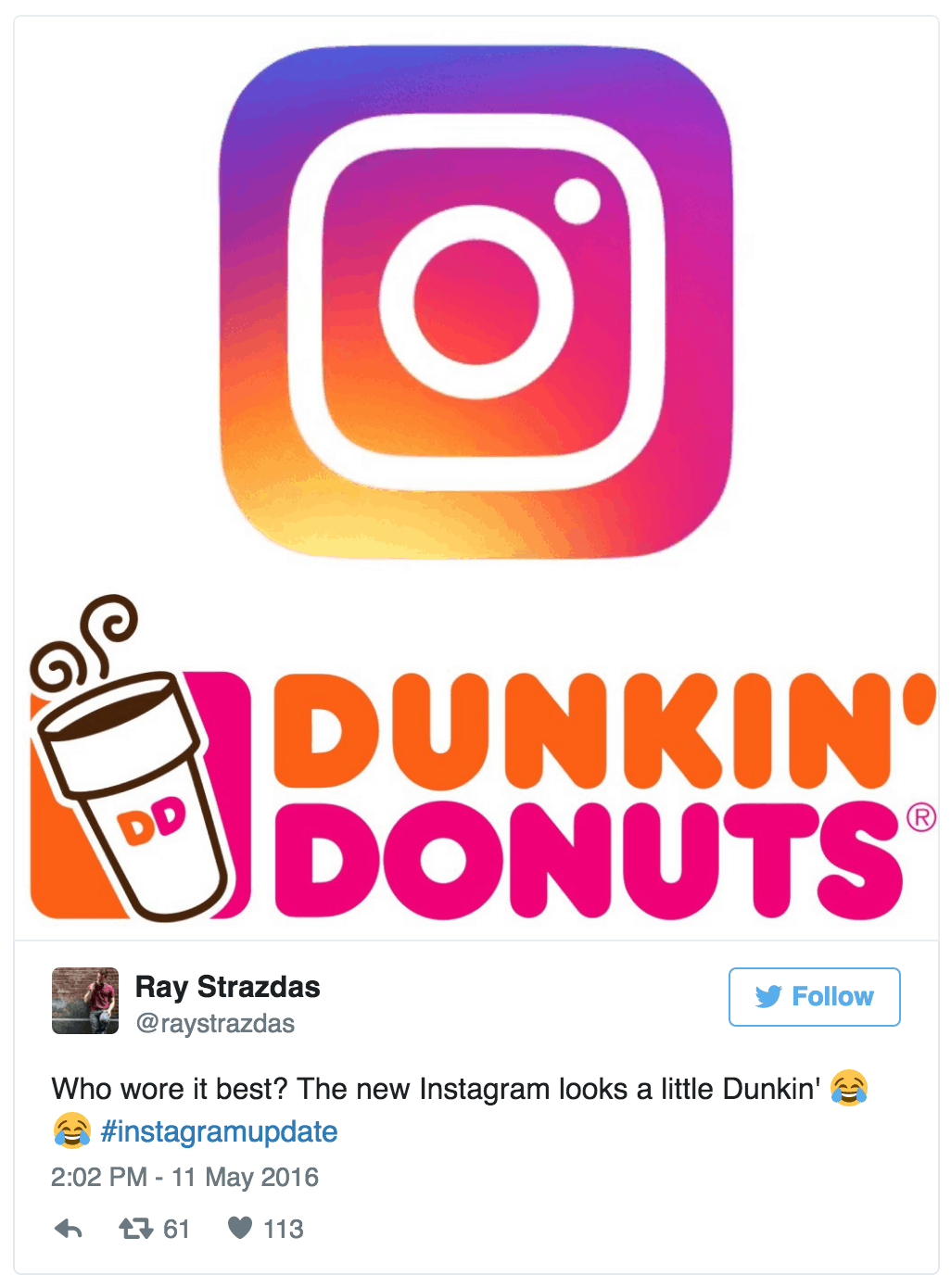 If you're one of the users who can't stand the look of Instagram's new app icon, we'll show you how to get the old one back on your iPhone in just a few seconds, with no jailbreaking or other hacks required.
Designer Alternatives
How about this Instagram logo designed by Michael Flarup? My personal take: So much better!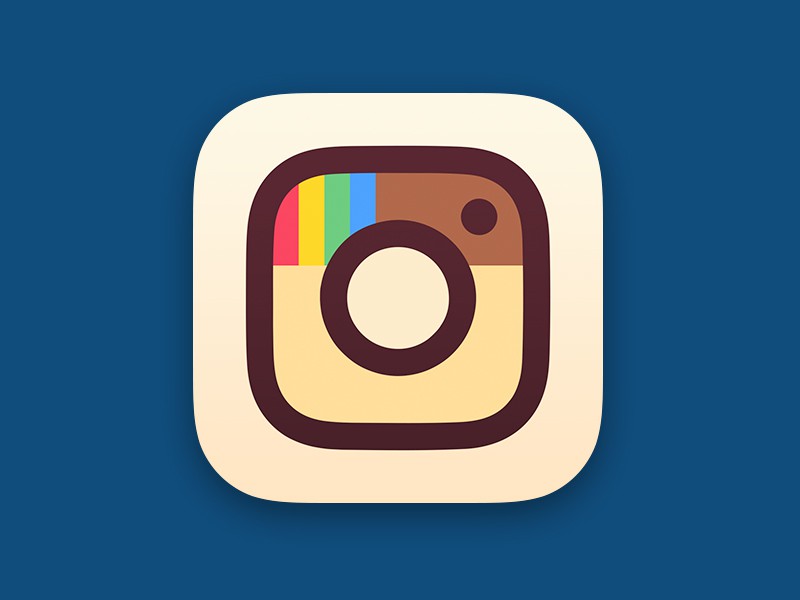 ___
Love it or hate it? We'd love to hear your thoughts on the new Instagram logo.
You can download the new logo here: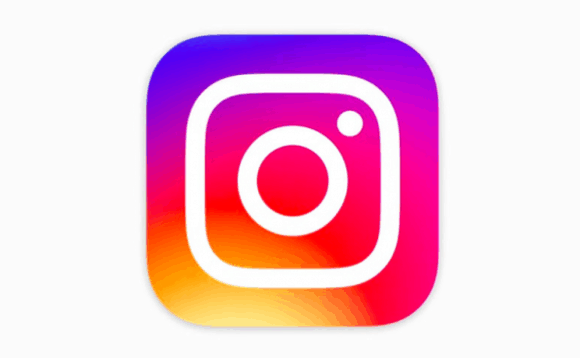 ___
Have any social media trends, tips, tools or tricks to share?
Read any interesting social media facts recently?
We'd love to hear from you.
We're serious! Go to our blog home page and click 'HAVE A TIP' in the right-hand corner.
Debra Garber
VP of Finance & Operations, Chief Content Contributor, and backyard chicken farmer. I happily share my experiences traversing the wilds of social media. Will trade social media tips for fresh organic eggs. Motto: "Live the life you love, love the life you live."