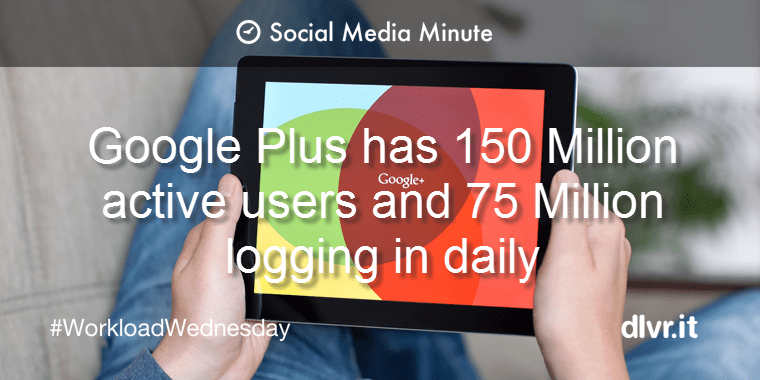 How to Take Advantage of Google+ to Boost Your Business (Infographic)
What's your reaction when someone mentions Google Plus to you? Mine begins with an eye roll, follows with a yawn and ends with a slow stretch. Notwithstanding this feeling, the marketer in me realizes the importance of Google Plus to our business. I'm reminded of an interview we did with Scott Frangos, Content Marketing Strategist & President of WebDirexion.  I can still hear Scott's words today:
Remember that Google+ IS Google. It is not just another social media network — it is at the heart of all things Google. Your advantage is that you don't always have to be logged into G+ to take advantage of amplification and reach options.
I understand the importance and can't deny the fact that with over 150 Million active users and 50% of all users logging into Google Plus daily, Google Plus is a social media network you can't ignore. Truth is, it isn't as popular as Facebook or Twitter, which only adds to my lack of excitement as one of my go to social media platforms, but undeniably, it can help impact your search engine rankings in a VERY positive way.
To help visualize how you can use Google Plus to your advantage, Quicksprout created the following infographic that lays out the steps you need to take to use Google's social network for your marketing needs.
First, The Conclusion: You Can't Ignore Google Plus
Jumping directly to the conclusion from Quicksprout, whether you like or hate Google Plus, you have no choice but to leverage it. Why? Because Google owns it! As the most popular site in the world, Google can really help boost your revenue. Having the top rankings can mean the difference between being in business and being out of business. Because the search giant owns this social media network, you're better off using it. It can impact how well your site does in the organic listings.
Let us know in the comments below your thoughts on Google Plus ~ like or hate!  And, here's the visual:
Click to learn more ways to leverage Google plus for business
Debra Garber
VP of Finance & Operations, Chief Content Contributor, and backyard chicken farmer. I happily share my experiences traversing the wilds of social media. Will trade social media tips for fresh organic eggs. Motto: "Live the life you love, love the life you live."