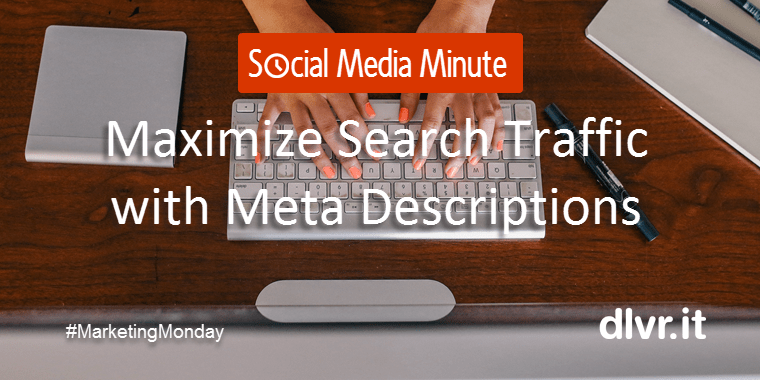 5 Tips to Craft a Meta Description that Drives Clicks from Google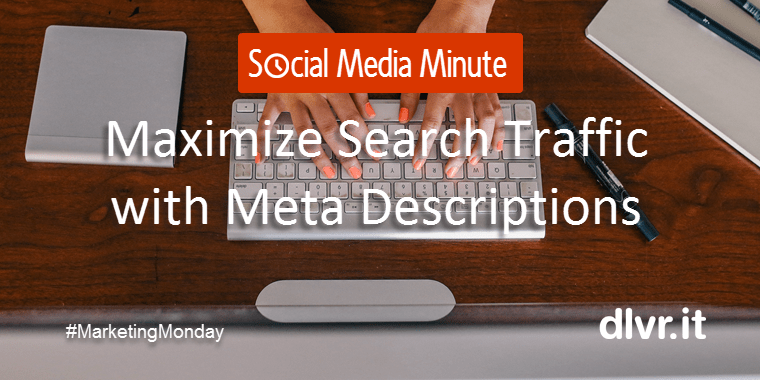 Before Twitter forced us to write concisely in 140 characters, Google actually led the way in character limitations.  Put this lens on Google search for a minute – think about Google search engine results pages (SERPs) as a Twitter feed for what you want right now.
If you are trying to attract visitors to your site, you have approximately 155 characters to write a pitch that is compelling enough to make a searcher skimming content want to click through to your page. This is no different when writing a compelling headline for social media. This 155-character description is called the Meta Description. It is a quick pitch that contains one or more relevant keywords. A meta description is the snippet of information below the link of a search result. Any words that match the search term are bolded in the description.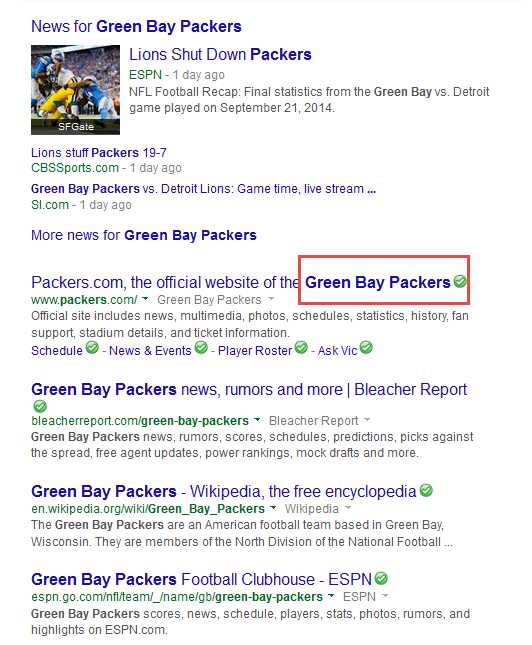 The meta description has no direct effect on search engine ranking. However, they are extremely important in gaining user click-through. Spending time crafting a meta description is an important blog SEO best practice. We've talked about the time you should spend on a great title for your blog and social media post. The same care needs to be taken when writing the meta description. If you do not specify a meta description, Google will grab the first 160 or so characters of your article, which is usually not ideal.

How to Write a Great Meta Description
1) Start the meta description with verbs.

Verbs or action words tell readers exactly what they get when they click.  For example:
Learn
Choose
Explore
Discover
Try
Starting the meta description with one of these verbs makes the sentence active rather than passive.
2) Provide a benefit.
Your meta description will often be the deciding factor in whether the searcher clicks through to your post or not. Provide simple but compelling information to give them a clear benefit of clicking through and reading your post.
3) Keep meta description under 155 characters.
The recommended length of a meta description is between 150 – 160 characters. However, Google actually doesn't measure by characters — it measures by pixels. The 155-character rule, provides a good benchmark.
4) Don't deceive searchers.
Be prepared for the searcher to hit that 'Back' button if your meta description deceives them with content not relevant to what they expect. Some meta descriptions are spammed with keyword-stuffed content — this is bad, and probably stems from an old-school understanding of SEO. When searchers and search engines see keyword-stuffed content, all kinds of red flags are thrown up and will most certainly hurt the level of trust a searcher has in your content.
5) Make it specific and relevant.
The average searcher knows a predictable, generic meta description when they see it in the SERPs (despite possibly not knowing exactly what a meta description is). Avoid overusing terms simply because you think it's what your audience will want to see. That's why it's so important to use descriptive words — not unnecessary "fluff" words — and do your best to connect with your target audience and let them know what they'll get from clicking through on the search result.
We use WordPress for our blog and social media posts. Our theme includes a space for a Meta description and Meta keywords. By taking the time to write better meta descriptions, traffic from search should greatly improve. Again, not because your position in the search results will increase but because you are crafting a meta description that searchers (including myself) want to click on.

Now it's your turn. It doesn't cost anything but a little bit of time. By crafting a great meta description, traffic from search should greatly improve.