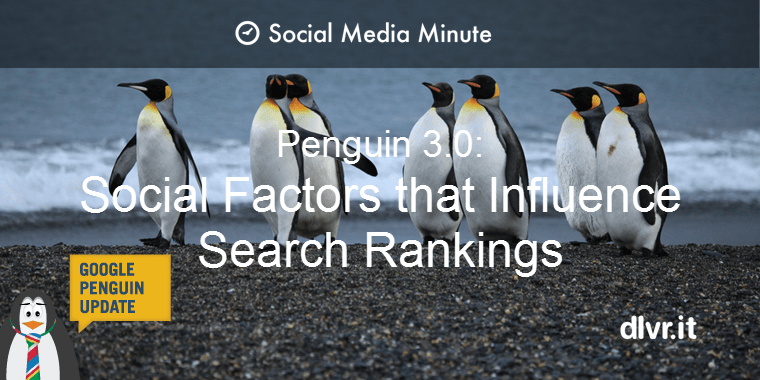 Does Social Media Impact Search Rankings? The Experts Weigh In.
Summary: We set out to discover whether or not Social Media Impacts SEO. Here's what we found. (Time to Read: [est_time])
—
(#TechTalkThursday) Penguin Week, Day 4. Final day. We set out to answer the question many small businesses ask, "Does social media impact search results?" It is not surprising that if you ask the SEO experts, you get varying responses. Below is what several experts have to say.
Yes. Social Media is a Ranking Factor.
No. Social Media is Not a Ranking Factor.
Matt Cutts says, "Google will never factor in direct social actions (i.e., Facebook Likes, retweets, and even +1's)."
iProspect, a leading SEO firm, "… social interactions on natural search results are currently inconsequential at best."
Conclusion
Somewhere in the middle lies the truth. Social media and SEO do overlap. There is evidence that shows social shares do impact search. Furthermore, social contributes to the overall organic success of a website. It is a safe bet to make. Strive for more social shares. It certainly cannot hurt.
3 Ways to Get More Social Shares
1. Create a Schedule
When sharing content on social media at 9am, 12pm, 3pm and 6pm, you are likely to get more shares – QuickSprout.
Create a dlvr.it Q to set-up a schedule to share content at the best time.
2. Add Images to Social Posts
Adding images to your social posts, increases engagement by 200% – QuickSprout.
In one-click, add photos to your social steam with dlvr.it. Images appear as full-sized image photo posts within Twitter and Facebook.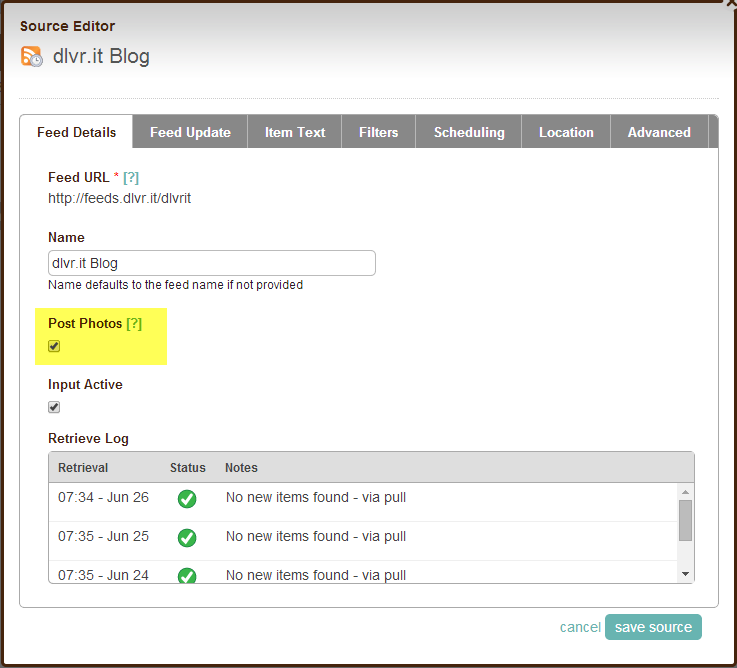 3. Increase Your Presence on Google+
According to Moz, a leading SEO consulting and software company, Google+ plays a major role in search rankings.
dlvr.it makes it super simple to cross post to Google Plus. This is the first step to increasing your +1's on Google Plus.

Now it's your turn. It only takes a few minutes to start increasing social shares. Create a dlvr.it account or tweak your existing dlvr.it account to impact your social media success.