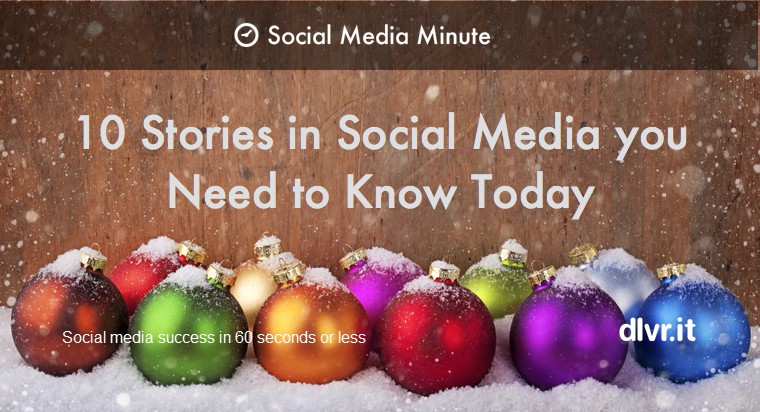 10 Articles You May Have Missed in Social Media [Week of December 6]
Time does not stop. Since it's not easy to follow, read and catch-up with everything, our weekly roundup is here to help you stay on top of all the latest in social media and other interesting facts, trends, and tips.
This week featuring:
1 – Emoji of the week: The Finnish emoji "Stuck"
2 – Two Top Tweets of the week
3 – Three Social Media Growth Hacks
4 – Four Productivity Tips
___
One Emoji
There are emojis to represent virtually every state of being — including, now, the state of being Finnish. To celebrate the run-up to Christmas, the government of Finland has come up with its own set of emoji that capture the particular nuances of Finnish culture. That means, among other things, headbanging, knitting socks, cordially maintaining your personal space — and, yes, occasionally getting your tongue stuck to a frozen pole.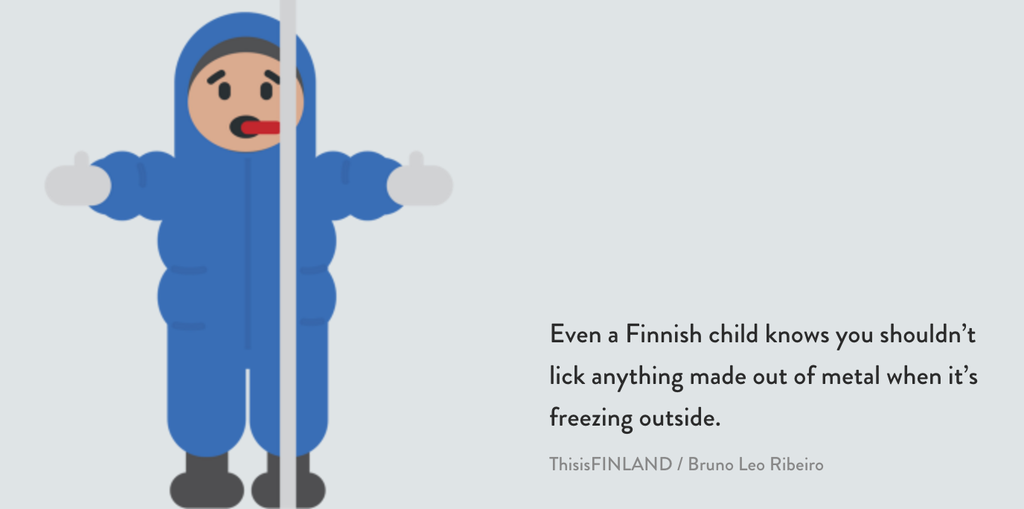 Two Top Tweets of the Week
This one is short and simple but important to remember from Seth's Blog: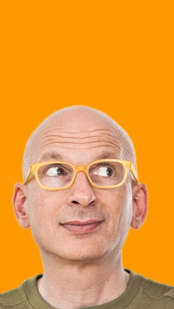 Long isn't the problem. Boring is. 
If someone cares, they'll stick around. If they don't care, they don't matter to you anyway.
No matter how old Star Wars gets it always seems to be trending. With the newest edition of the saga coming to theaters in two short weeks, Twitter is buzzing with all things Star Wars. It seems Star Wars fans can't get enough of the teasers, pictures, trailers, insights, history, toys, and so much more. According to the data I gathered on hashtags.org, #starwars is being tweeted approximately 1500 times per hour. Read more.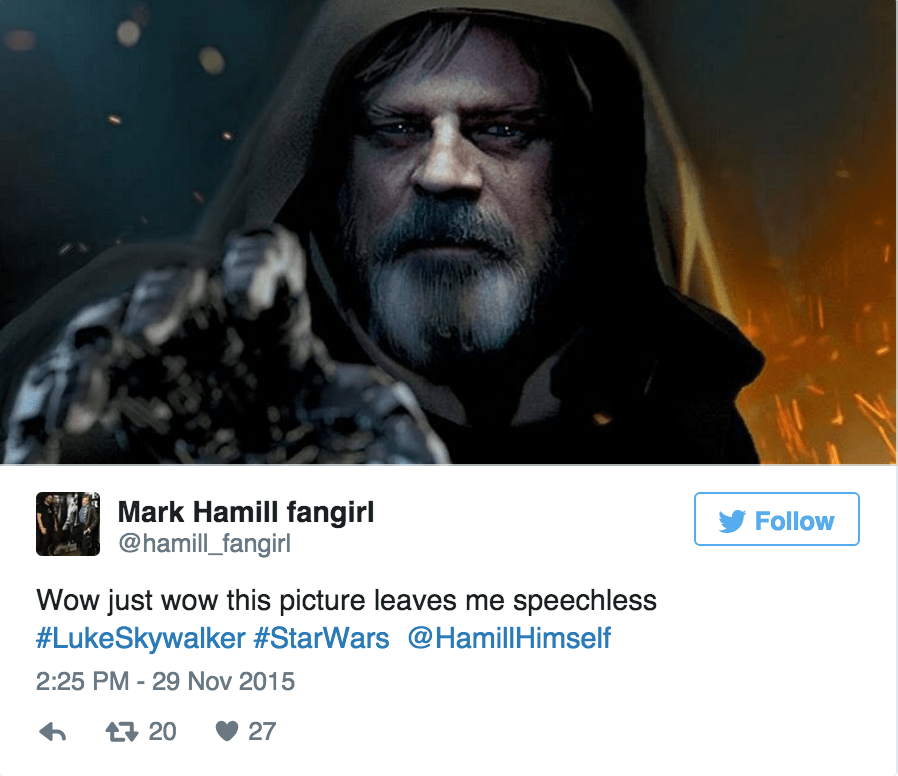 Three Social Media Growth Hacks
There's no magic to creating a usable content marketing strategy. It's kind of like building a habit. Actually, you are building a habit – a content marketing habit. Like all habits, this one is easier to keep if it's simple, effective and easy.
Step 1. The first question: What's your objective? What do you want out of this? Don't just say "more business." Be specific and measurable.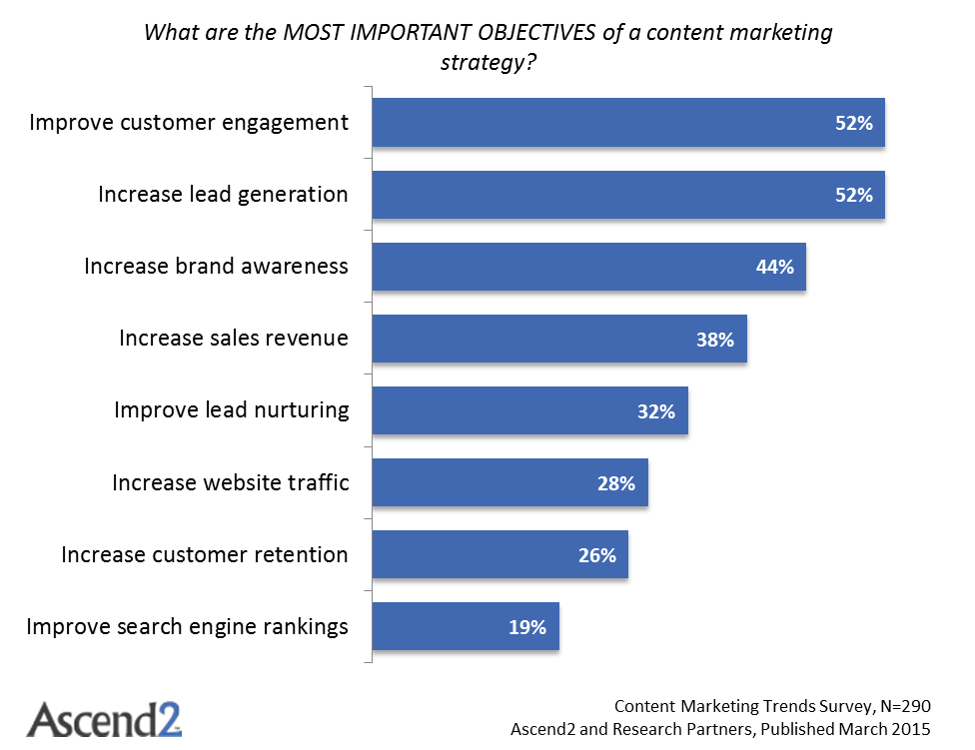 Do want to create stronger visual content for your social channels? Looking for tools to help? A number of budget-friendly tools make it easy to create visual content that invites your social media audience to engage with it.
Sneak peak at tool #1: Quiz Your Followers
Apester is a digital storytelling platform that allows you to create and embed surveys, personality tests, video quizzes and polls into your social posts. The polls and quizzes alone can engage your community even if they're not shared.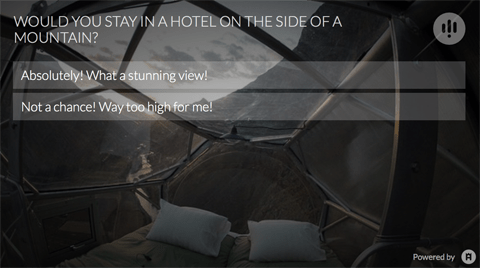 Holiday shopping is no longer a marathon – it's something that happens in moments.
Instead of visiting different shopping malls and looking for the best offers, shoppers are turning to their mobile phones in hundreds of micro-moments that are happening every day during the holiday season. In case you haven't prepared your social media to capture the attention of your customers and trigger Christmas shopping, it's time to use these 8 tips that will make your social media festive and merry for the holidays.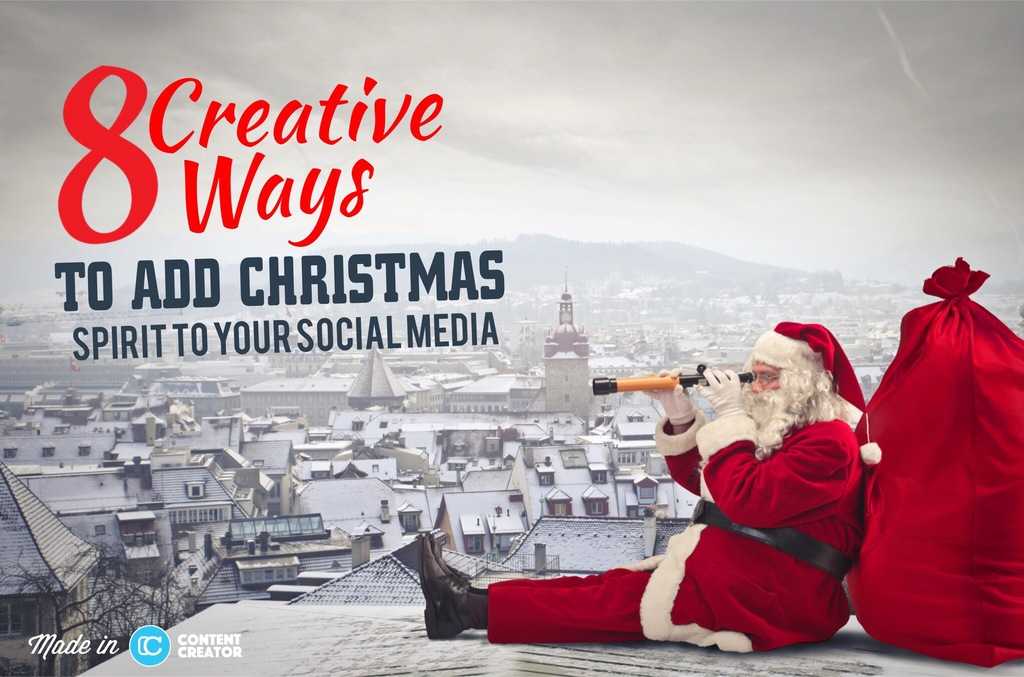 Four Productivity Tips
In 1998, Jerry Seinfeld made $267 million from the ninth and final season of his hit show Seinfeld. But let's take it back. Back, before he was a borderline billionaire comedian. Back before he was even a household name. How does one amass the talent, skill and productivity to write joke after joke, show after show, year after year at such a high level?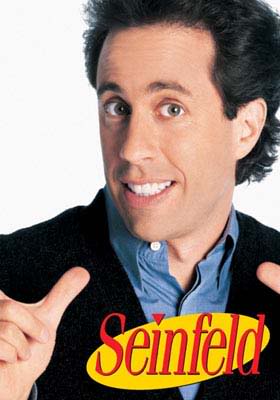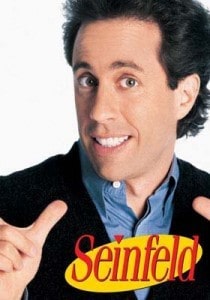 Doing something every day makes it a default behavior.
Default behaviors repeated daily become habits.
Too many companies bet on having a cut-throat, high-pressure, take-no-prisoners culture to drive their financial success.
But a large and growing body of research on positive organizational psychology demonstrates that not only is a cut-throat environment harmful to productivity over time, but that a positive environment will lead to dramatic benefits for employers, employees, and the bottom line.
Qualities of a positive workplace culture boils down to six essential characteristics:
Caring for, being interested in, and maintaining responsibility for colleagues as friends.
Providing support for one another, including offering kindness and compassion when others are struggling.
Avoiding blame and forgive mistakes.
Inspiring one another at work.
Emphasizing the meaningfulness of the work.
Treating one another with respect, gratitude, trust, and integrity.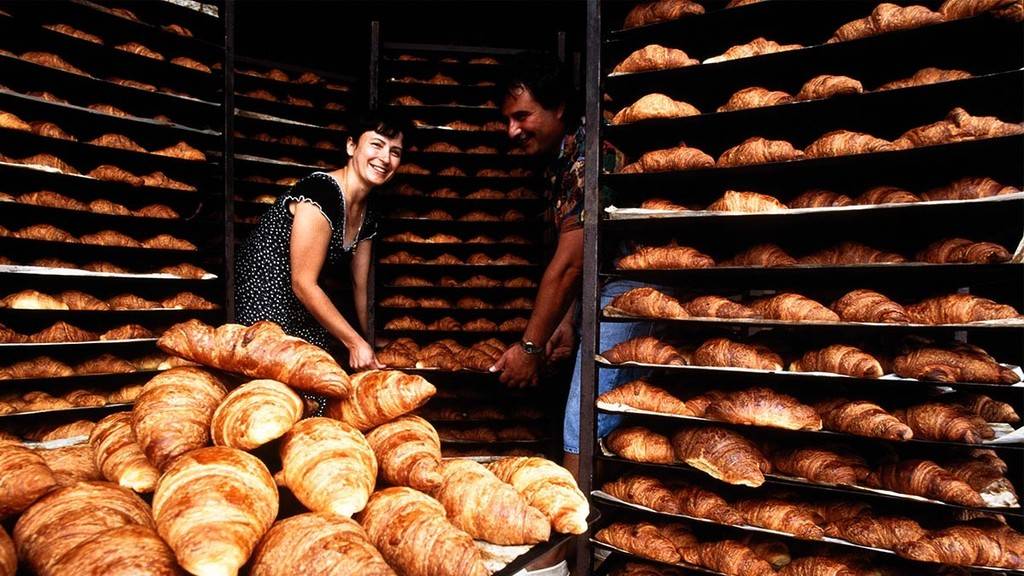 It's the problem we all face at the office: how to manage your time. You're so overwhelmed with meetings and email that you always wonder if you're really getting anything done. And often, you're not.
Why You're So Busy But Get Nothing Done?
The one line answer: you're prioritizing "shallow work." You're making your attendance at meetings, the speed of your email replies and looking busy a proxy for real productivity. It's ineffective, and it's making you miserable.

I bet you're already familiar with the colloquial saying: "It's harder to break a habit than it is to form one."  I was reminded of this last week when an enormously successful businesswoman, whom I greatly admire, told me she was putting a particular habit on her "to-don't" list.  It got me thinking… What bad habits have people like her eliminated from their lives that helped them get to where they are today?
1.  They refuse to let unsupportive people drag them down.
2.  They refuse to let others determine their path.
3.  They refuse to be limited by faulty goal setting.
4.  They refuse to turn their past troubles into present excuses.
5.  They refuse to stop dreaming and achieving, even in the face of failure.
6.  They refuse to let scarcity driven fears hold them back.
7.  They refuse to think small.
8.  They refuse to chase people/customers (they attract them instead.)
9.  They refuse to run a project (or a business) without a proven system.
10.  They refuse to sweat the small stuff.
11.  They refuse to make uneducated guesses.
12.  They refuse to stop learning.
___
Read any interesting social media facts recently?
Have any social media tips or tricks to share?
We'd love to hear from you!
Debra Garber
VP of Finance & Operations, Chief Content Contributor, and backyard chicken farmer. I happily share my experiences traversing the wilds of social media. Will trade social media tips for fresh organic eggs. Motto: "Live the life you love, love the life you live."