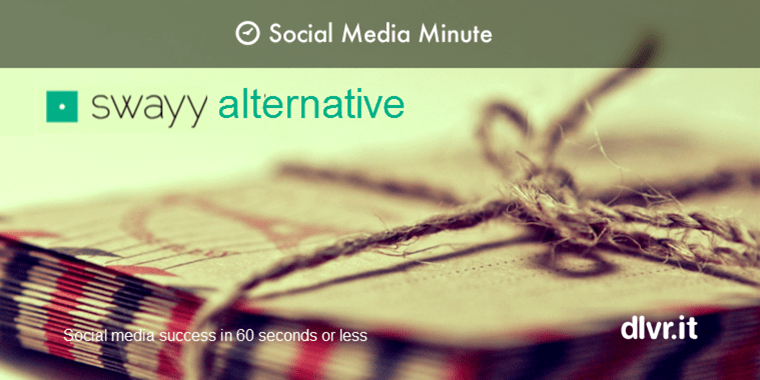 Swayy.co Alternative for Content Curation
We've been a fan of Swayy.co's content curation tool. Unfortunately, they recently announced they are ceasing operations July 24th, 2015.
We will be shutting down the Swayy app on July 24th. We apologize for any inconvenience this may cause you, and soon we will be sending a note with more details about this transition.
If you are in the market for a Swayy replacement, please accept this as your personal invitation to check out Concierge by dlvr.it. We would love to have you.

What is Concierge by dlvr.it?
Concierge handpicks content to share with your social media audience. Concierge was created to remove the burden of trying to implement a successful social media strategy when you have limited time and resources.
As "concierge" implies, we do the work for you. We fill your social media void with:
Handpicked content by real humans targeted to your readers
Optimized articles to boost clicks, engagement and reach
Time-tested social media tactics that turn fans into customers
Why Concierge?
When you sign-up for our monthly subscription, feel comfort in knowing you are leveraging our experience monitoring over 600,000 social media-minded businesses that share over 2 Million stories a day to over 1 Billion fans and followers.
Looking for more time to focus on your customers? Let Concierge by dlvr.it handle your social media.