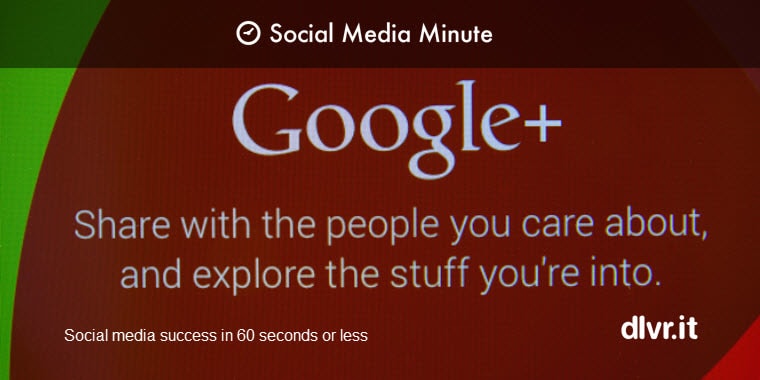 9 Steps to Improve the One Google+ Feature with the Greatest Impact on Search Rankings
Search Engine Optimization (SEO) experts have been debating the value of Google+ and its impact on search rankings. There is evidence to suggest Google+ posts do pass SEO benefits not found with Facebook and Twitter for example. However, as with all things regarding Google search, no one really knows for certain. In our research to discover whether or not Google+ impacts search rankings, we found only one factor that the experts do agree on that has the highest impact on search results.
[icon name="info-circle" class="lg" unprefixed_class=""] 
The +1 button, used for Google+, makes it easy to show that you like or agree with something. It's similar to a Facebook Like.
+1's Pass Page Rank
Cyrus Shepard, Direct of Audience for Moz, shares research on the power of +1's.
Google has replaced Page Rank influenced links with nofollow, which pass no link equity. This includes profile links, "contributor to," and shared URLs. There is one exception. Public +1's remain followed.
[icon name="info-circle" class="lg" unprefixed_class=""] 
nofollow is a value that can be assigned to a link to instruct search engines that the hyperlink should not influence the ranking of the link's target in the search engine.
For now, whenever a visitor +1's your content without sharing it to their stream, this results in a followed link as long as the visitor has +1's set to "public". This could be an oversight, or Google could remove these followed links soon. For now, this may be the last remaining place that a +1 may actually pass link equity.
To support the Moz research, Searchmetrics found Google +1's have the single highest correlation with Google search ranking (0.4), higher than the number of Facebook shares (0.34), number of backlinks (0.34), and total Facebook Likes, Shares, and Comments (0.34).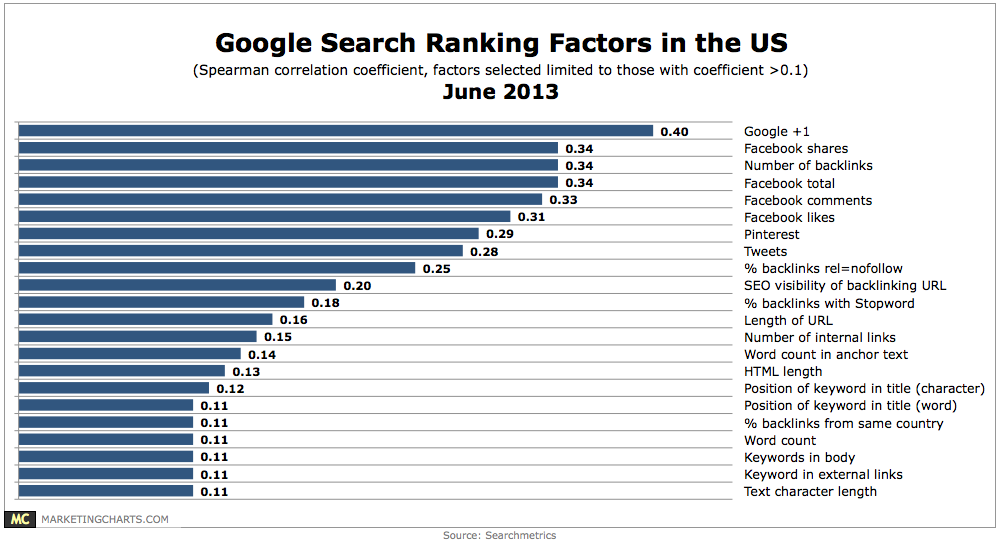 Cyrus summarizes:
The point is not to go out and accumulate a bunch of +1s.The point is, and the evidence seems to suggest, that earning a link on Google+ is like earning any other type of editorial link, and these links have actual value with real benefits.
9 Steps to Boost +1's
The basic rule of thumb is to create great content and build an audience for that content. Below are a few suggestions to grow your Google+ audience. The links provide support material for each suggestion.
It all starts with writing great content your audience enjoys. A +1 is an endorsement of the quality of your content much like a Facebook Like or a Twitter favorite.
Add the +1 button to your blog content to encourage participation from your readers.
Follow to be Followed. Add relevant people to Google Circles. They will likely reciprocate the follow. This will expose your content to more people and increase the likelihood of more +1s.
Include hashtags when you post to Google+. This broadens the reach of your content and exposes it to people following that hashtag.
Create an RSS feed of your unique Google+ content and share it across your other social networks.
Post content to Google+ at the optimal time when most of your audience is listening.
Mention potential customer's Google profile in your content. They will get notified. This brings your brand to their attention.
Promote your Google+ profile in your email signature.
Start and follow Google+ communities relevant to your niche.
I have to admit, I am a bit green when it comes to Google+. If you have any additional tips, I would love to hear from you.