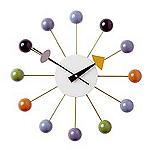 Timing is Everything! Schedule Your Content Delivery
dlvr.it is excited to announce content delivery schedules! Now, you can schedule the days and times dlvr.it checks your feed for updates and posts to your social networks. You now have more control than ever over your content distribution to Twitter, Facebook and beyond.
Want to post only during business hours: Weekdays between 9 am and 5 pm?
How about only posting new items weekends at 10:15 am?
Or…weekdays between 9 am and 5 pm, then on the weekends at 10:15 am?
No problem. You choose the days and times, and we'll deliver your content on time. What are you waiting for? Now is the time schedule your content distribution!
To Schedule Your Content Delivery:

1. Sign up for a dlvr.it account.
2. Set your timezone.
From the Settings tab, select and save your timezone. All scheduled posts will be made on the times and days in your selected time zone.

3. Select a Feed to Schedule
From Deliveries > Routes, rollover the feed you want to schedule and click the edit button (pencil icon). Select the Scheduling Tab.
4. Set your Schedule
Click the + to add your first event. Windows set time windows during which dlvr.it will post new items. Single updates post once at the scheduled time.
Charles Smith
Entrepreneur, Technology Enthusiast, Anthropologist / Evolutionary Psychologist.