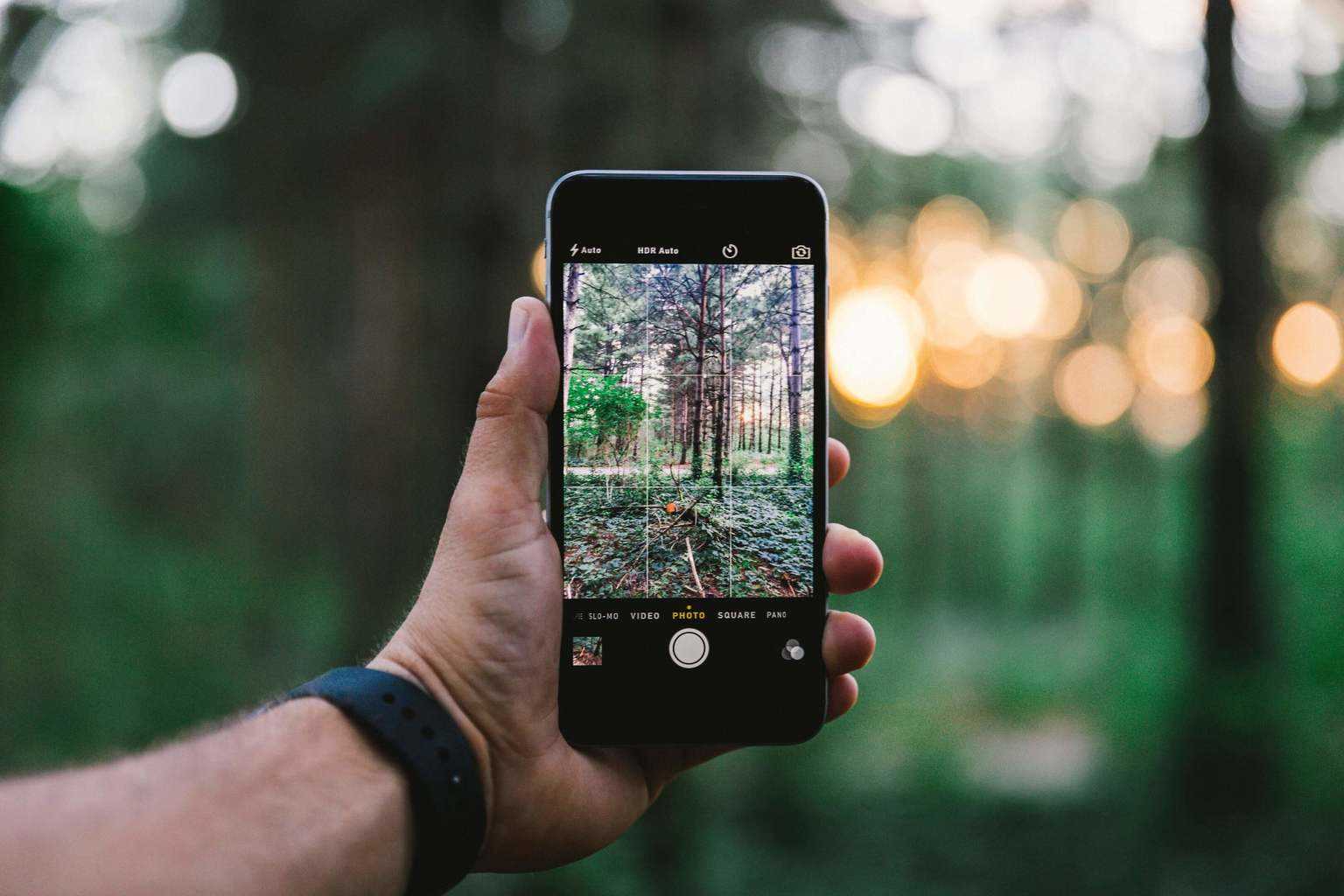 How to Create Rich Tweets of Your Twitter Images
In October, Twitter made it possible to enhance your timeline with image and video previews. What this means for you and your readers is that now Twitter images or video preview will display when you share a tweet (see below).
Previously, your readers would need to "expand" the tweet or be taken off the timeline to review the image or video – creating unnecessary clicking and abandonment from your timeline. With this new feature from Twitter, your readers can reply, retweet or favorite a tweet WITHOUT leaving your timeline.

As we have previously discussed, images greatly improve the interactivity of your social posts. Here are a couple more facts to consider:
Color visuals increase the willingness to read content by 80%
Visuals positively affect participation (reading, clicks, shares, purchases) by 80%
dlvr.it has made it super simple to create rich tweets with Q. When you share content on Twitter, dlvr.it automatically shares it as a rich tweet with auto-preview enabled. The tutorial below explains how to do it.
Getting Started with Twitter Images
Step 3. Once you create a new Q, return to the dashboard and click "Help, I'm Empty!" on the new Q you just created.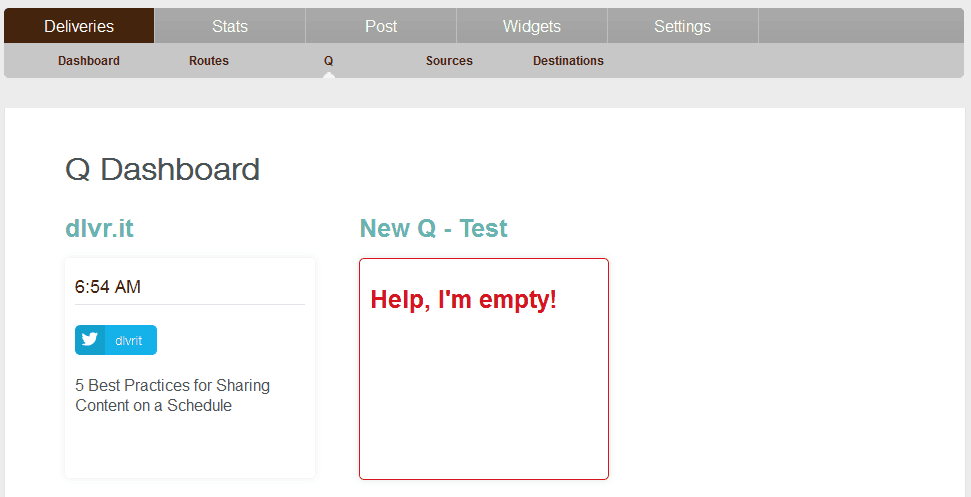 Step 4. Add text, URL and upload an image.
If you are sharing a video, add the video's URL along with your text. For example, if you're sharing a YouTube video, click on the 'share' link below the YouTube video on Youtube.com. Copy and paste the URL into the text box.

A. Start typing your message (icons will appear upon typing). An auto-summary will appear when you add a URL. You can delete this or just ignore it.
B. Click the Camera icon
C. Select an image from your computer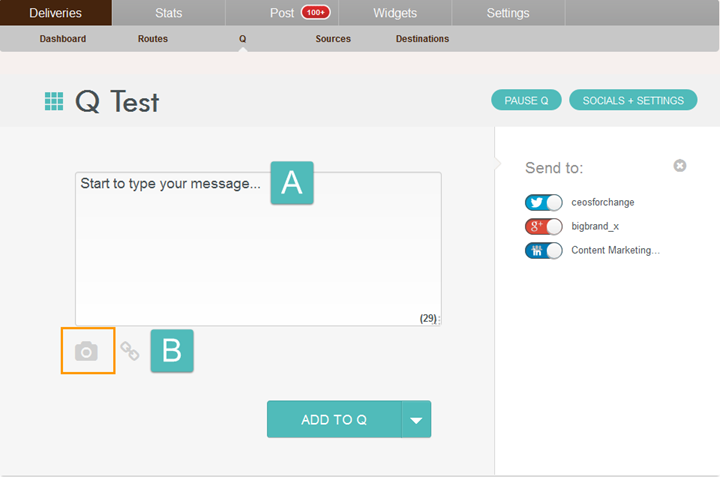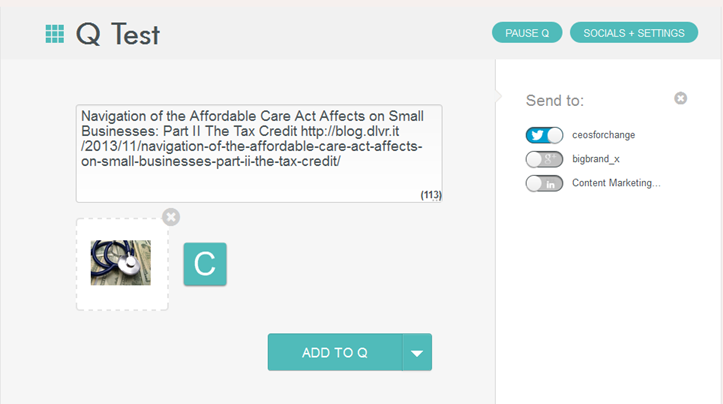 Step 5. Choose one of three options to share your new rich tweet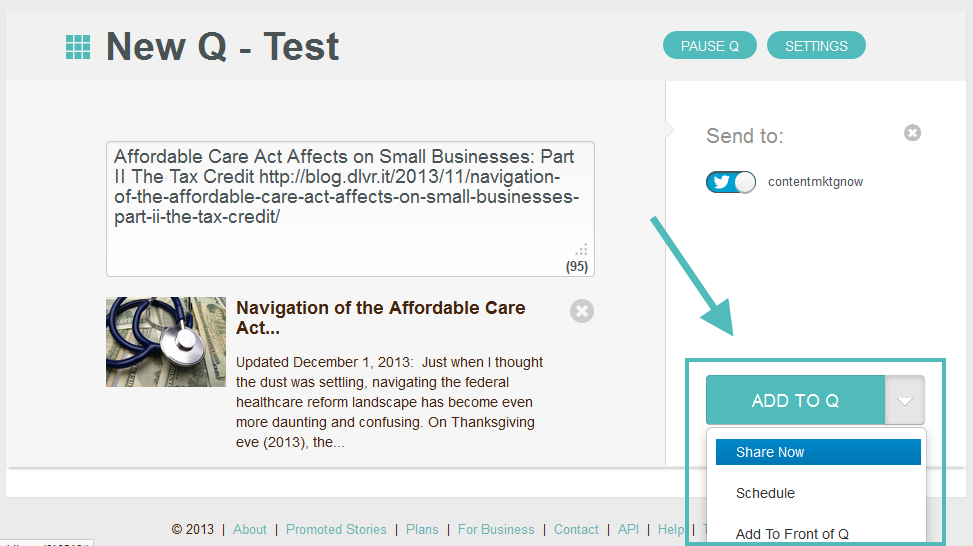 Your tweets are sure to stand out with images and videos.