What Exactly is Vine and How to Perfect Your Vine Strategy to Capture the Millennials (Infographic)
While on a recent vacation, my teenage daughter and friend were giggling away in the back seat of the car. Being a nosey Mom, I asked what they were up to. One responded with, "we're looking at Vine's." Living in the wine country, I'm quick to assume they are looking out the window at the vineyards. But, why the giggles?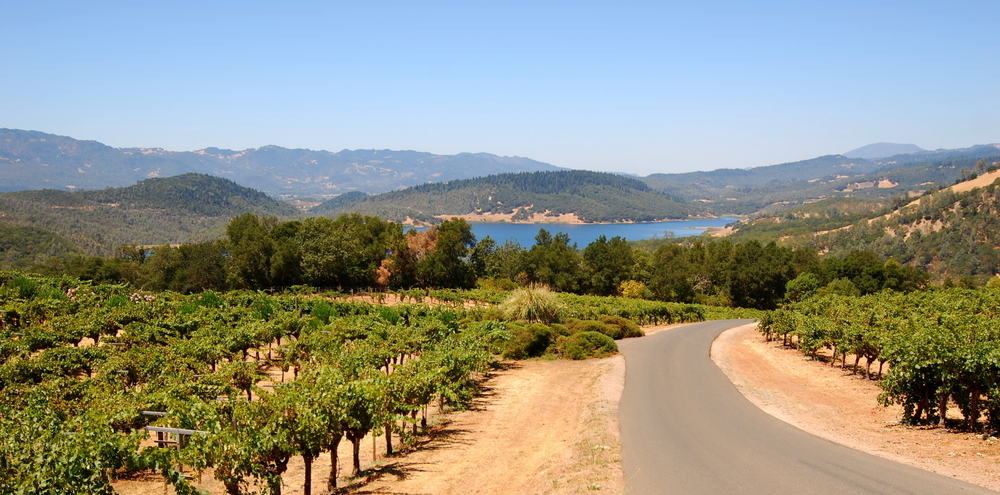 What Exactly is Vine?
Directly from one teenager: Vine is a video-sharing app. It's fun to look at six-second videos from friends and others you follow on Vine. It's similar to Instagram but for videos. Oh and yeah, once it ends, it starts again. There is a ton of funny, and just plain goofy people on Vine, which makes it fun.
(So, just to be clear, Vine is not about vines, or vineyards or winemaking – after all. It's about fun, funny and funnier videos.)
3 facts about Vine I learned from the teenagers:
Vine's are 6-second video's
These 6-second video's never end (they loop, and loop, and loop)
It is FUN
Researching later from my computer, I found out more: Vine is not just any video-sharing app. Vine is designed in a way for you to film short, separate instances so they can be linked together for a total of six seconds. Each short video plays in a continuous loop and is viewable directly in Twitter's timeline or via RSS feeds to Facebook, Tumblr, and other social sites.
Vine is the best way to see and share life in motion. Create short, beautiful, looping videos in a simple and fun way for your friends and family to see.


The immense popularity of the Vine app among 14-20-year-olds has given rise to notable influencers within Vine. Contributing to the phenomenon of influencer marketing, Vine has seen an influx of brand penetration and marketing efforts particularly directed towards millennials. Many companies have begun to use this platform as an advertising channel, by having popular users endorse products.
I found this excerpt fascinating from ReelSEO.com about teenage Vine star Lele Pons:
For the second month in a row, teenage Vine star Lele Pons, who is perhaps best known for pulling pranks on her friends and family, was the most watched Vine creator, with an incredible 390 million views, or loops, as they are known on the site. Lele Pons, a Miami-based teenager became the first Vine star to reach 1 billion, and then 6 billion loops. The teenage sensation has over 8.4 million followers on her Vine account, generated 390 million views in June 2015, and picked up 342K new followers last month alone.

Along with King Bach, gamer BoxBox, Rudy Mancuso, Thomas Sanders and other Vine superstars are the new Influencers for millennials, Pons can command a good fee for any product or service they endorse. She has already used her Vine channel to collaborate with or promote Ritz Crackers and HP, and belongs to a stable of Viners represented by Gary Vaynerchuk's Grapestory, a company dedicated to matching Vine personalities to brands such as Virgin Mobile, and GE.
Why Vine?
Its six-second videos replay on loop—perfect for our ever-shortening attention spans
100 million people view Vine content each month
Users share 8,333 videos every minute
74 percent of Millennials report using Vine at least a few times a week
And, the real potential for your business:
Branded Vines receive 400 percent more shares than branded videos
For great examples of branded Vines, check out the Best Branded Vines of June 2015 from ReelSEO.
A side note to parents:
Is Vine appropriate for everyone?
Not all Vine videos are suitable for everyone, especially children under the age of 13. While there are some clear rules about what kind of videos you can and cannot post, removing a video requires someone from the Vine community to report it as inappropriate. And because Vine does not offer parental controls, there's no specific way to prevent someone with the app from viewing certain videos.
How to Perfect Your Vine Strategy [Infographic]
The following infographic from SurePayroll and Ghergich & Co. published by SocialMediaToday discusses ways to create and grow your brand on Vine – all in six seconds:
Stay in the know
Share breaking news (either brand- or industry-related)
Hold contests
Highlight your best fans
Managing a successful Vine account is all about planning, purpose, and clear branding. Below, you'll find tips to broaden your brand awareness and enhance your social media presence beyond just photos and words.

As you can probably tell, I'm very new to Vine. Please feel free to share any tips or experience so I can pass them back on to the teenagers (and myself)!
Debra Garber
VP of Finance & Operations, Chief Content Contributor, and backyard chicken farmer. I happily share my experiences traversing the wilds of social media. Will trade social media tips for fresh organic eggs. Motto: "Live the life you love, love the life you live."