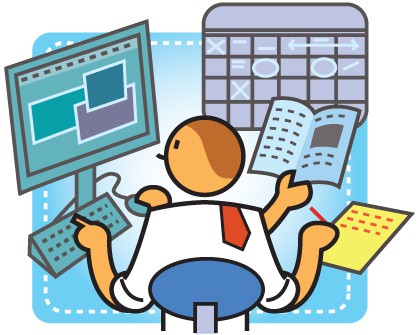 Win Back 10 Hours of Lost Productivity with these 3 Social Media Time Savers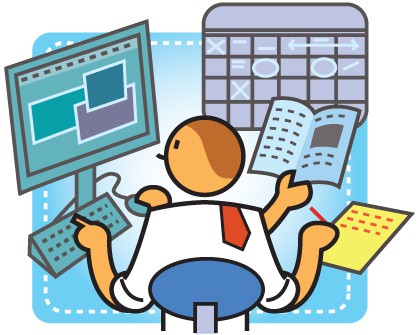 Hiring staff, training employees, managing finances, customer service, selling – all demands of a small business owner. Who has time for marketing, not to mention implementing a social media plan? How often do you say, "I wish I had more hours in the day to get this all done!"
It's no secret that success in customer communications comes from fresh, relevant and a regular cadence of good content. Unfortunately, producing this content is easier said than done given all the other demands of a small business owner.
When I talk to customers I often hear, "I don't have time to keep up with my blog or 'do' social media right." With the Holidays looming, it only means more demands on your time.
The reality is though, sharing content with customers through email or social media whether that is new products updates, sales or helpful tips, drives traffic and sales.
The value of social media:
14.5% of Amazon's traffic on the day after Thanksgiving came from social sites

64% of Twitter users have purchased a product after seeing it mentioned on Twitter

80% of online shoppers & 71% of in-store shoppers say email offers influence them to buy
Whether you are gearing up for your busiest time of the year or just looking for a few ideas on being more productive, these time-saving tips will surely add hours back to your busy schedule every week. Saving 15-20 minutes per day adds up to big time savings by week's end.
1. Create a drip marketing program – Time saved: 4 hours per week
Have a Cyber Monday holiday promotion planned?
Planning a new product launch?
Trying to increase webinar attendees?
Before you realize time has not stopped, it is 5 p.m. and you forgot to share a discount code with your readers that expired at noon. Oops. It happens. Take 15 minutes right now and create a list of the deals, promotions and sales for the next 7 days (or longer). You not only will save time but will recoup lost sales by planning ahead.
Follow this tutorial to get started:
How to create a drip marketing program with dlvr.it.
2. Add a bookmarklet, browser extension or an email-to-your social networks for quick sharing – Time saved: 2 hours per week
The only constants in business are taxes and change. Whether inspiration strikes at 3 a.m. and you pour your soul into a new blog update or you stumble across an inspirational piece of content while in line at Starbucks, there will always be a need to instantly share an update across your social networks or in your email newsletter that is not pre-planned.
Follow these tutorials to get started:
Share content anywhere with dlvr.it's browser extensions.
How to add the dlvr.it bookmarklet for your iPad
How to email social media fans and followers while standing in line at Starbucks.
3. Content sharing automation – Time saved: 4 hours per week (assumes one daily post and one weekly email update)
When I am helping time strapped small business owners start a productive content sharing program, my first piece of advice is, "Find your digital center." What that means to me is to find the one 'hub' where you can create content that fits your writing style. For me, it's the blog. From that digital center, update all your other channels. Once the content is added to your digital center, let the tools handle the automatic sharing to all your other social channels.
Follow this tutorial to get started :
How to create an RSS-to-Social program.
How to create an RSS-to-Email program.
Bonus Tip: Automatically append URLs with unique tracking parameters – Time saved: 15 minutes per week
Remember to automatically append all your links with tracking parameters. You can see if the fruits of your labor pay off through traffic and sales. For example, if you are using Google Analytics you can easily append UTM parameters to your URLs.
Follow this tutorial to get started:
How to automatically append URLs with Google UTM parameters with dlvr.it.
With just a few adjustments to your content sharing plan, you will gain over 10 hours of time back into your already busy schedule!