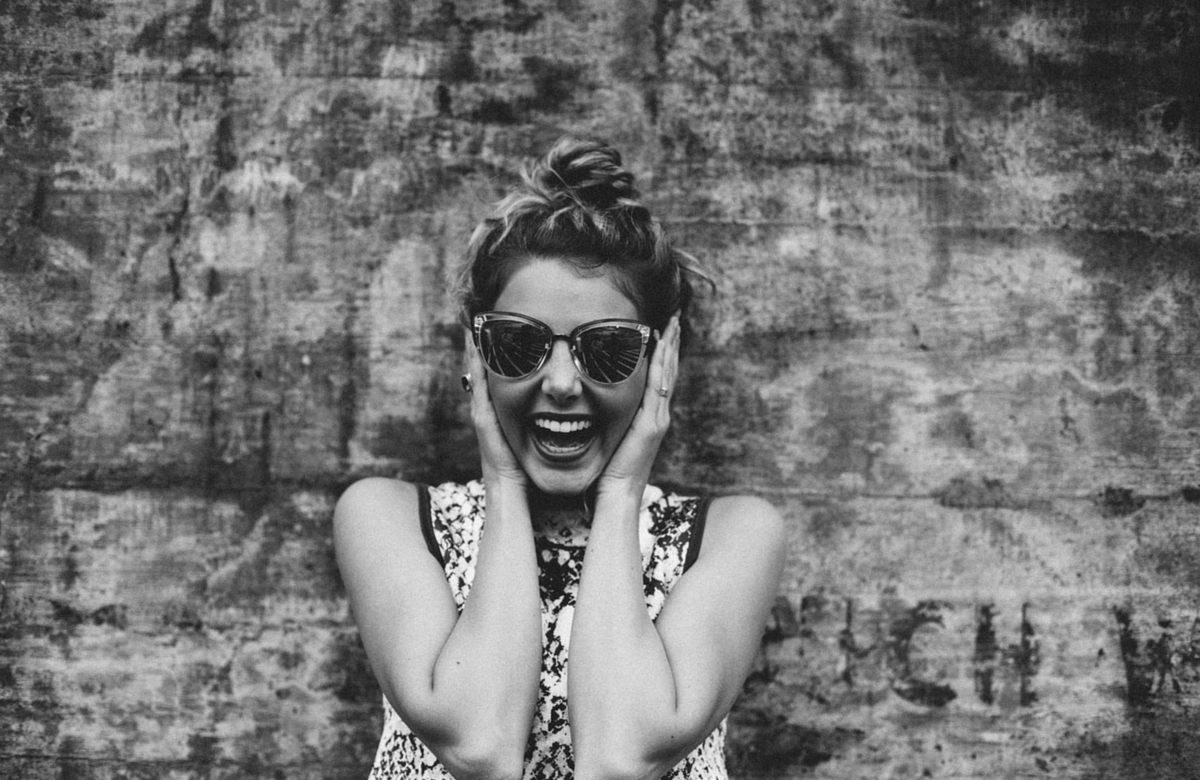 7 Sandwich Board Signs That Will Stop You in Your Tracks
Looking to increase foot traffic to your business? In the "olden" days, proprietors of restaurants, bars, and cafes used to place sandwich boards out in front of their establishments to advertise specials and attract business. Today, however, some sandwich board signs cease to have anything to do with the services provided inside.
The thinking now seems to be something like, "Today's special? Not important. But how about our sense of humor? Pretty great, right? Could people this funny make bad food? No way!"
Does this tactic work? I don't know. But I did get a kick out of the seven stop-you-in-your-tracks sandwich board signs listed below. I guarantee that you'll at least chuckle a little or maybe more!
7 Sandwich Board Signs
1. Today Only. How many do we have to pay for tomorrow?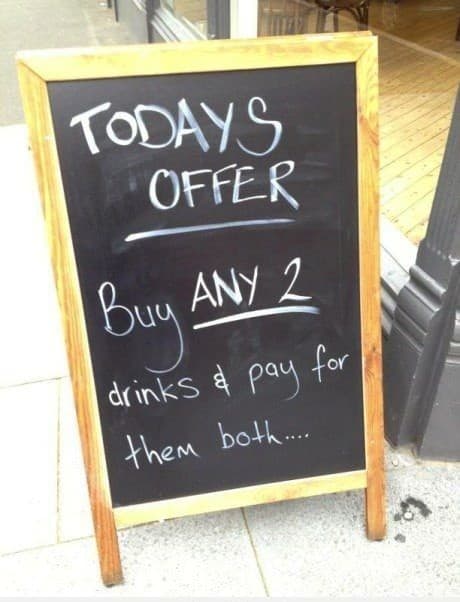 Note to the small business owner: Erase drinks and add deserts or flower bouquets or beef jerky… just a thought.
Here's another thought-provoking one:
2. Happy Minute. It's only a minute long, but half price is pretty awesome.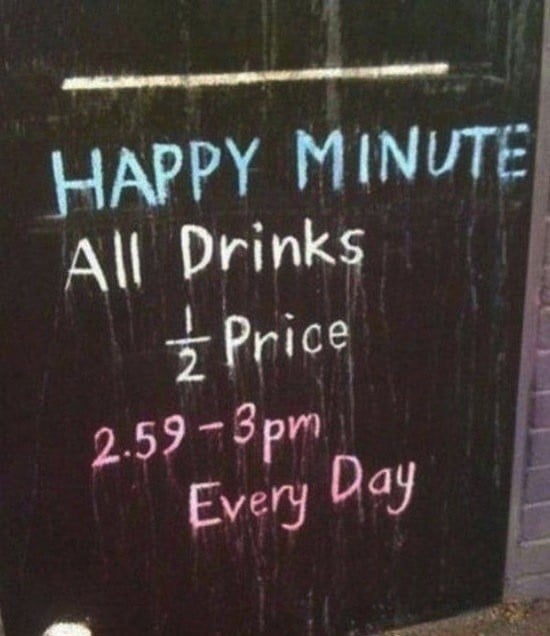 Next up: Pizza, Coffee, Meatballs and English Humor, in no particular order of importance…
3. No Excuse Pizza. Pizza, how I love you, let me count the ways.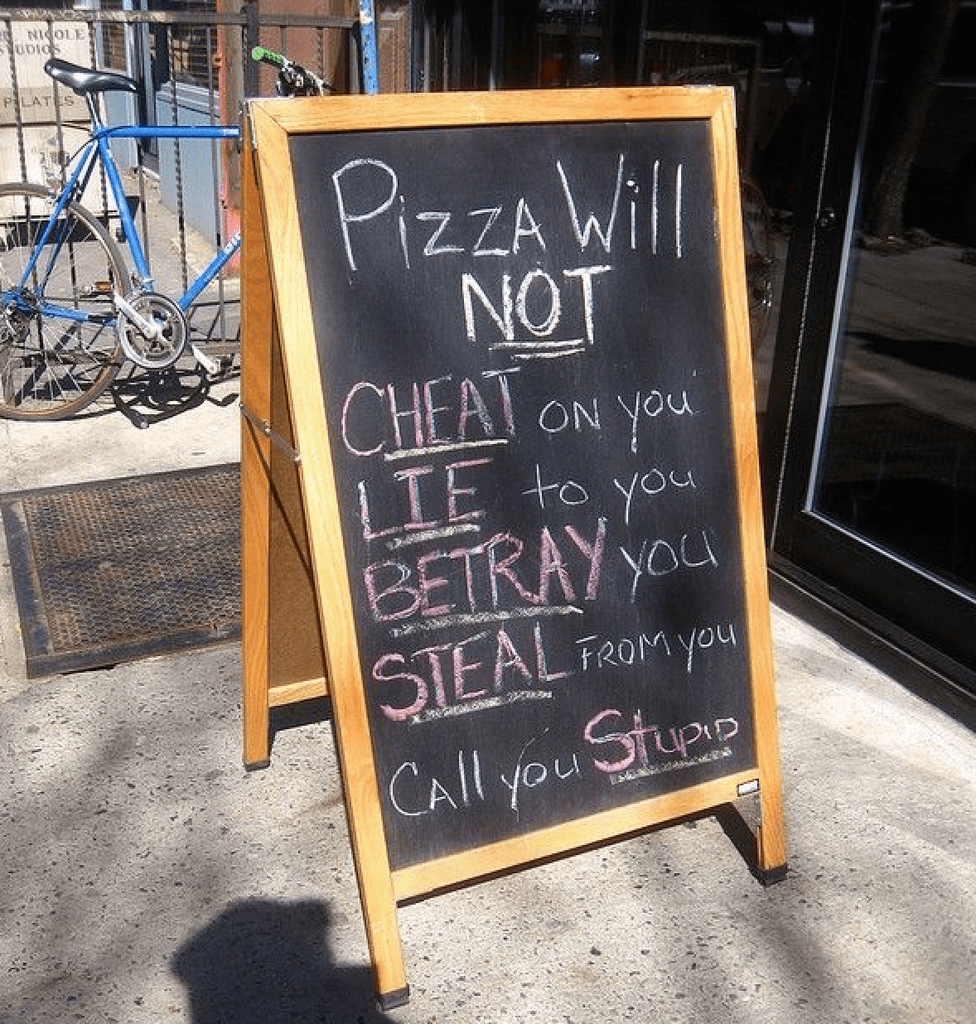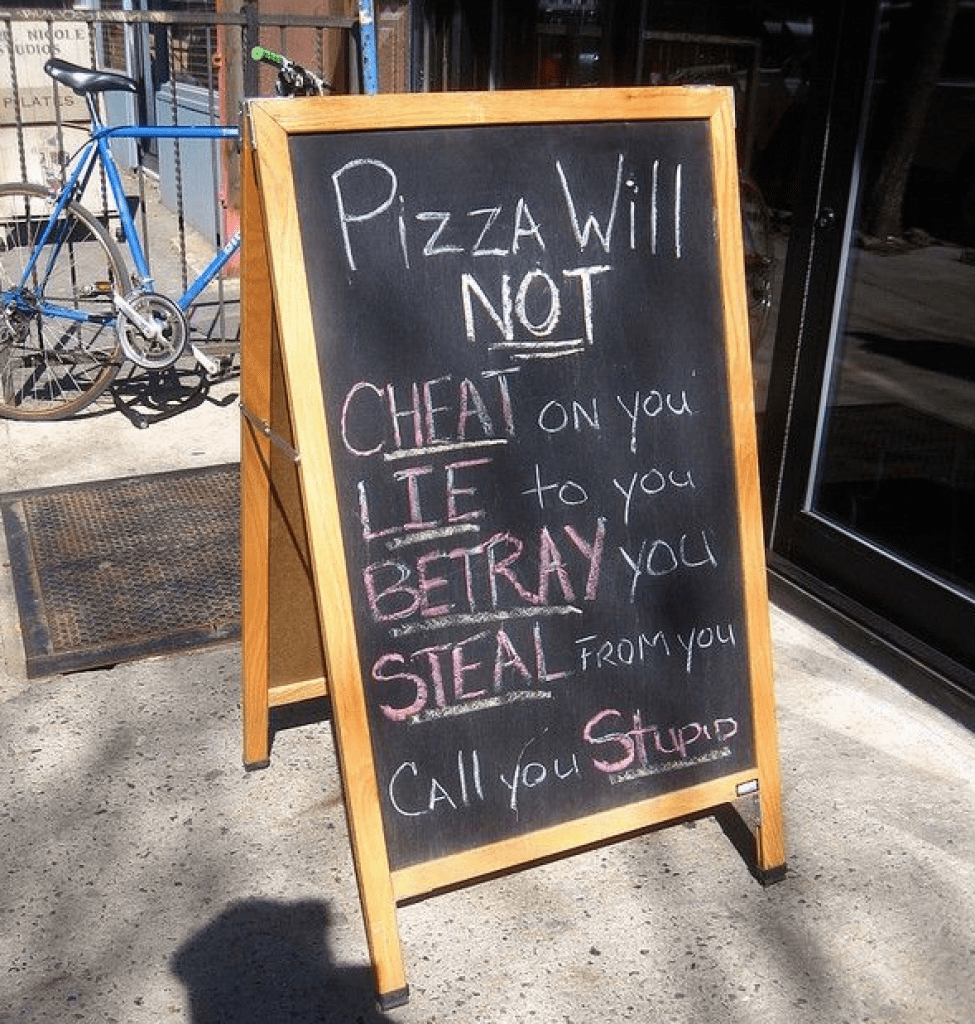 4. Guilt Free Coffee. For the Catholic school girl (or boy) in all of us. Make sure to stop (or else) at Bad Habits next time you're in Maple Bay, British Columbia.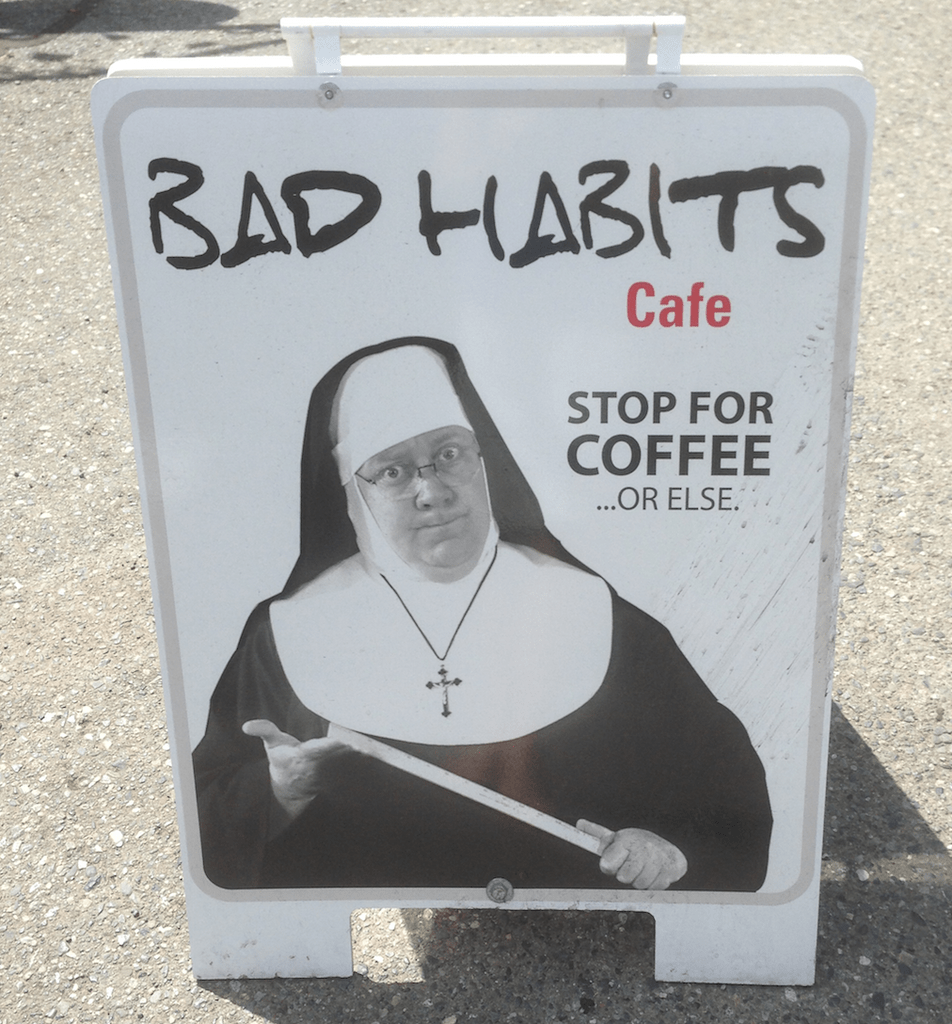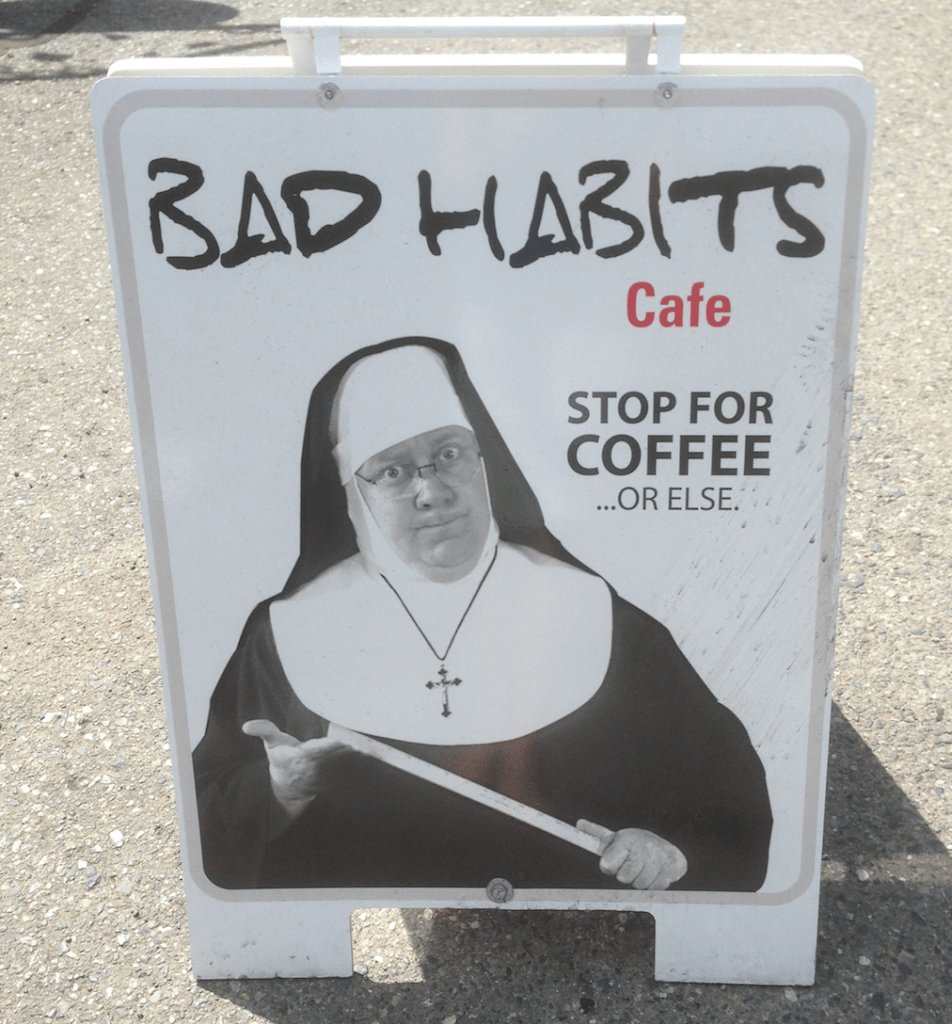 5. Hey, Meatball, How Many Balls Will You Take? Hopping on the #BreakingBad bandwagon, if you're hungry, order one of Hey Meatball's mouthwatering Hey "Sandwiches" from the menu.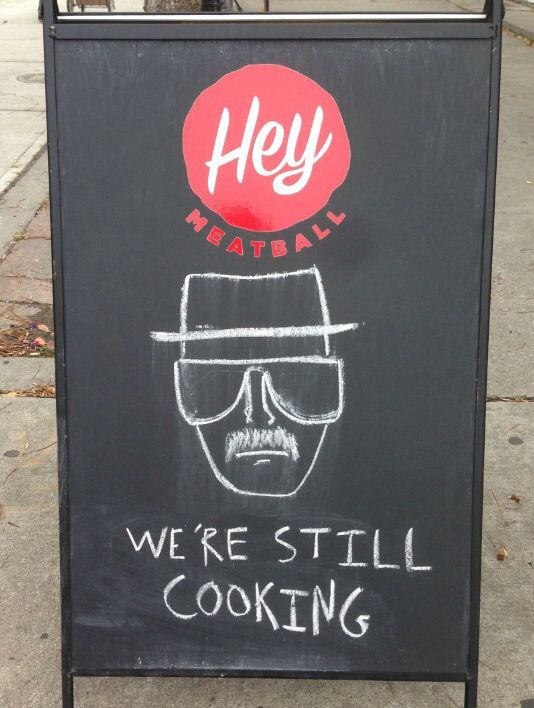 6. Slice of English Humor (or is it humour?). It's like Monty Python on a sandwich board. Get it?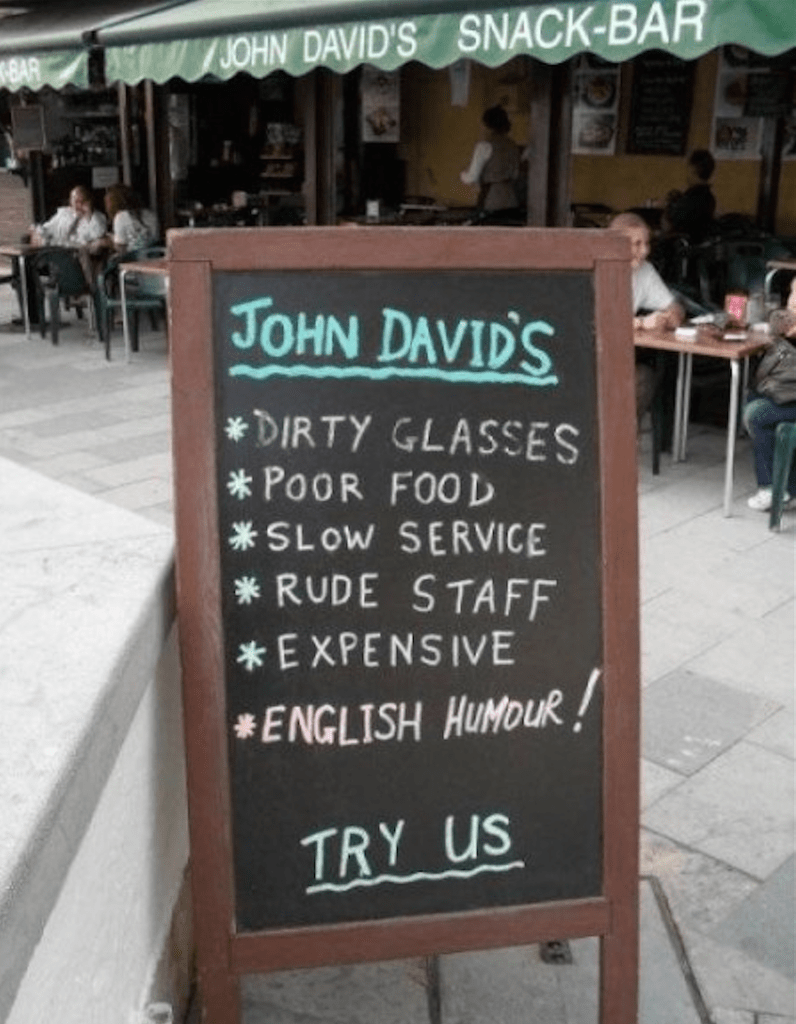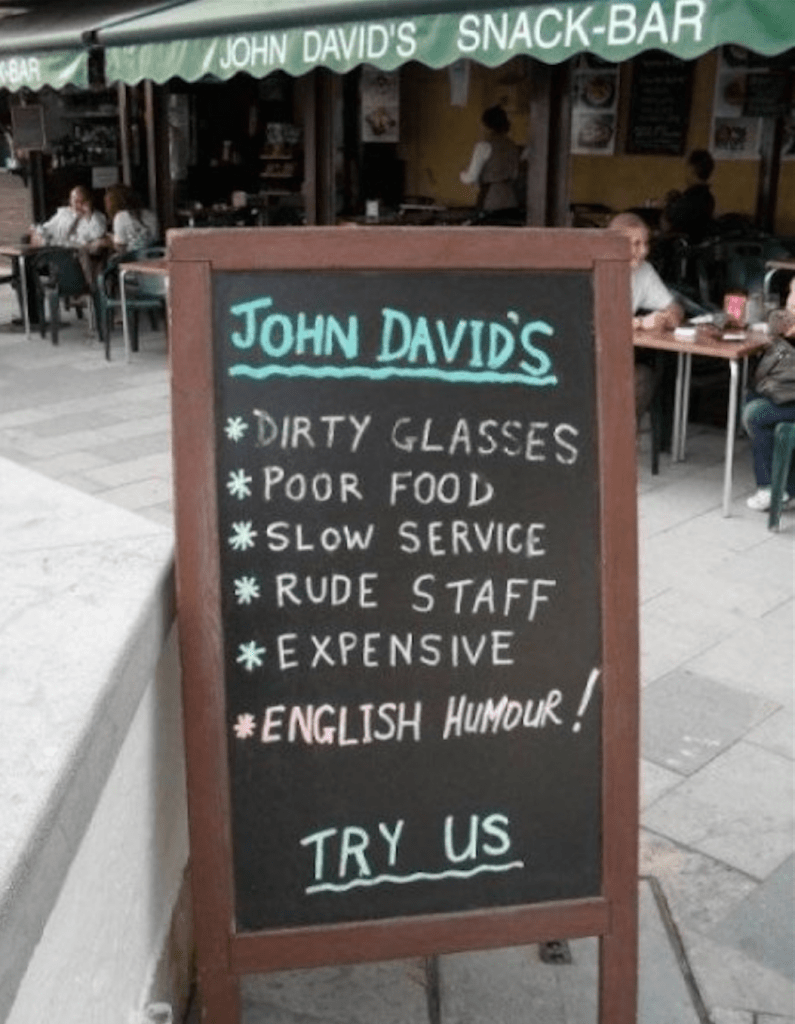 Finally….
7. Simplicity. The sign that says so little, and yet so much.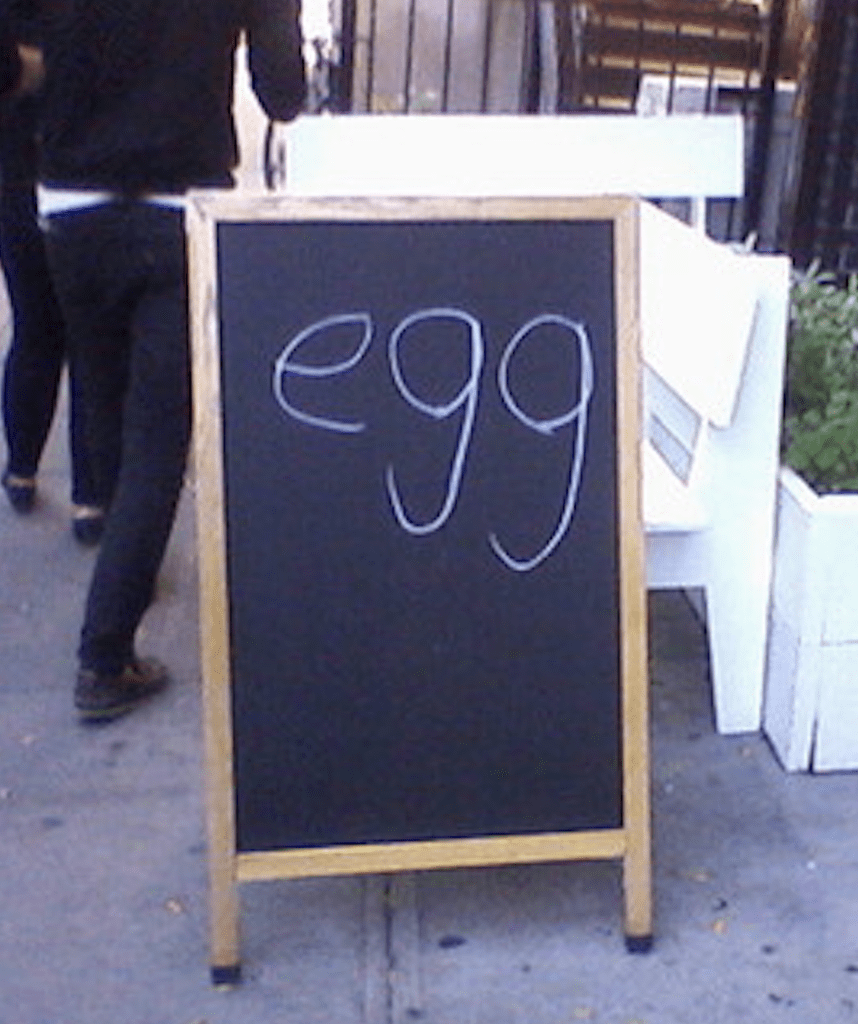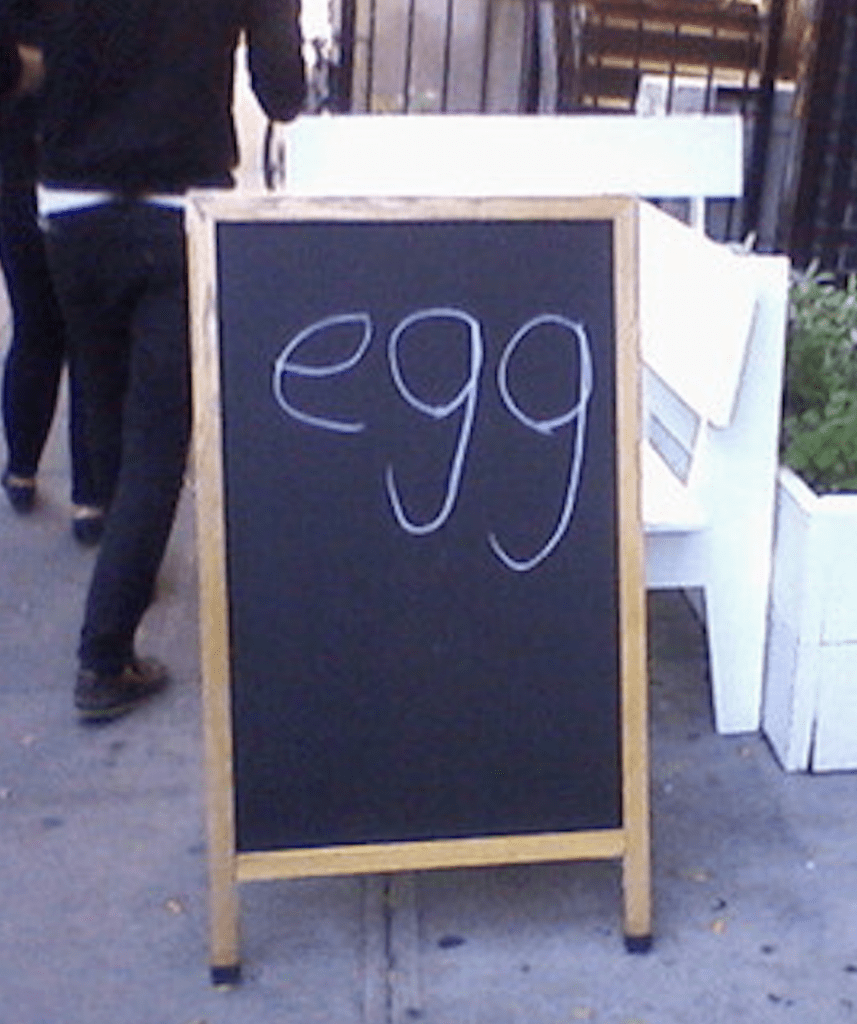 Fess up! Did you chuckle?  Snap a picture and share any chuckle-worthy sandwich board signs that stop you in your tracks.
Debra Garber
VP of Finance & Operations, Chief Content Contributor, and backyard chicken farmer. I happily share my experiences traversing the wilds of social media. Will trade social media tips for fresh organic eggs. Motto: "Live the life you love, love the life you live."