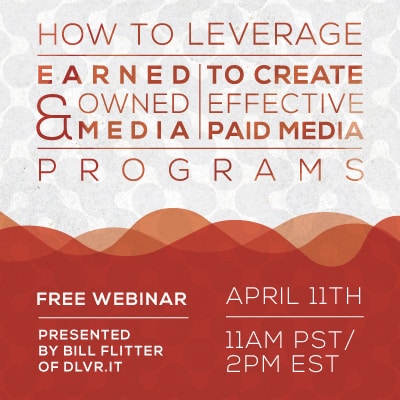 FREE Webinar: Learn how to create effective content syndication programs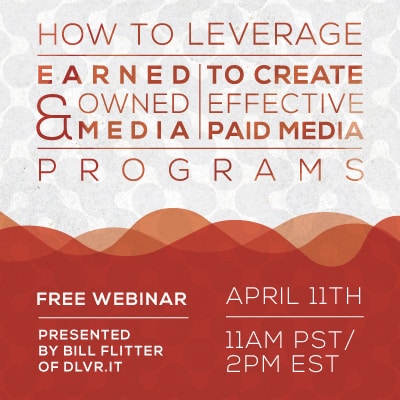 Does your content marketing program subscribe to the belief of "write it and they will come?"
Often times the last mile of content marketing, content amplification, is forgotten or perceived to be too time consuming or expensive.
Join content syndication thought leader and dlvr.it's CEO & co-founder, Bill Flitter, at a free webinar, Thursday, April 11, 2013 from 11:00 a.m. – 12:00 p.m. PST.
Bill will discuss how content amplification can make or break a content marketing program with tips and tricks you can take advantage of regardless of your company's size or budget.
This free webinar will explore how to create an effective content distribution program and include:
Tips to scale a content marketing program beyond your blog
How to amplify your content while saving money in the process
Identify where to find free data to help guide your paid distribution programs
Register now for the Free Webinar: How to Leverage Earned and Owned Media to Create Effective Paid Media Programs hosted by Vertical Measures.
You can also hear more from Bill at the Content Marketing Strategies Conference, May 7-9, 2013 at The Claremont Hotel Club & Spa in Berkeley, CA.
Debra Garber
VP of Finance & Operations, Chief Content Contributor, and backyard chicken farmer. I happily share my experiences traversing the wilds of social media. Will trade social media tips for fresh organic eggs. Motto: "Live the life you love, love the life you live."