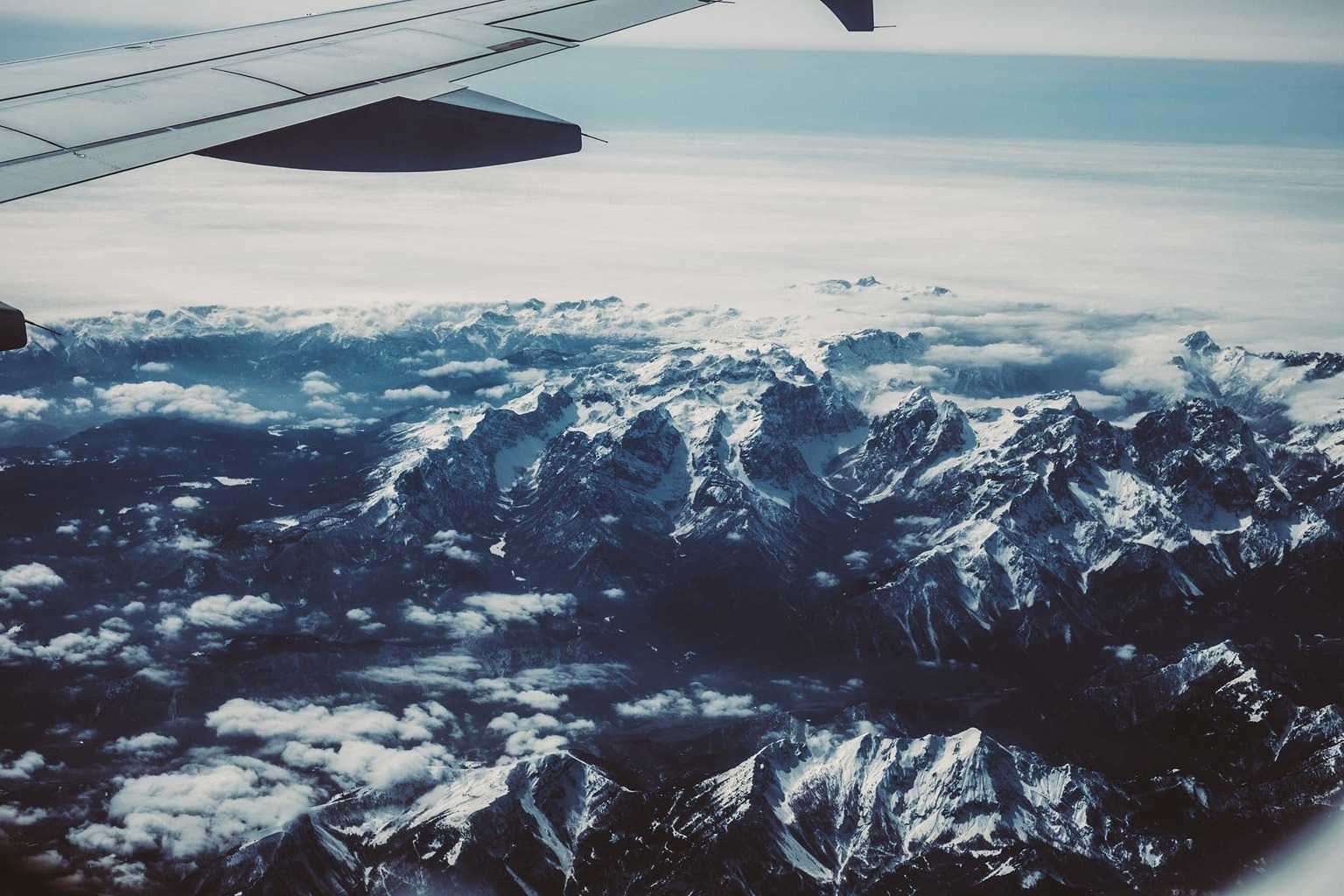 Storytelling with GoPro: Watch Your Nonprofit Engagement Rate Soar
Do you want your nonprofit to be memorable in an online world with increasingly diminishing attention spans?
Then you'd better be a good storyteller and (quick)!
Stories engage the hearts, minds, and souls of the readers. According to Jenifer Aaker, a professor of marketing at Stanford's Graduate School of Business, stories raise over twice as much as statistics alone.
56% of individuals that support nonprofits on the social Web confirm that compelling storytelling is what motivates them to take action on behalf of nonprofits. That means that if you're not telling your stories, you may be missing out on funding and other support.
From NTen.org: Storytelling, The Spice of (a Nonprofit's) Life
The Nonprofit World Thrives on Stories
Storytelling is the most powerful way to engage donors and supporters in your nonprofit's work. Good storytelling can connect people emotionally to what your charity does in ways you can't achieve through other means. Storytelling brings your work to life. – Charityinfo.org
Storytelling is everywhere:
Storytelling in your appeal letters
Storytelling on your website
And, for a good reason:
Stories drive engagement.
Why do stories raise the bar and raise more money?
Because, stories are impactful, compelling and memorable. As importantly, they connect on a personal level.
The problem is:
Telling a story isn't easy. People spend years crafting that skill.
Telling a story is not good enough; you've got to tell a GOOD story.
Make sense? Thankfully, there are some tried and true storytelling devices out there that make that task a whole lot easier.
And thanks to the magic of GoPro, here's one easy storytelling solution…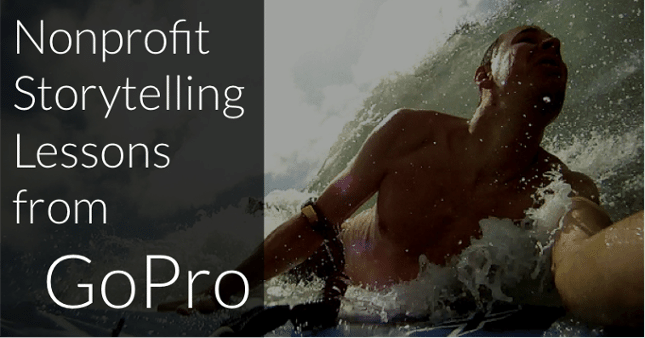 3 Ways to Capture + Share Your Nonprofit Cause Using GoPro
GoPro's cutting edge camera line is extremely affordable, easy to mount, and built for adventure. With so much flexibility, it is the perfect compliment to your nonprofit marketing efforts!
Using GoPro's slogan Capture + Share Your World, here are three easy ideas from the Salsa Blog on how you can Capture + Share Your Cause:

First: If you don't have one, borrow your kids GoPro (any model will do)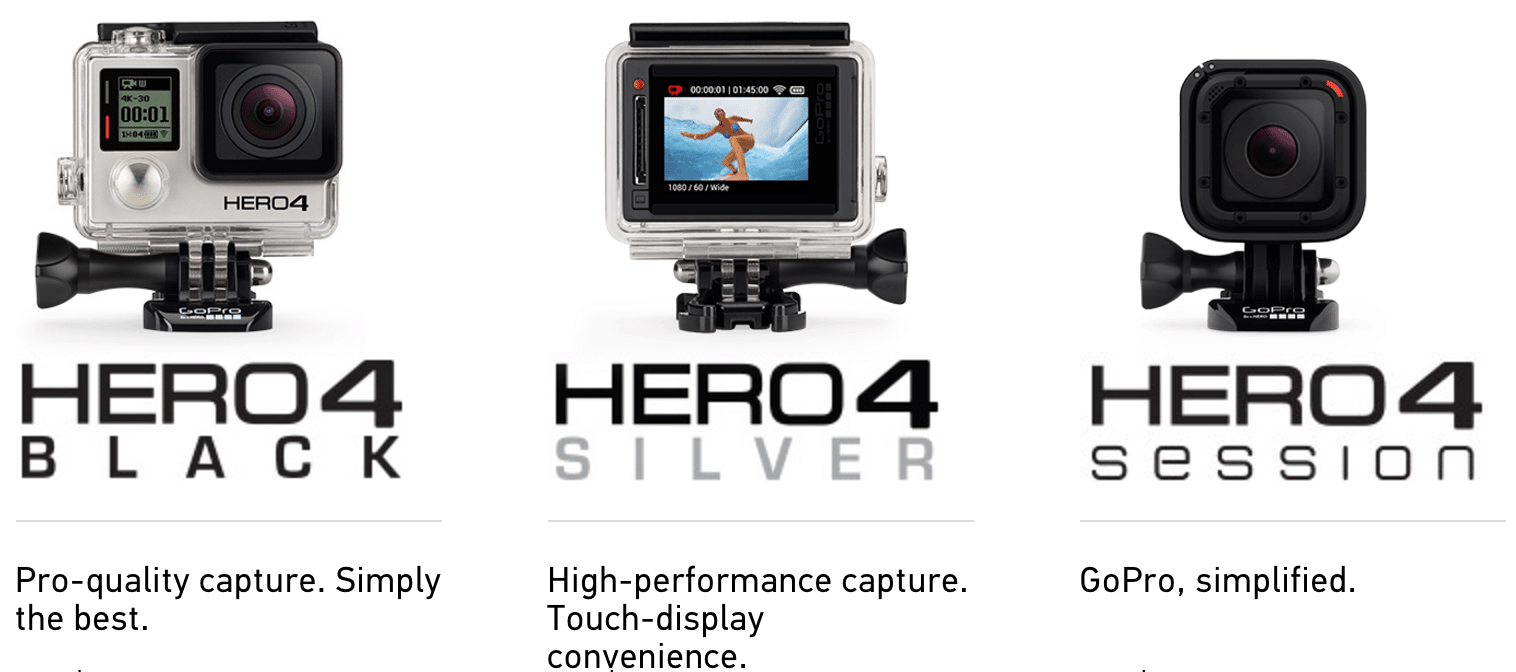 1. Awareness Building
— > Idea: Record highlights from your latest event, mission, or success story, and then share on newsletters, your website, or on social media pages.
— >> Goal: By sharing your latest activity, your donors will see your organization as an actively engaged nonprofit that is taking steps to help the cause you're passionate about. These highlights will give you loads of fresh, relevant content to keep your constituents interested.
Example 1: Humane Society. Use GoPro to show volunteers playing with new animals that have come to the shelter, or even feature a "New Friend of the Month" and include new shelter animal videos in e-newsletters.
Example 2: International Ministry. Bring a GoPro on your next international missions trip and record gatherings, faith-encounters, and outreach events.
2. Volunteer Onboarding
— > Idea: Attach a GoPro camera to a volunteer for a day to show behind-the-scenes work and detailed videos of tasks that a potential volunteer would be completing. Edit and share the video on the Volunteers page on your website and use it in volunteer recruitment outreach!
— >> Goal: This shows potential volunteers a preview of their responsibilities, and can assist in showing them how to handle certain tasks and situations. These videos will also reduce the amount of time your staff has to spend physically training new volunteers.
Example 1: Retired Race Horse Rescue. Show volunteers at work feeding and caring for horses. While volunteers obviously should still see an actual demonstration of these methods, previewing these tasks with a video will reduce the amount of time staff will have to spend explaining the jobs.
Example 2: Food Bank. So many different volunteers come in and out of food banks and homeless missions. Having a short interactive video that shows how to get the work done would speed up training for all the brand new volunteers.
3. Promote Advocacy
— > Idea: Show before and after video of work your organization has accomplished. Create time lapses that showcase an event, from preparation to execution to take down, all from a bird's eye view. With GoPro mounting capabilities, you're only limited by your imagination.
— >> Goal: Show the world the work your supporters are doing or share how your mission can accomplish change. Videos compel supporters to join the fight!
Example 1: Park Conservation. Show a time-lapse video starting with a littered park and let GoPro capture your team revitalizing the area. Use mounting accessories to mount the GoPro to a tree, bench, or pole. Pro note: The video could lengthy, so use the time-lapse feature on GoPro's free software to move quickly through frames.
Example 2: Political. Record political supporters at rallies and on the road, interview them and record unique perspectives of events as they unfold. Upload them to social media, tag the participants and let the sharing begin.
You've Filmed Your GoPro Masterpiece – Now What?
Share, share, and share:
Post in your social media updates (see smart automation below)
Share in emails to potential donors
Share in thank-you emails to current donors
Share in your E-Newsletters
Promote in upcoming events
Create a YouTube Channel of your videos (see below)
Add to website pages
More ways you can use social media and storytelling in your nonprofit:
1 – Using Periscope:
Power of Using Periscope for Nonprofits and Storytelling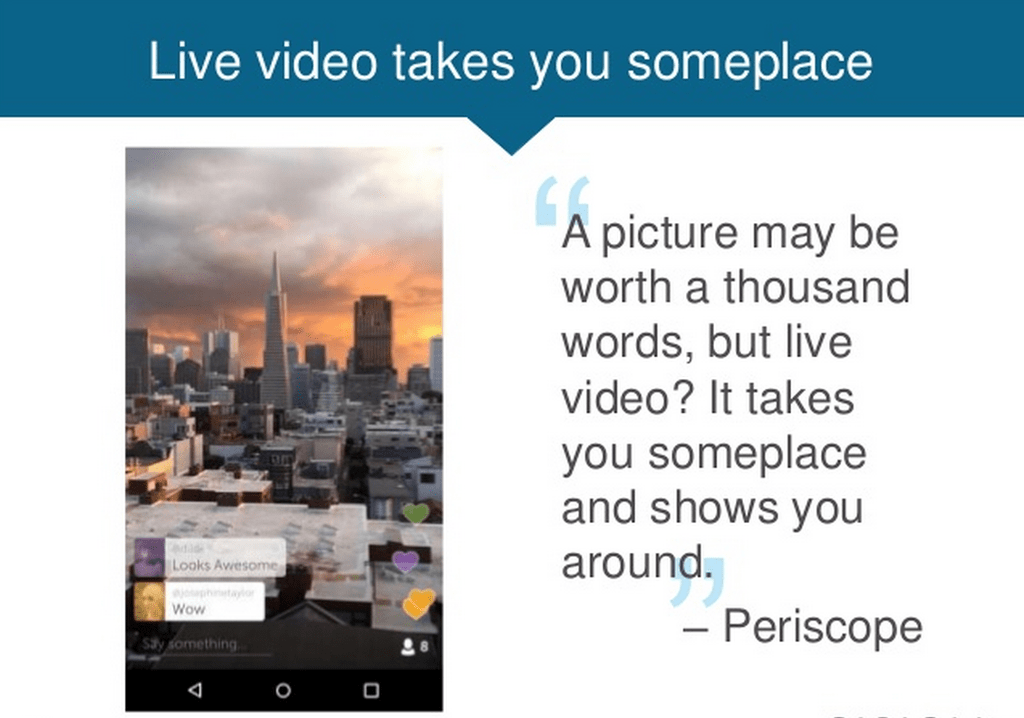 2 – Using YouTube: 
Nonprofits, YouTube, and Content Curation: A Perfect Marketing Mix
The program allows nonprofits to leverage GoPro's deep understanding of brand engagement.
From the beginning, we've had a vision to scale GoPro as a platform to inspire. Our goal with GoPro for a Cause is to help social causes inspire a global audience with their stories. The world has given so much to GoPro and we're excited to give back." – Founder and CEO Nick Woodman
Each cause will receive GoPro products, production assistance and the powerful reach of our global platform to get the word out about their mission and to assist in their fundraising efforts.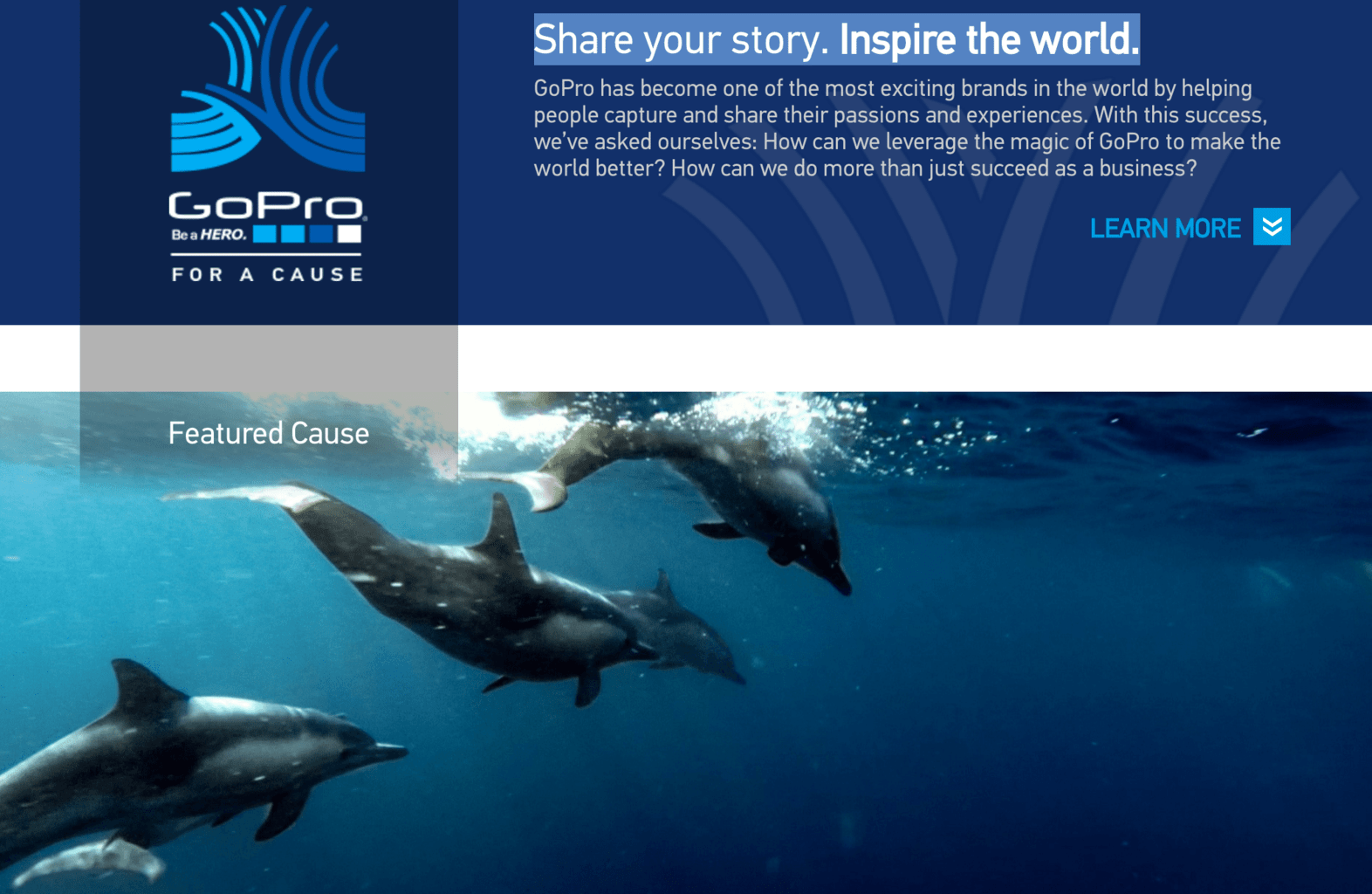 GoPro and Smart Automation using dlvr.it
Take away the difficulty of sharing outside the GoPro environment. Sharing videos from GoPro to social media is easy using dlvr.it's smart automation. All you need is an RSS feed and a little creativity.
Automation is easy. By following the steps in our post on dlvr.it
Use dlvr.it to go from:
GoPro > Instagram > dlvr.it > Social routes (Facebook, Twitter, etc.)
Pro Tip: After uploading your video to one place (example: YouTube, Instagram, Vimeo), dlvr.it can distribute it to Twitter, Facebook, LinkedIn, Tumblr and more.
___
" At the end of the day people won't remember what you said or did, they will remember how you made them feel." – Maya Angelou
___
Does your organization use GoPro to help tell your story?
We'd love to hear your stories.
Please share!
Debra Garber
VP of Finance & Operations, Chief Content Contributor, and backyard chicken farmer. I happily share my experiences traversing the wilds of social media. Will trade social media tips for fresh organic eggs. Motto: "Live the life you love, love the life you live."