What do you love about Content Marketing? Rebecca Lieb from Altimeter Group responds…
Next up in our ongoing series on what the experts love about content marketing, we caught up with Rebecca Lieb, Altimeter Group's digital advertising/media analyst, to discuss content marketing. Rebecca is a world-renowned digital content expert.  Her most recent book, Content Marketing was published in October, 2011. Rebecca will be sharing research about how organizations are realigning and rebalancing resources to meet the challenges of content marketing at dlvr.it's upcoming Content Marketing Strategies Conference, May 8-9, 2012.  Setting the stage is key to the content marketing lifecycle: Strategize, Create, Curate, Manage, Distribute and Analyze.
What do you love about Content Marketing?
Rebecca: Content marketing is polite. It doesn't interrupt you. It's attractive – literally. It attracts, rather than interrupts, or yells, or gets in the way. Content must be interesting, creative, entertaining, useful, and sometimes even inspiring because if it weren't, it wouldn't attract an audience. Finally, content isn't constrained like ads are. It can spill out of the box, run short or long on time. Unlike a :30 spot or a display ad in print or online, content can take the form it can and ought to take without the restraints of a third party.
 What do you dislike about Content Marketing?
Rebecca: I don't dislike aspects of content marketing so much as I wish we could dispel some marketers of misconceptions about content marketing, e.g. that it's "free." Sure, you're not buying media. But as with any serious initiative, content requires a serious investment of time and resources. Aside from content creators, these are often technological. No one's ever described filmmaking as "free," or journalism, or building mobile apps. It's a frustrating fallacy that "free" is so often applied to content creation and distribution – and it's holding back a lot of potentially successful initiatives.
 Looking ahead to 2013, what does Content Marketing look like?
Rebecca: We'll see more content marketing in 2013, and more still in 2014. That's why you're holding this conference. That's why I've written a book and a research study on content marketing. Marketers are not only realizing the potential of content marketing at every stage of the buying cycle, from branding and awareness through to purchase, but also after: cross and up selling, customer care, reactivation. Finally, the most important aspect of content marketing is it's now in everyone's grasp thanks to digital technologies. Content marketing's been around a long, long time – only now, you don't have to have a budget that can accommodate large scale film or television production, or printing and publishing. You can just DO it.
 
======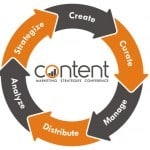 There is still time to register for the Content Marketing Strategies Conference. The conference is the only event to specifically focus on helping companies of any size understand the pivotal role content marketing plays in demand generation, sales, SEO and social. Attendees are guaranteed to walk away with an action plan to kick-start or enhance a content marketing program. The content is structured to walk you through the content lifecycle step-by-step: Strategize, Create, Curate, Manage, Distribute and Analyze.