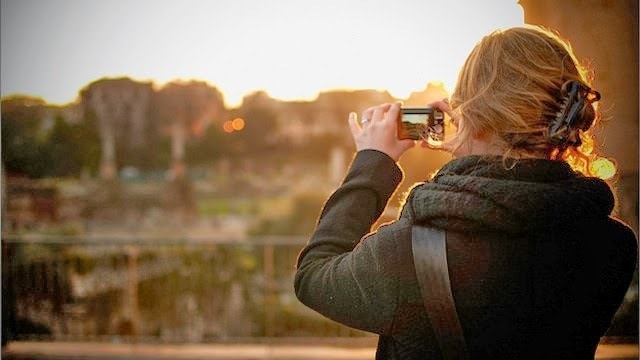 Why Photos and Video Need to Dominate Your Social Media Post (Infographic)
The Friday Column: Tips to jump start the weekend and make you a star before Monday. It's that easy.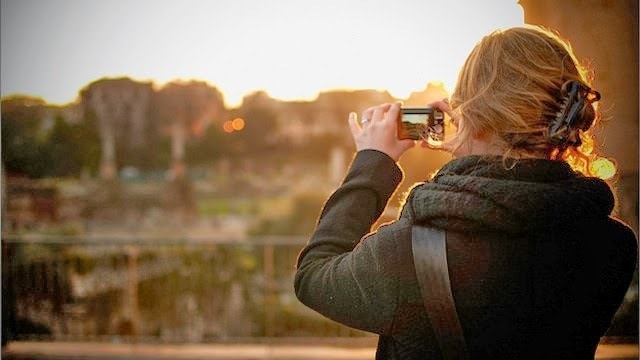 Did you know there are more than 2.5 billion camera phones in the world?  To quote Bob Lisbon from Luminate, we live in the age of the "camera in everyone's pocket".  While standing in a long checkout line at Cost Plus World Market last Saturday, the guy in front of me took out his phone, stood up on one of the displays and quickly snapped a picture of the crowd in front of him.  At this point, he turned to me and I believe in an attempt to justify his actions, said he was Snapchatting.  Hum? I do not have an Instagram, Vine or a Snapchat account.  What am I missing? This guy obviously felt the crowd picture was compelling enough to share with someone for maybe, ten whole seconds.
We spent this week discussing, via our blog posts, the importance of using visuals in social media and tools to help you share.  Whether it's sharing a darling picture of your brother's new baby on Facebook, posting a lunch special on Twitter, using auto-preview of a photo of sizzling soup or showing you're innovative before and after landscape design skills on Pinterest, these images greatly increase social engagement and the interactivity of your post.  According to Twitter, rich social media posts can bring your followers closer to what's happening, and make them feel like they are right there with you. Yep, I was right there with that guy at Cost Plus and whomever he shared his photo with!
Here's a quick summary of some of the interesting facts we mentioned this week:
62% of internet users have shared or curated a photo or video
Visuals positively affect participation (reading, clicks, shares, purchases) by 80%
Research done by New York University suggests that 83% of human learning occurs visually.
This infographic from B2B Infographics takes a closer look at why you must use visual content in social media.
Debra Garber
VP of Finance & Operations, Chief Content Contributor, and backyard chicken farmer. I happily share my experiences traversing the wilds of social media. Will trade social media tips for fresh organic eggs. Motto: "Live the life you love, love the life you live."