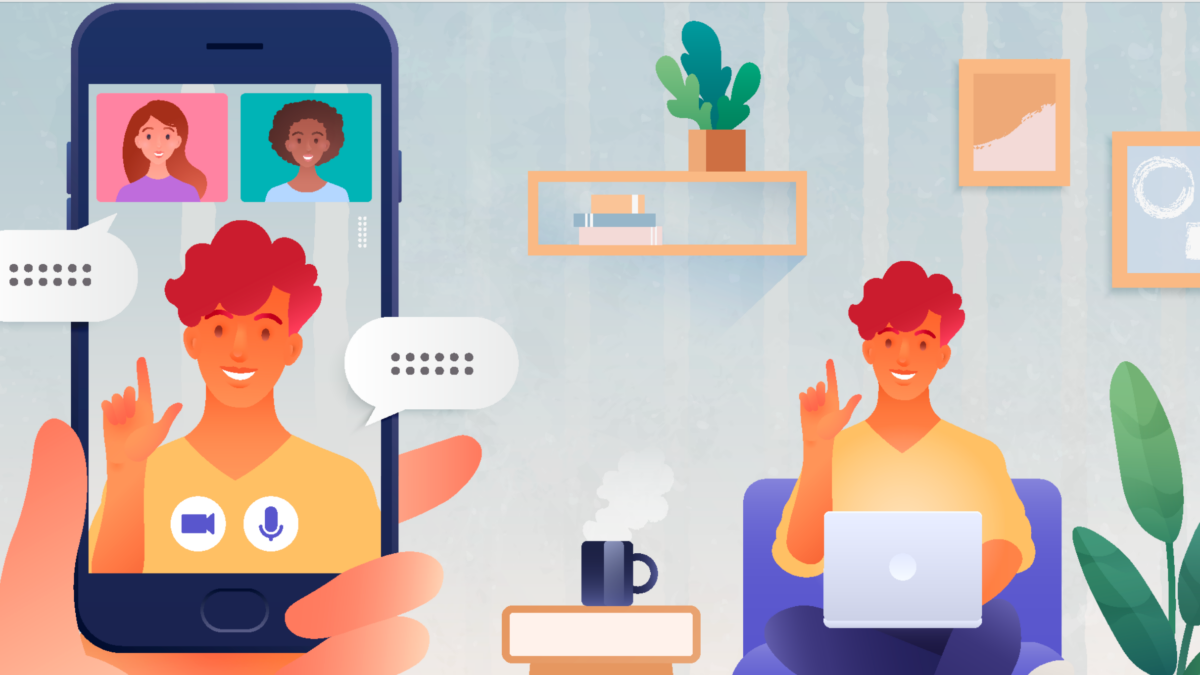 Facebook Pages Vs. Profiles – What's Right For Your Business?
Have you been marketing your business on your personal Facebook profile? Now may be the time to shift your marketing focus to a Facebook Page – in this blog, we will look at the differences between Facebook Pages Vs. Profiles – What's Right For Your Business?.
It is a violation of Facebook Terms to use your personal profile to represent something other than yourself, such as your business. And recent Facebook changes have made it more challenging for businesses to market on personal profiles. Importantly, Facebook no longer allows 3rd party applications, which are widely used by businesses, to post to personal profiles.
In general, Facebook is trying to encourage businesses to use pages for marketing strategy purposes, rather than using their profiles.
Considering that Facebook Pages are far more useful than personal profiles for businesses, this change is a welcome one. While shifting your business marketing focus from your personal Facebook profile to a Facebook Page may be anxiety-inducing, there are many good reasons to do it – for your existing and future customers.
Notable Differences: Facebook Page Vs. Profile
A Facebook profile is an individual person's account, while a page is a company's. A Facebook profile is where a person shares information, such as his/her interests, likes, dislikes, and even his/her relationship status. A Facebook page is where a company posts information about a specific topic. For example, a restaurant might use a Facebook page to promote special deals and events. It might seem similar – and that could be why many people made the mistake – but there is a huge difference.
Regarding a Facebook profile and a Facebook page, they are both simply profiles. The biggest difference is that a profile is meant to show off one aspect of a person's life, whereas a page is meant to showcase a company's products and services.
If you don't want people viewing what you post on your profile, you can make it private. You can do this either by changing your privacy settings or by creating a private group.
Facebook Profiles and Pages
The actual difference is that a profile is for individuals, whereas a page is for businesses or organizations. A profile allows you to connect with others, and post pictures, videos, and messages, whereas a page is used to market a business or organization. You cannot interact with people via a page, whereas you can do so with a profile. To make matters even worse, there are no restrictions on how many people can follow a page.
Creating Your Facebook Business Page
Type in the name of your business and select "Create Page." If you already have a Facebook Page, you'll see a link saying "Add a Page," underneath the cover photo. Click on that link.
Can I Add Friends to My Facebook Business Page?
Yes! You can invite anyone you know to join your Facebook Page. Simply click on the "Invite Friends" button at the top right corner of your Facebook Page.
Is it Easy to Manage My Facebook Business Page?
It depends on whether you're managing a personal profile or a business page. With a personal profile, you can easily edit your profile by clicking on the "Edit Profile" tab located at the top left-hand side of your screen. On the other hand, if you're managing a business page, you need to log into your Facebook account and go to the "Admin Panel" section. There, you can view all the details of your page, including its cover photo, description, and who can access it.
Does Facebook Charge for a Business Page?
Facebook doesn't charge its members for using its services. Like Facebook profiles and groups, Facebook business pages are available for free even if you don't have any fans or likes yet. You don't need to pay anything extra for the organic parts of your Facebook business page.
Benefits of a Facebook Profile
You get a lot of benefits when you sign up for a Facebook account. Here are some of them:
You can share photos, videos, and links with your friends.
You can send messages to your friends through Facebook Messenger.
You can play games with your friends.
Why Should I Choose Facebook Over Another Social Networking Site?
First, let's start with the fact that Facebook has more than 1 billion active monthly users. That means that there are more chances that someone you know uses Facebook than any other website. Second, Facebook is free. Third, Facebook offers an array of features such as messaging, video chat, events, groups, and much more. Fourth, Facebook is very easy to use. It takes less than 10 minutes to learn how to use it. And finally, Facebook is constantly improving itself. For example, Facebook recently introduced Timeline, which makes it easier to browse old posts.
Can I Use My Personal Facebook Account to Manage a Business Page?
No. Only administrators can access the admin panel. In addition, the administrator must be verified. This means that someone else needs to verify your identity. Once you're verified, you can add additional admins and change permissions.
Why does Facebook ask me to confirm my email address every time I log into my account?
Facebook sends emails to confirm your email address because some spam filters block Facebook mail. We don't want anyone to miss out on important messages about your account.
Page vs. Profile: Which is Better for Your Personal Brand?
Facebook Pages are best used for local businesses. They allow you to target people within a specific area, such as a city, state, or even county – which is the type of audience demographics that will help you find your ideal audience. This makes it easy to connect with people in close proximity to where you live. You can use Facebook Groups for more customer engagement – to help build relationships with like-minded individuals.
On the other hand, Facebook Profiles are ideal for reaching a wider audience. If you're trying to promote yourself as a public figure, a brand, or a nonprofit organization, a profile might be a good option. For example, if you're running for office, you could set up a campaign page. Or if you're working on a project, you could start a group to keep everyone updated about what you're doing.
More Differences with Facebook Pages and Profiles
Facebook has altered its platform for third-party applications, in particular. Third-party applications can no longer post to Facebook profiles on behalf of the user. Facebook clearly rejects any strategy involving businesses using personal profiles for marketing purposes. So while automated posting to Profiles is going away, Facebook will continue to support automation to Pages and Groups.
Facebook is continuing to encourage tools that help users manage and automate their business tasks. Business users. That being the case, we must look at the reason that Facebook believes that Business users need Pages and Groups more.
Personal Profiles are geared toward helping individuals share personal details and connect with their friends and family. It provides opportunities to post to your friends, add your job title, and add your education. Nowhere in a Profile are you able to indicate a business entity. This represents a very intentional move on Facebook's part.
Can I use a Facebook Profile to Promote my Business?
Facebook actually actively discourages using a profile to promote your business. Using your profile to represent your business is against Facebook's terms of service, and could cause you to permanently lose access to their platform. This risk is definitely not worth losing all the hard work on your profile anyway, and all it takes is one report on your profile to make that happen.
The place where you can indicate a business entity is a Facebook Page. A Facebook Page and/or Group can help your business build its identity, rather than building a person's identity. Your Facebook Page offers features that help your business hone its Facebook success, with Analytics built right in to help find potential customers. With all these features available, Facebook makes your Business Page a great environment in which to operate.
Groups exist to market to your user base as well. A group can be set up to address a specific group of people or a specific topic. As an Administrator of a group, you can set the topics and enforce the rules of the group.
Groups are a great way to facilitate conversation and market to your desired consumer. By setting up a categorized group, or a group that talks about a specific product, you can find those people on Facebook who would be interested in your product. For example, if you have a company that sells cat toys, you may create a group that appeals to pet parents.
This is a great way for people to discuss their favorite cat products, their pets, and tips for caring for their pets. This being the case, you, as the marketer, have a great opportunity to slip in your marketing opportunities among the discussion.
Why Should I Post to Facebook Pages and Groups Instead of My Personal Facebook Profile?
Personal Facebook Profiles are intended to be for a person, not a business. In making a profile geared toward your business, you are actually performing a disservice to your business. You are limiting the reach of your business to just that of a profile. When you use a Facebook page, you are opening up a lot of opportunities for yourself, including a very powerful suite of Analytics, along with opportunities to implement calls to action and purchase boosts for your posts – a key difference
A call to action on Facebook allows you to connect your customers directly to your resources. You may choose to connect a messenger, a website, a shopping page, or a contact us page. Any call-to-action option provides a valuable opportunity for interaction with a new or existing customer.
Facebook Analytics for Your Business Page
Facebook's analytics are incredibly robust because of the wide variety of activity that is encouraged on Facebook. For your business pages, you can analyze the timing of your posts, likes of your posts, reach of your posts, and engagement on your posts.
The most valuable analysis that Facebook provides is the analysis of when your followers are online. On a platform like Facebook, timing is everything. Many social media marketers want to know the ideal time to post to their timeline, and there are best practices social media engagement, but Facebook actually puts this info right in front of you.
Businesses can take advantage of so many opportunities through their pages and groups that simply aren't available on a personal profile. Facebook's analytics tools aren't available for personal profiles. They won't tell you when to post on a profile, but they will absolutely do this on your business page – which is a great way to help you meet your business goals.
Why is a Profile a Bad Idea for My Business?
When you're using a profile, you're giving up your business identity. Because profiles are geared toward individuals (and should ONLY be used by individuals), you cannot place your business name front and center. In fact, again, this is against Facebook's terms of service.
Your business identity cannot be part of your profile when you're using Facebook. Remember that using Facebook is meant to promote your business. If you're trying to do that on a personal profile, you are risking losing your access permanently.
Rather than putting all that work into a personal profile, put your efforts toward making your business page more robust. Put your energy into building this out so that your page can become verified. The verified badge helps users understand that this is your official page.
Getting your page verified by Facebook is a great way to generate an air of legitimacy about your business. Unfortunately, this badge will not appear on a profile if you are trying to use it for business.
SEO Differences between Facebook Profiles and Facebook Pages
Within profiles, some choose to use their Facebook bio for SEO reasons. However, while this is a great addition to help with SEO, it isn't necessarily the best tool to communicate about your business. Your page will allow you to build a complete profile for your business. Facebook has outlined a process to set up your page for your business.
Within that process contains information about how to set up a call to action. This may not seem like an important detail, but it is the one part of the process that can convert into money for your business. A call to action can direct your customers to your website where they can make a purchase.
This source of conversions provides the best possible chance you have from Facebook to get your business page to bring in money for you.
Can I Transform my Facebook Profile to a Page?
Not to worry. Facebook has already thought of that. There is a section of Facebook that will allow you to convert a profile into a page. Rather than losing all that work that you've put into the profile, you can retain all of that work. You won't be losing any of the SEO that comes with your profile content.
A lot of businesses also worry about having people find their new page. There are actually a number of tools that can help with that. For example, Facebook's people search tool can help. Of course, Ads may be the best solution for your business, but that's a whole other post.
Not only will you be able to convert the profile into a page, you will also be able to add friends to the page's followers. Profiles may be a great short-term tool, but for the long term, a page is the better option.
How Do I Complete this Conversion?
With the conversion process, you will not be losing any of the information associated with the profile. The one thing that is lost in the conversion is the metrics associated with your posts. In the end, though, page insights are much more helpful for the analytics they provide.
Conversion also presents an excellent opportunity for page cleanup. Facebook allows you to select the content that you want to transfer. If you have information associated with your profile that no longer applies, you can simply choose to ignore it in the conversion. Beware, though, as the conversion cannot be reversed. If you want to convert, this will be a permanent page, and your profile will be gone permanently.
This is not a bad thing, but it is important to remember that this is a permanent process, so save what you must while you're converting.
What Happens After my Conversion is Done?
Once you've completed the conversion process, a couple of things will happen. First, your friends from the profile receive a notification that you've created a new page. They will then have the option to become a follower of that page.
If you choose that friend to follow your new page, they will automatically be removed from following your profile and will transition into a follower of your page. If your profile contained verified status, that verified status transfers over to your page as well.
Facebook also automatically takes care of transferring your profile and cover photo, so you don't have to worry about that. You also have the opportunity to preview the changes before making the page live.
Wrapping It All Up
Facebook wants your business to be successful, so they provide tools that help your business succeed. When you're using a profile, you're ignoring those finely tuned tools that Facebook has spent a lot of time and effort researching and implementing.
Understandably, many business owners are wary of these types of tools, but I promise, it is worth it to use these options. The call to action alone is an invaluable tool for your business. In the end, Facebook pages are simply a better option for most businesses.
Recap: Facebook Profile vs Page
Your Facebook profile is public – a business page is where you post news about your brand, events, products, and promotions. If you want people to see what your company is up to, you'll probably want to use a business page. But there are some important differences between the two accounts. Here's everything you need to know.
1. Who Can Manage a Business Page?
You can manage your business page yourself, or hire someone else to do it for you. Either way, you'll need to add a few administrators to help keep tabs on what's happening on your page. Click on the "+ Add People" button to start adding people to your team.
2. How Many Admins Does a Business Page Have?
A business page can have one administrator or many. Each admin costs $5 per month, and each admin can manage up to five different pages. So if you have three admins, those folks can manage up to 15 different pages. However, you can only have one manager at a time. So if you have two admins, they can both manage your business page.
3. What Happens When I Interact With Posts On My Business Page?
When you interact with posts on a business page, it defaults to interacting as the owner of the page. This means that if you comment on a post, it appears under your name, rather than the name of the page itself. For example, if you comment on a photo posted by your business page, it will show up as "John Smith." If you comment on a post by another member of your team, it will show up under their name.
4. How Do I Get Involved In The Community Around My Business Page?
If you want to get involved in conversations around your business page, you can either join groups or create your own. To find groups, click on the "Groups" tab in the left sidebar. Then search for groups related to your industry or topic.
5. How Do I Share Content From My Business Page?
To share content from your business page, just copy the URL (the web address) of any post you'd like to share. Then paste it into an email message, text message, or social media post.
6. How Do I Promote My Business Page?
Promoting your business page is similar to promoting a personal profile.
7. How Do I Make Money Off Of My Business Page?
Business Pages don't generate revenue directly. Instead, you can charge businesses to advertise on your page. This page will be a fantastic business tool to market and interact with the public.
Debra Garber
VP of Finance & Operations, Chief Content Contributor, and backyard chicken farmer. I happily share my experiences traversing the wilds of social media. Will trade social media tips for fresh organic eggs. Motto: "Live the life you love, love the life you live."